It takes just one bad experience to lose a customer – how to give your filled service 'connected' makeover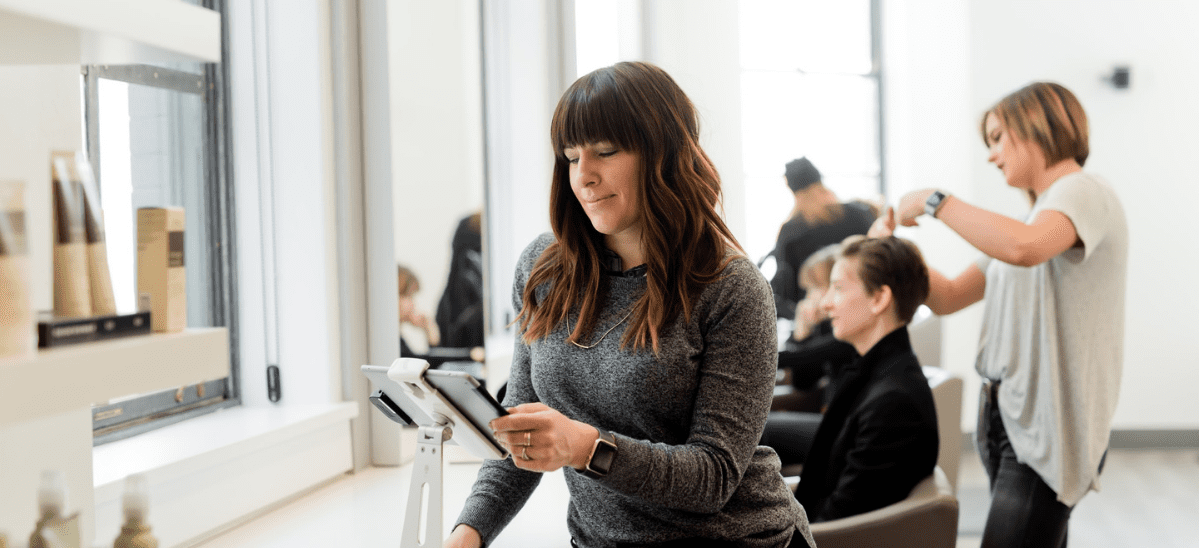 Customer experience (CX) now outperforms brand and price combined to become the key differentiator for earning customer loyalty. Quality of service is directly linked to the customer experience and that means organizations with field service operations, in particular, must prioritize their customer-centric operations to optimize the customer journey across every touchpoint. Connected field service models can deliver excellent CX but Stephen Higgins, Head of CRM at Columbus UK, argues organizations require a reliable field service management solution to complete this transition.
Consumer research reveals customers are four times more likely to stop purchasing from a brand after just one bad experience, so businesses need to get the customer experience right first time, every time. Great field service entails the prompt arrival of an engineer – ideally before the customer even realizes there is an issue – to fix a problem on the first visit. But to ensure this result, organizations need to connect and integrate people, processes and data to empower technicians and keep customers informed – and this is where field service management solutions come in to unify disparate data, give organizations a single view of their customer data and help derive insights to drive key business processes. There are plenty of software solutions out there but in particular, there are five top field service functionalities your solution will need to help businesses deliver a seamless service experience and provide that essential positive CX business differentiator.
Proactively resolve issues with connected IoT sensors
With assistance from the Internet of Things (IoT), a field service management (FSM) software solution will help businesses shift towards a just-in-time predictive maintenance model to enhance service efficiency. For instance, businesses can use connected IoT sensors to remotely monitor, detect and resolve issues with a client's assets before they become a problem. This can prevent a service call in the first place and significantly improve cost efficiency. Data from machines that have frequent issues can also be stored to help organizations understand the exact nature of the problems and any solutions that worked. This capability will help organizations thoroughly prepare for future incidents. However, in more complex situations where a service call cannot be avoided, connected IoT sensors can also be used to capture real-time data on asset performance. The field service team can then monitor the asset and schedule engineers to address issues faster and before they escalate. This level of efficient service improves both customer satisfaction and their overall experience.
Enhance service coordination with intelligent scheduling. If a technician turns up to an on-site visit without the necessary tools or skillset to complete a service, this can result in a waste of money and time, but more importantly a disappointed customer. A field service software solution with AI-enabled resource scheduling optimization will help dispatchers and field service managers avoid this scenario by taking into account the needs of the customer, technician and company to achieve task resolution the first time around. The most advanced field service solutions can automatically generate an optimized and dynamic schedule for technicians based on level of urgency, location, availability, skillset and customer preference to maximize the field service team's productivity and ensure the right engineer is always assigned to the task. With an AI-enabled scheduling board connected to an interactive map, dispatchers can easily find the nearest available engineer and assign them to a task. Organizations can also optimize routes to improve cost efficiency and customer experience by ensuring field engineers take the shortest and most efficient routes possible.
Eliminate silos with centralized data. For a field service management software solution to be effective, it needs to integrate with core business applications to centralize data in one location where engineers can easily find and access the key documents they need to complete tasks. This can increase the likelihood of a first-time fix and ensure the handover process is much more streamlined and simplified for the next employee to pick up. For example, all previous job history can be kept up-to-date in this single centralized system, which enables organizations to deliver a consistent customer experience. The right software can also update customer history information, from asset locations to service level agreements and results from customer surveys, to give organizations a 360-degree view of their customers. This will empower the entire field service team to meet and exceed customer expectations. Businesses that can tailor the experience to each customer will enhance overall customer satisfaction.
Make the switch to paperless operations. A field service software solution that can centralize everything in one system will also help organizations better manage their data. For instance, managing physical sheets of paper or filling out Excel spreadsheets are not efficient ways to store and organize information. In terms of field service, it makes dispatching engineers, managing service contracts and keeping customer information up-to-date trickier tasks than they need to be.
This is where a solution that eliminates the need for masses of physical paperwork is vital. A digital, centralized alternative to paper forms and spreadsheets will not only improve process efficiency and productivity, it will also prevent data loss and the chance of duplicate data.
Unlock-on-the-go assistance. The more information and support a field engineer has for a particular task, the more likely it will be successfully completed on the first visit to ensure a flawless customer experience. This is where a mobile-optimized field service platform can help engineers become more efficient while out in the field. The right software solution can provide field engineers with on-the-go access to additional assistance. For example, engineers can gain access to in-context help, such as mixed-reality tools and resources that provide them with immersive, step-by-step guides to follow while conducting maintenance.
Dedicated field service management solutions can also support remote collaboration by connecting engineers with other experts in real-time, even when on the field. Engineers can capture photos, videos and voice notes and share with other experts to perform remote inspections and solve issues faster, regardless of location.
Stay on top of the customer service game
Customer expectations are always shifting but the challenge now is how organizations can use customer experience as a key differentiator. Excellent customer experience revolves around meeting the customer's needs and providing a consistently high quality of end-to-end service.
Your team out in the field now needs to be just as effective and connected as the rest of the customer service offering, and this is where an advanced field service management solution comes in. The right software solution will help organizations better manage customer demands, connect core business systems and give technicians and agents the right tools at the right time to solve task first time around – helping deliver a seamless service and an excellent customer experience at every touchpoint.
BY: John Johnson, CMO and co-founder of edge analytics platform Crosser