Enhancing benefits of Blockchain with Cloud Computing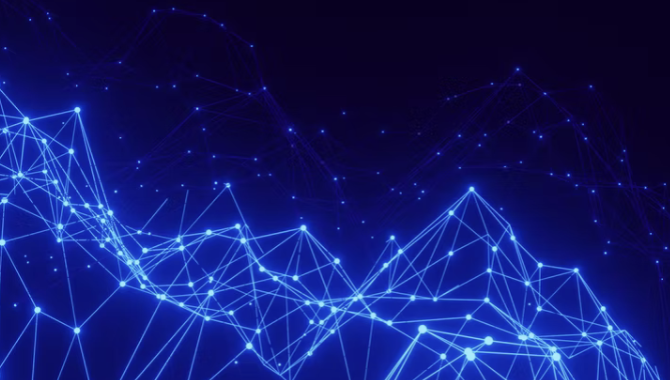 Blockchain is most simply defined as a shared, immutable ledger that facilitates the process of recording transactions and tracking assets in a business network. As a database, blockchain stores information electronically in a digital format, and the technology is renowned for its crucial role in maintaining and securing cryptocurrency systems. It also guarantees the fidelity and security of a record of data and generates trust without the need for a third party, which significantly streamlines processes with end-to-end visibility and traceability.
Created originally to power digital currencies, the technology's adoption rate has been rapidly picking up speed with it expected to grow at a compound annual growth rate of 85.9% from 2022 to 2030. This growth can be attributed to the increasing investment in blockchain and the fact that its list of potential use cases is growing beyond facilitating the use of Bitcoin and other cryptocurrencies. Blockchain has reshaped the way businesses transact across nearly every industry in the worldwide economy.
Revolutionizing the financial services sector
Taking the finance industry as an example, blockchain is empowering financial institutions to drive greater transparency, traceability, and operational efficiency for a range of transactions and contracts. Many traditional banks, however, are taking a "wait and see" approach when it comes to blockchain technology. This is because they believed it was just a buzzword, but they have been proven wrong as the global blockchain market is predicted to be worth a staggering $1,431.54 billion by 2030.
On the other hand, FinTech companies have been some of the earliest adopters of the technology and have quickly secured important portions of the finance market, leaving other banks by the wayside. Now, the question is whether established banks can jump on the blockchain bandwagon and catch up with FinTech companies that have already adopted and implemented the technology.
Financial institutions need to explore how to fully benefit from or deploy blockchain technology, helping them to identify new product opportunities, address regulatory concerns or overcome any challenges related to security risks or control. Some of the most significant business transformations have been in relation to using blockchain to achieve real-time processing of transactions, distributing rules, and reducing costs by simplifying the payment infrastructure. The technology also provides better end-to-end transparency and predictability for improved securitization with access to immutable data.
Strengthening manufacturing processes
Manufacturers are also leveraging blockchain to enhance products throughout their lifecycle, with 24% of industrial manufacturing CEOs currently planning, piloting or implementing the technology. With ongoing challenges related to the availability of raw materials, labor, funding, and consumers' growing demands, the industry needs to be as resilient as possible. Blockchain technology enables trusted data exchange and workflow automation across organizational and global boundaries. In the long term, this will help strengthen the volatile supply chain and trading relationships in the wake of COVID-19.
Furthermore, blockchain has the potential to help manufacturers to streamline operations, gain greater visibility into supply chains and track assets with complete transparency. The greater degree of accuracy also makes it easier for businesses in this sector to audit processes, identify counterfeit products, and eliminate unethically sourced raw materials. Not only will blockchain revolutionize how manufacturers design and make their products, but it also creates remarkable opportunities for business growth with bolstered trading partner relationships.
Bringing benefits to charitable organizations
Blockchain technology is also set to have a huge impact on the charity sector, helping to solve one of the biggest hurdles in the industry which relates to trust and transparency. As donors can track the life cycle of their donations with each transaction recorded, trust is drastically improved as they can see exactly where their donations are being spent without any possibility of data fraud.
Organizations in the charity space also benefit from avoiding the large amount of paperwork that comes with handling donations, which overall will improve their working efficiency. Now that digital currencies have been firmly established, charities can also begin engaging with a new set of donors globally, without the restrictions of international borders or currency exchange rates.
Partnering Blockchain technology and Cloud computing
It's clear that a wide range of industries, are being disrupted by blockchain technology, and when combined with many businesses existing Cloud computing solutions, leaders can expect to see an increase in trust, transparency, and the traceability of data shared across an organization's network. The fundamental benefit of integrating blockchain in Cloud computing is improved data security, bringing the best of both worlds to companies.
Blockchain is positively impacting Cloud computing as it ensures storage, transactions, and business processes are conducted securely, safely, and faster in a reliable manner. Therefore, combining these two technologies brings the advantages of decentralization to organizations that lead to better authorization, privacy, and efficiency in the long term, which is hugely valuable in today's fast-paced and digital market.
This means that is now time for businesses to build an understanding of how blockchain and Cloud computing will change how their industry operates, processes transactions manage data, and delivers services. These technologies will continue to create opportunities for businesses, so ensuring that they have the right framework and resources in place will be vital for long-term success. Whilst there are challenges to overcome, these should not be viewed as obstacles or barriers to adoption, but rather as solutions for technological innovation. The current applications and success stories are proof that blockchain adoption will continue to grow, and organizations should remain optimistic about the future.