Scaleup Spotlight: SEON, the fraud fighters who secured the highest SERIES A funding for a Hungarian company

This week we catch up with Tamas Kadar, the founder and CEO of one of Forbes' 'Hottest Young Startups in Europe,' SEON.
Hi Tamas. Could you tell us a little bit more about SEON?
In short, we have created a way for online companies, from small businesses to eCommerce giants, to spot fraud on their sites – but we did not start that way.
Bence Jendruszak and I met at University, and we bonded over a shared interest in cryptocurrency. We hit on an idea: Central and Eastern Europe's first dedicated crypto exchange. After it was deployed, we found that we were deluged by fraud attempts, far more than we could have possibly prevented on our own. We looked around legacy risk companies and found that none did what we needed them to do, so we coded our own solution.
It worked perfectly; so well, in fact, that other companies classed as 'high risk' by legacy companies asked us if they could use it. We quickly found that we had a product that e-commerce needed and the possibility of starting a new business. We founded SEON in 2017, and it has all been full steam ahead since then: we are far from the largest company in our sector, but we are definitely the most innovative, dynamic and entrepreneurial, and we attract other companies with the same attitude.
As a smaller company, how do you differentiate yourselves in the market?
With outdated analysis tools, traditional risk companies bind their clients into long-term contracts and develop technology that is hard to integrate into e-commerce platforms. We wanted to rebuild what a risk tool could be from the ground up, modernising everything from how it works to how it is sold. We wanted to make subscribing to a risk management platform as easy as subscribing to Netflix or Spotify, which is why our tools have a free trial, making them ideal for smaller businesses who would be put off from fraud prevention by expensive, rigid contracts with legacy providers.
A key difference is our use of artificial intelligence (AI) and machine learning (ML). Online fraud moves fast, much faster than any company can, and AI is the only thing that can keep up. Our guided ML systems can recognise the signatures of fraudulent activity far quicker than manual reviews can and assign predictive risk scores to new clients accordingly. It means that our products are constantly improving, and few companies can say the same.
What was your last major milestone?
Without a doubt, our record-breaking funding round. We have big plans to expand, and we knew that even though we have been a profitable company for several years, we need some outside investment to get to where we want to be.
We vetted dozens of venture capital companies and the one that stood out for us for Creandum. They have previously worked with major success stories like Spotify, Klarna and Bolt, and it was clear from pitching to them that they understood SEON and our value proposition.
They funded us to the tune of €10mn, the most any Hungarian company has ever been funded, and we are incredibly proud to be raising the bar for our country and hugely excited to see what will happen next.
Did SEON face any challenges as a result of the outbreak of COVID-19?
We have offices across Europe (Budapest and London) and now in the US (Austin, Texas), so some level of remote working has always been part of our company's DNA. Of course, being a tech company, it is relatively easy for the majority of SEON's employees to work from home and to adapt to Zoom calls instead of face-to-face meetings is much easier.
However, we are a company working against online fraud, which has just exploded since the pandemic began. The combination of people being out of work and more people using e-commerce has meant that there is a 'second pandemic' of fraud, which has meant more business for us, of course, but also that more and more sophisticated attacks are hitting our clients, so it was probably the biggest challenge that our software has faced.
We were up to that challenge. We did not just retain the vast majority of our existing clients but added hundreds of new ones and secured the investment that I spoke about earlier. The stress test has shown that we can handle anything that the industry can throw at us.
How do you see the industry changing in a post-COVID-19 world?

Just as there are people shopping online who never had before 2020, there are people committing fraud who never had before, and when the pandemic ends, they are not going to go back to their day jobs. We are going to be seeing heightened activity around online fraud from both the 'black hats' and 'white hats' for a long time to come.
But it will not last forever because fraud detection technology like SEON's is getting more sophisticated by the day, especially now that more companies are using AI. Our long-term mission has always been to eradicate online fraud, and that could seem impossible, but because online fraud takes place digitally, it is actually a possibility. I think that what we will see is greater use of AI and solutions that scale to smaller and more niche businesses like gambling and cryptocurrency until there is not a place online an always evolving anti-fraud solution does not cover that and trying to commit fraud online becomes so difficult that the fraudsters really do just give up.
READ MORE:
About Tamas Kadar
CEO and Founder of SEON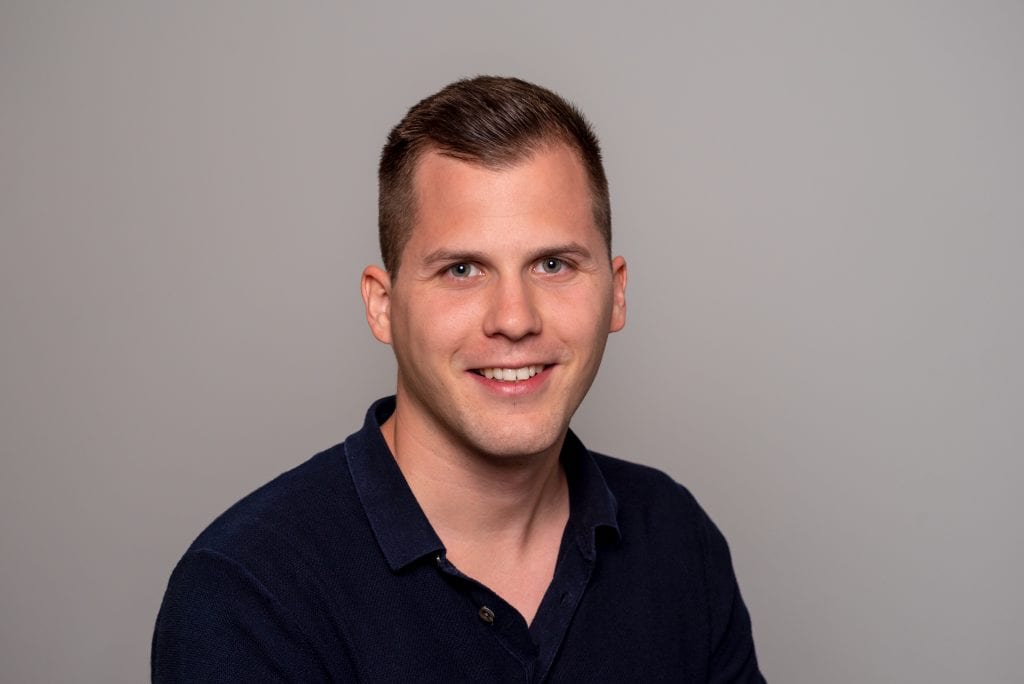 Tamas Kadar is the founder and CEO of SEON. He started the company with his co-founder when they were still students in university and built it from scratch. A graduate of the elite Corvinus University, he studied Deep Info Comms, where he saw first-hand how fraudsters and hackers looked to get around security measures. He has been featured in Forbes' 'Hottest Young Startups in Europe' and is a regular startup pitch winner. He's a true tech nerd's product visionary for creating a fraud-free world.
For more news from Top Business Tech, don't forget to subscribe to our daily bulletin!