Leveraging BlackBerry Alert in responding to critical events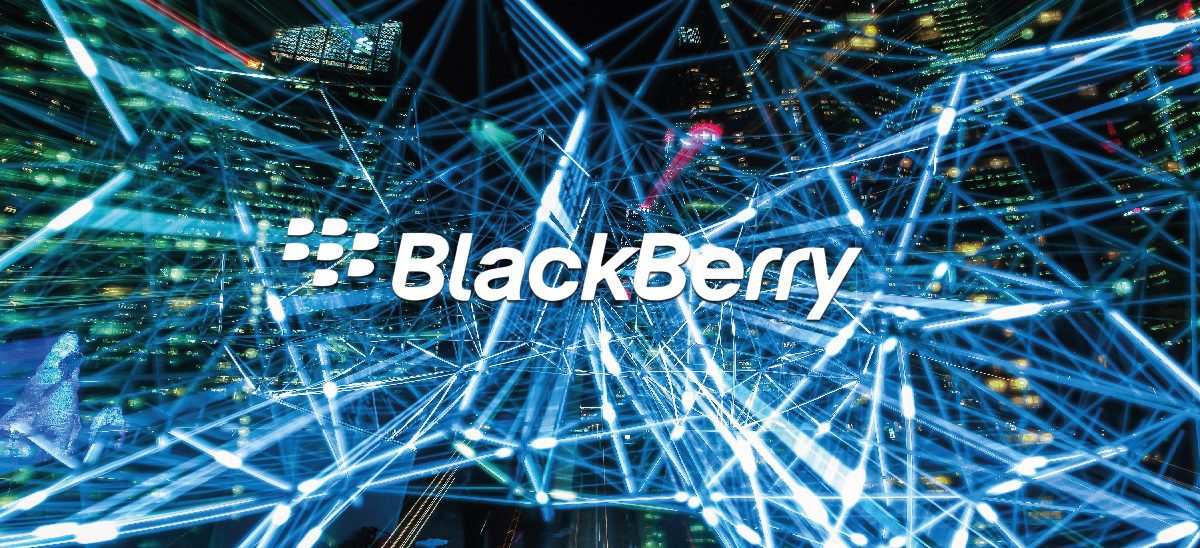 Top Business Tech takes a closer look at the features of Blackberry Alert and how it can help businesses protect themselves from critical events.  
As companies rely on technology to operate day-to-day, it is more essential than ever that systems remain working to an exceptional capacity. Yet threats, be it operational interruptions, network outages, or cyberattacks, are unavoidable, and the best organisations can do is mitigate against these risks. According to BlackBerry, 2020 and 2021 have illustrated this profusely as network outages increased by 63%; over 30 of the large US-based organisations have been subject to ransomware attacks, and hackers have penetrated thousands of government and government-contracted networks. In addition to this, the number of record natural disasters has risen from an average of 80 per year to 400 per year, contributing to further organisational disruptions. 
As a result, traditional, compartmentalised incident responses are no longer effective in mitigating these threats. Many organisations combine security information and event management (SIEM) solutions with other tools that often do not meet the requirements to manage the incident. As a result, this leads to further pressure on security teams to operate across poorly integrated platforms, which further overwhelms security teams with a barrage of unsynchronised alerts. These issues can extend the time in responding to critical events, in turn inhibiting data collection and tracking, leaving an incident report lacking information. An alert solution from a single vendor is the most efficient way forward in managing these risks. This is where a solution such as BlackBerry Alert, a fully integrated Critical Event Management (CEM) solution, presents its value. 
The key features of BlackBerry Alert
BlackBerry Alert can be split into four key features:
Prepare 
BlackBerry Alert allows organisations to identify recipients, track responses and view up-to-date delivery confirmations. In addition to this, it can geo-target with ease.
With its integration, users can access situational risk monitoring to business systems. In addition, organisations can automate incident responses created from several design communication templates to coordinate responses.
Respond
It is easier for organisations to communicate threats to anyone, anywhere, with two-way communication across multiple channels via real-time insights. By working through a platform that centralises communication by integrating with Microsoft Teams and ServiceNow, organisations can reach individuals faster, giving greater accountability for the safety of employees. In turn, employees can report from the ground floor, providing rich geo-tagged data, and a one-click 'panic' button for critical situations. This is increasingly important as workforces become more dispersed between the office and remote work.
Recovery
In the event of a disruption, organisations can leverage automatically generated real-time status reports to continuously monitor deployed assets, allowing users to always remain responsive to disruptions. 
Improve
Once organisations can respond to disruptions faster, they have more scope to improve upon responses. Organisations can do this by reviewing detailed and suitable incident logs to understand the nature of previous responses. 
Critical event example: a health emergency
The spread of the coronavirus has shone a light on the gaps in health and safety procedures for many businesses. BlackBerry Alert has supported organisations in implementing comprehensive strategies to manage health emergencies of any size.
In the event of a health emergency, organisations can:
Get an early warning about public health measures that could impact the organisation.
Implement provided templates and pre-set distribution lists to message teams faster.
Work across multiple communication platforms to ensure that individuals are reached.
Leverage the secure two-way communication channel to monitor the health and safety of those related to the organisation.
Require employees and affiliates to complete health check surveys and pass screenings before reporting to site to protect others while also maintaining a legal record proactively.
Critical event example: a cybersecurity attack
According to BlackBerry, the average data breach costs a company US$3.86mn. In addition to this, a breach can cost an organisation its reputation, damaged property and compromised IT systems. Organisations can incur further fines should the critical event not be responded to promptly. By implementing an effective CEM solution, the financial and practical losses can be mitigated with faster response times and refined responses. 
In the event of a cyberattack, organisations can:
Issue a templated notification to Incident Response Teams (IRT). Organisations can tailor these templates to respond to each unique cyber incident.
Establish collaboration workflows to ensure the business continues running seamlessly.
Communicate with the response team via out-of-band communication channels if your standard channels are compromised.
Ensure that stakeholders are kept abreast of remediation efforts.
Redirect regular users of the compromised systems to avoid them.
Automatically document the entire event for review by the incident response teams.
Key Benefits
Organisations can quickly communicate system outages, cyberattack responses and other planned or spontaneous network downtimes.
In an emergency, organisations can receive warnings of natural disasters, power outages, accidents and criminal activity, keeping individuals updated on changes.
Blackberry's operation resilience can identify threats, coordinate responses, and mobilise staff when needed while keeping operations running seamlessly. 
Case Study
Eastman Chemical
In 2017 there was an explosion in the Kingsport facility's coal gasification plant. It was one of the largest process safety events in 50 years, and the Eastman Alert responded in excellent time.
As soon as the explosion occurred, event managers dispatched a Class D (highest level) alert to all personnel, detailing the event and sharing necessary emergency response information. The speed at which this catastrophe was responded ensured that all personnel were moved out of harm's way.
BlackBerry created a fully customisable solution to support Eastman Chemical's needs across its six sites, allowing the company to access important information, from weather issues to medical events, via the Eastman Alert solution set.
"The fact that we can communicate so rapidly is a real safety benefit for Eastman. I know that if I need to, I can send out an emergency alert without having to depend on the Internet, and that's incredibly valuable," said Keith Bennett, Emergency Service Manager, Eastman Chemical Company
READ MORE:
Compliance
Last, but not least, businesses in a heavily regulated sector need to ensure that a CEM platform is compliant and beneficial for it to be flexible. BlackBerry Alert provides both of these requirements, adhering to essential security requirements, with easy audibility, while ensuring organisational autonomy over personally identifiable information (PII).
For more news from Top Business Tech, don't forget to subscribe to our daily bulletin!