Anticipation for Galaxy Unpacked 2021 grows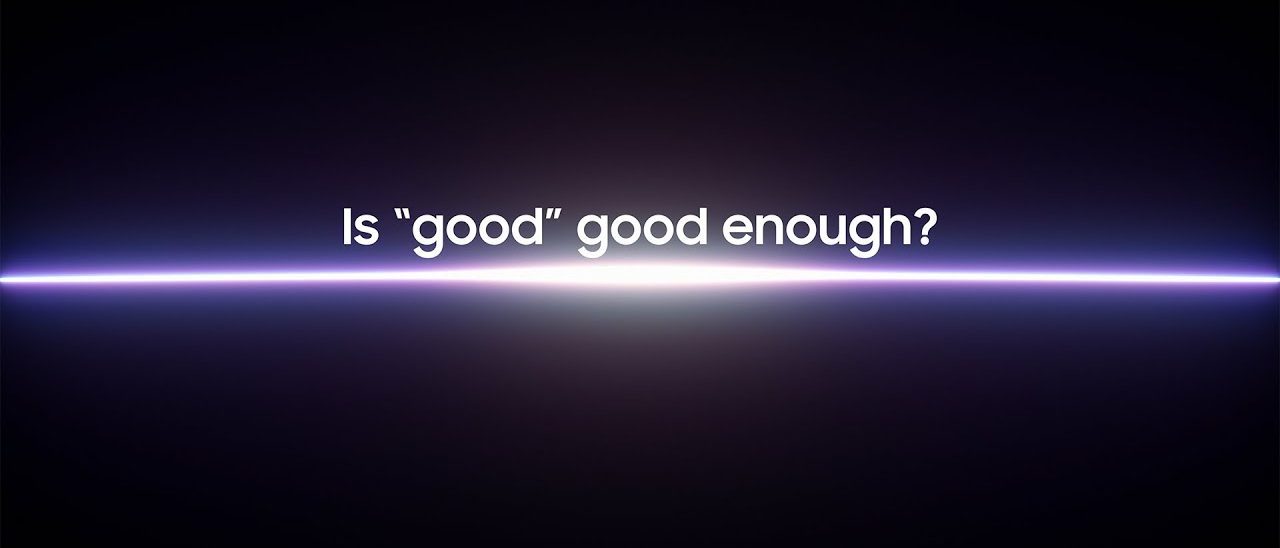 With Samsung's Galaxy Unpacked 2021 now under a week away, Top Business Tech takes a look at what we can expect from the event.
Anticipation has been growing over the last few weeks as Samsung has released its teaser trailer for its Galaxy Unpacked August 2021. The event will take place on Wednesday 11th August 2021. Galaxy Unpacked 2021 will stream live at www.youtube.com/samsung, at 10 AM ET.
Galaxy Unpacked August 2021: Official Trailer
In the lead up to the event, DR TM Rog, the President and Head of Mobile Communications Business at Samsung, adds to the suspense: "Samsung Electronics is poised and ready to unveil visionary, purposeful mobile technology for a better world. In a few weeks, we will unleash our latest and greatest Galaxy Z series to reshape the smartphone category and completely reimagine your experiences," he said in his editorial.
Fans of the technology company expect to see the third generation of foldable devices. "The upcoming Galaxy Z Fold combines the very best that smartphones and tablets offer and delivers completely new ways of working, connecting and creating, while the upcoming Z Flip exhibits an even more refined style, armed with more durable, stronger materials," said Rog. I firmly believe these devices will answer the call for the versatile mobile technology we need as we navigate the open road ahead.
Roh also shared that the first-ever S Pen was designed specifically for foldable phones and that more features will be added to Galaxy Note.
Galaxy Unpacked 2021 Leaked information
Some of the new products and product prices have been leaked ahead of Galaxy Unpacked 2021, though the details have not been confirmed by Samsung. Further leaks have suggested that the Z Flip 3 will have a 1.9-inch outer screen with a 6.7-inch internal flexible display, the latter of which will run at 120Hz and have dual 12-megapixel rear cameras and a 10-megapixel selfie shooter.
Samsung has already announced its new Galaxy Watch with the One UI Watch, which is co-engineered with Google, but numerous renders of the Galaxy watch 4 have also been leaked.
It has also been suggested that Samsung fans may witness the launch of a new generation of Galaxy Buds, which are reported to be similar to the first generation, but with a range of colours to choose from. Though it may appear that everything has already been revealed or leaked, we might expect Samsung to unveil a product not yet leaked, in a similar launch nature to that of Apple launch events.
More Samsung news: a sneak peek at Odyssey Neo G9
Samsung has shared a behind-the-scenes look at the Odyssey Neo G9 Monitor, which is widely anticipated by gamers and IT leaders alike, as it is the most powerful monitor created by Samsung yet. The Odyssey Neo G9 leverages Quantum Matrix Technology and pro-level performance in order to improve both speed and picture quality.
READ MORE:
About Samsung Electronics
Samsung inspires the world and shapes the future with transformative ideas and technologies. The company is redefining the worlds of TVs, smartphones, wearable devices, tablets, digital appliances, network systems, and memory, system LSI, foundry and LED solutions.
For more news from Top Business Tech, don't forget to subscribe to our daily bulletin!