How big data drives ecommerce analytics.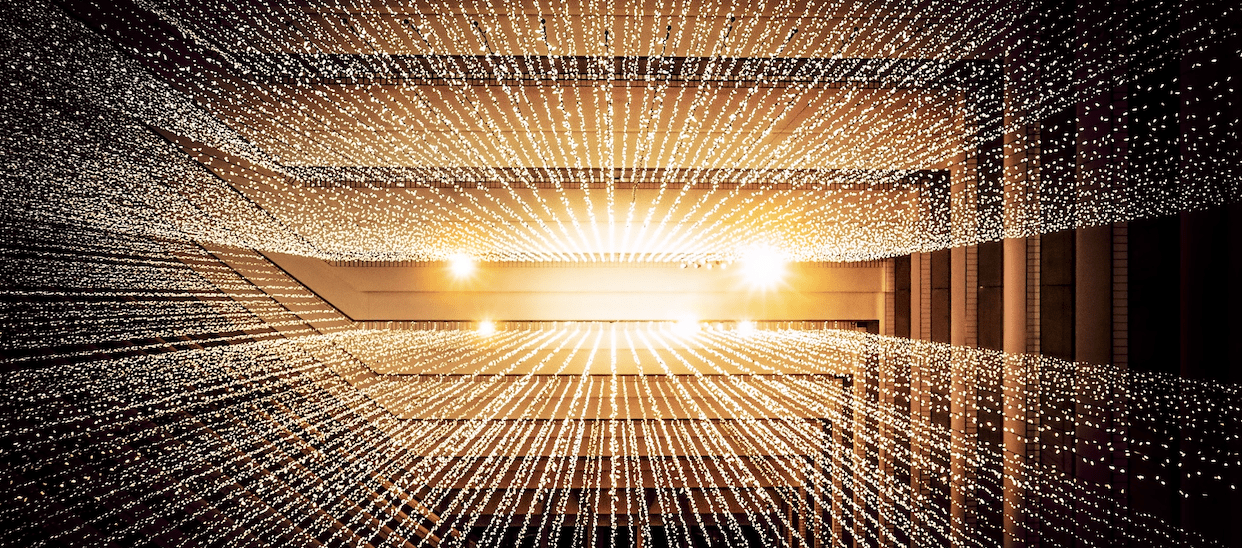 Big Data has become part of doing business in this day and age. Companies collect heaps of data on their customers' preferences, buying habits, expectations and analyze it constantly, using unique algorithms to optimize their marketing strategies – all in a bid to improve their service parameters and sales revenue. It should be no surprise that the total amount of data in Cyberspace has surpassed 44 zettabytes. Currently, the big data and analytics (BDA) market is worth $274 billion, indicating that the investments are not at all going in vain.
Every year, we witness significant growth in traffic for automated public data collection at Oxylabs. While some businesses have yet to find a way to effectively apply analytics, others are becoming creative with how they interpret data for maximum impact.
Data volumes are growing exponentially and will continue to do so for the foreseeable future. Scholars and industry professionals are keen to learn more about how these new opportunities affect businesses' priorities.
Data-driven businesses often have adequate tools to verify that their insights are correct (i.e., even simple measures like an increase in traffic positively correlating with Ideal Customer Profile inbound leads). However, big data may be much more than a tool for basic analytics. Researchers are already employing unique mathematical tools to find novel correlations in massive data sets.
Though it's possible that businesses may get by without using such sophisticated analytical models, novel ways to make sense of the information at hand are still needed. Consequently, we may be able to discover unique or improved methods of revenue generation by integrating linked data sets.
RESEARCH IS COSTLY
All sound business decisions are supported by evidence. While research is still the gold standard for proof, it has a number of limitations. Most significantly, well-designed research is costly and time-consuming, therefore, the ROI may be ambiguous. It is frequently unwise to perform academic-level research in business, particularly in dynamic and ever-changing areas like online retail. So, large-scale consumer research is unsustainable for most firms.
Data that is only a few years old in ecommerce may already be utterly obsolete and erroneous. Unfortunately, that is typically the period in which well-designed research is carried out.
However, if you ask a researcher what the most challenging component of performing any study is, they would almost always reply – the data gathering stage. Acquiring and entering all of the necessary data takes significant time (and, in many cases, resources). Recent developments in data gathering, transmission, and Data-as-a-Service companies make it possible to collect massive amounts of information on almost any topic. Taking advantage of such prospects requires businesses to conduct meticulous research around existing data to test assumptions.
USING BIG DATA FOR TESTING
Instead of going over abstract cliches of using big data to test revenue-generating hypotheses, let's look at scholarly studies. Sinan Aral, an information technology and marketing professor, has published two essays on the possibilities of big data. As we will see, there are several opportunities for digital firms to use these insights or comparable research methodologies to improve their customer connections. Aral explored many assumptions about the influence of social contagion on runners in "Exercise contagion in a global social network." Social (behavioral) contagion is the tendency for people to mimic each other's behavior based on the socially transmitted information.
Testing regularly by conducting research, gathering people, and dividing them into various groups would be time-consuming, inefficient, and costly. They, however, obtained behavioral information from a smartwatch business that focuses on runners. Furthermore, the company supplied users with a social network via which they could send notifications to their friends regarding exercise-related activities. They would still need to randomize the users in some way, so Aral used weather data from stations throughout the United States. Weather is connected with general running activity (i.e., when it rains, people are less likely to run). Their findings indicate that social contagion has a causal link. It means that jogging an extra kilometer one day will cause your pals to run an additional 4/10 of a kilometer the next. Social contagion effects will last into the latter days, albeit with a reduced effect (e.g., your 
buddies will run more than usual, but only for 4/10 of a kilometer). Prof. Aral and his colleagues also published a research paper titled "Digital Paywall Design: Implications for Content Demand and Subscriptions," which aimed to optimize revenue earned by paywall structures. They examined how alternative paywall structures (for example, the New York Times requiring users to buy a subscription to view more articles) affected reading across platforms, ad income, and subscription rates. They put their assumptions to the test by altering the amount and type of free material offered.
The research findings verify that the newspaper's paywall design had a substantial effect on content demand, subscriptions, and net income. By using this research's framework, digital paywall administrators might arrive at the most efficient pricing plan and increase income. While paywalled digital content is unique to the publishing and journalism industries, it's easy to see how a similar technique might be used for any subscription business that offers free trials, plans, or any service.
USING WHAT WE'VE LEARNED TO IMPROVE ECOMMERCE BIG DATA ANALYTICS
Massive amounts of internal data are already being collected in ecommerce and other digital businesses. Yet, companies should not confine themselves to internal data as the benefits provided by external collection are immense.
Web scraping is a popular method for acquiring external data. It may be used to obtain previously inaccessible data, which can then be readily absorbed into a data warehouse for subsequent research. Ecommerce is an excellent target for novel techniques for data interpretation since a large amount of data on various interactions is collected daily with no additional effort. However, various offline and off-site online elements can significantly impact user experience. As a result, we should make daring interpretations to maximize revenue and optimize the user experience. To capitalize on these insights, ecommerce, SaaS, and other digital organizations may need to reconsider their data gathering strategy. However, by combining external and internal data and doing creative analysis, companies may maximize customer experience, which will significantly impact overall growth.
WAYS BIG DATA ANALYTICS IS CHANGING ECOMMERCE
The vast amounts of data that must be processed and analyzed to reap the advantages of ecommerce are one of the key challenges brought about by the information revolution. Analyzing and making sense of massive volumes of information is the principal goal of big data analytics, which aims to enhance decision-making. Sazu revealed a tradeoff between big data and its analytics capabilities, with the optimal balance depending on the level of analytics potential. The study showed that a company's capacity for analytics amplifies the influence of big data on gross margin and sales growth. According to Gopal et al., big data analysis can substantially increase online transactions reliability, ameliorate personalization, improve pricing strategy, boost revenue, and help companies to adjust their offering to the market's demand. Ecommerce businesses may benefit from big data analytics by examining historical market patterns in light of the present situation. Therefore, companies tailor their advertising to the tastes of their clientele, create brand new products to meet the needs of their buyers, and ensure that their employees provide the high standard of service to which they have been used. Due to the highly competitive nature of the sector, ecommerce has always been data-hungry. Oxylabs chose to explore the shifting interest in online scraping and other data collecting methods. According to the findings, web scraping has firmly established itself within the ecommerce business, with more than three quarters (75.7%) of enterprises using it in their everyday operations. Furthermore, most have already experienced great returns from the data collecting strategy, with web scraping generating the highest money (32.4%).