Why the rental sector needs tech reform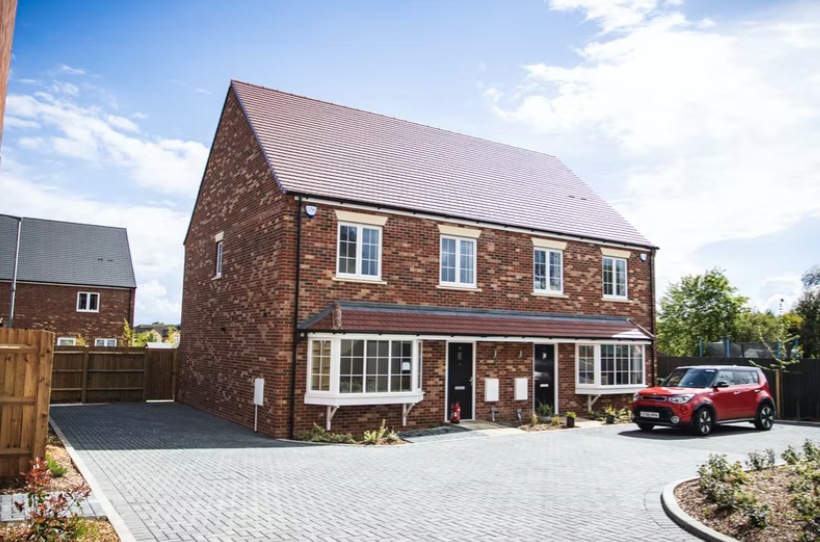 The UK's residential rental market – squeezed by a structural mismatch of supply and demand – is a hotspot of economic activity that shows no sign of cooling.
According to the latest data from RentTech platform, Goodlord, the average rent in England is rising at a faster rate than ever and now stands at £1,021 a month – up 11% on this time last year.
In London, demand is even stronger with rents leaping 13% over the last year to £1,723 a month.
With an estimated 10 million residential properties in the UK available to rent, it is not just the overall size of the UK's lettings market that is breath-taking.
It is the fact that up until fairly recently, the UK's residential rental sector – with its tangle of application forms, reference requirements, legislation, insurance liabilities and contracts – was run largely using manual or paper-based back-office processes.
The rental sector is ready for tech-led reform
Which is why it is a sector crying out for the kind of innovation that has impacted the likes of the financial sector (FinTech), marketing (MarTech) and even human resources (HRTech).
It is true that in recent years property-focused technology solutions (PropTech) have come to the market. But the property sector – both commercial and residential – is so vast, it is difficult to nail down a precise definition. For some, PropTech encapsulates development of smart buildings – which tend to be in the commercial sector – as well as Fintech, which is typically targeted at investors. Plus, with house price valuations going through the roof, there has been more than a passing interest in developing applications for residential sales.
But for anyone with an eye for a gap in the market, it is clear that the rental sector has been overlooked. In part, this is down to image. Property prices are a regular feature of the national news agenda – even dinner party chit-chat – whereas rents are rarely discussed.
There is a perception – wrongly, in my view – that the lettings market plays second fiddle to house sales. And yet, the sheer size of the industry shows this is simply not the case.
But all that is changing. The rental sector is beginning to experience the kind of digital transformation that has been experienced elsewhere with digitised services that help both tenants and property owners. This is not a subdivision of PropTech. This is a standalone function in its own right – RentTech.
Making life easier for people moving into their new home
For tenants, the biggest change is that everything can be done online via a single, easy-to-use platform. Everything from submitting references, checking bank details, and signing tenancy agreements can be done instantly without having to wait for emails or the post. There is no need for a constant toing and froing of phone calls to chase documents or to keep people in the loop about the progress of their tenancy.
And when it comes to moving in, innovative rental platforms can help new tenants set up utilities such as TV and broadband so that everything is ready and working from the moment they open the door to their new home.
Even after moving into the property, technology can help improve the renting experience. For those who house share, keeping track of the shared bills has always been a problem but today there are apps that simplify or even completely eliminate the headache. There is nothing worse than forgetting to pay the rent or paying the wrong amount but again, the technology of today can provide automatic reminders and reallocate or refund overpayments without any human intervention.
And it goes without saying that all this – as well as offering other services such as insurance cover – operates using bank-grade security protocols.
Removing the administrative headache for landlords
For property owners, one of the biggest benefits of a RentTech solution is that it should eliminate the time-consuming paperwork associated with managing properties – especially if you own multiple. And by speeding up the whole pre-tenancy process, it means that the turnaround time between tenants moving out – and new tenants moving in – is reduced helping to avoid those costly and unwanted void periods.
In all, it is estimated that ditching manual processes and embracing a unified digital platform could slash around three hours in administrative time for each successful property that is let. When you spread that time saving over the course of a year – and among a team of agents, for example – you begin to see the dramatic shift it can make in terms of operational performance.
In other words, not only does it help to smooth the lettings process for all involved, it also provides the foundation for improved productivity that can have a real impact on agency margins and profitability.
It is clear, the lettings industry – and the paper-based manual processes that have supported the industry for so long – is crying out for technological innovation. With the squeeze on the residential market pushing up rental incomes at a time when consumer confidence is starting to dip, the sector is highly likely to experience even more pressure. RentTech solutions can not alter the basic economic principles of supply and demand. But they can make the process of bringing together tenants, landlords and letting agents much faster, simpler, and more cost effective.