Self-driving cars could be on UK roads before the end of 2021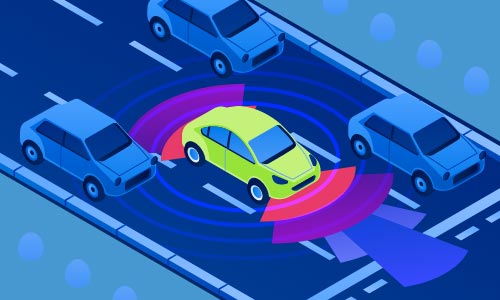 Could we see self-driving cars on UK roads before 2021 finishes? Top Business Tech finds out.
Today, it was announced that Britons could see self-driving vehicles on UK roads for the first-ever time before the end of 2021. This update follows on from the call for evidence for the Safe use of Automated Lane Keeping System ALKS) on GB motorways.
What is Automated Lane Keeping System (ALKS)?
ALKS technology is the critical component to enabling a vehicle to drive itself in a single lane while ensuring that control can be seamlessly returned to the drive when needed. Over 85% of road-related accidents are currently attributed to human error, a figure that the introduction of self-driving vehicles can drastically reduce.
Transport Minister Rachel Maclean said: "This is a major step for the safe use of self-driving vehicles in the UK, making future journeys greener, easier and more reliable while also helping the nation to build back better.
"But we must ensure that this exciting new tech is deployed safely, which is why we are consulting on what the rules to enable this should look like. In doing so, we can improve transport for all, securing the UK's place as a global science superpower," he added.
READ MORE:
Paving the way for smarter cities
There are several benefits to arise from the implementation of self-driving vehicles. In addition to improved road safety, the technology can reduce traffic congestion by connecting with traffic lights and reducing emissions. The Department for Transport believes that this technology also can create 38,000 new jobs in the UK, with over 80% of these roles based in technical and skilled trades.
SMMT Chief Executive, Mike Hawes, said: "Technologies such as Automated Lane Keeping Systems will pave the way for higher levels of automation in future – and these advances will unleash Britain's potential to be a world leader in the development and use of these technologies, creating essential jobs while ensuring our roads remain among the safest on the planet."
For more news from Top Business Tech, don't forget to subscribe to our daily bulletin!