Secondary Devices, a talk with Alan Bentley about the latest Blancco Mobile Report.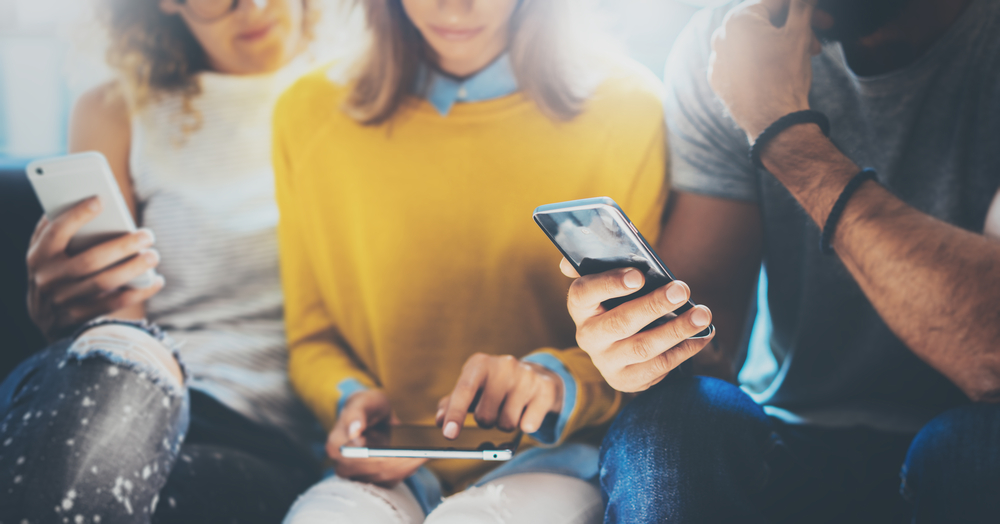 The Top Business Tech team gained valuable insight from Alan Bentley, President, Global Strategy, Blancco, about their latest mobile report and the successes of the secondary device market. We discuss 5G, consumer data privacy and future predictions
---
Tell us a bit more about your research and why you decided to commission it?
Alan: The secondary device market is a major success story. It has only really been in existence for five years or so, but it is already having a positive impact on making new smartphones more affordable for consumers, reducing e-waste and accelerating device upgrade cycles for operators and OEMs.
We expect 2020 to be a big year for the secondary market. The global device market has been relatively flat recently – upgrade cycles have stalled with consumers opting to hold onto their old device until 5G smartphones become available. This year, old the major OEMs are expected to ship 5G smartphones and the period of upgrade inertia is due to end. As awareness and investment in the secondary device market continues to build through operator, OEM and retailer-led device buyback and trade-in programs, we expect record number of old smartphones to be surrendered at the point of 5G smartphone upgrade. But we wanted to know how many consumers planned to upgrade to a 5G smartphone this year, and how many of these people were prepared to trade in their current device at the same time.
We took a sample of 5,000 consumers across five different countries to provide us with a credible sample. We wanted to get the answers to two questions – is there going to be a deluge of used devices hitting the secondary market this year and is the ecosystem prepared and able to offer the best possible user experience to all those who engage with it?
When do you think users will upgrade to 5G smartphones on a global scale?
Alan: Well, industry analysts IDC have evaluated the smartphone market in some detail and share our belief that a significant number of 5G smartphones will be shipped in 2020. IDC said shipments of 5G smartphones could reach 9% market share by the end of 2020, with global shipments skyrocketing to 123.5 million units next year. IDC sees shipments of 5G-enabled handsets rising sharply to 28% of global phone volumes by the end of 2023. As always with new technology launches, upgrades will be focused in countries where networks offer strong 5G coverage and a good choice of 5G smartphones. Countries at the forefront of 5G innovation like the U.S., South Korea, China and Japan will see the most 5G smartphone upgrades in 2020. That being said, the hotly anticipated arrival of the first 5G iPhone, rumoured to be launching this year, could a lot of upgrades, regardless of whether broad, commercially live networks are there to support them.
How did the secondary device market come about? And do you expect more people globally trading in their used devices?
Alan: The idea that used devices could be re-used and re-sold in order to curb e-waste began around 10 years ago. The creation and introduction of broad operator and OEM device BuyBack programmes started around five years ago. Although the secondary market started as an environmental crusade, it now represents big business for all its stakeholders and offers significant value for consumers – especially when it comes to improving affordability for expensive 5G smartphones. We also live in an age of environmental responsibility and there is growing willingness for global consumers to behave responsibly when it comes to the disposal of their old devices. A combination of all these factors will continue to see the secondary market thrive.
In the age of consumer data privacy, what are the industry's concerns when it comes to protecting user data from an old device and what can be done to overcome them?
Alan: The primary concern for operators, OEMs and consumers, is ensuring any personal data stored on a used device is thoroughly erased prior to re-sale or re-distribution. Consumers require assurances that their data will not be inadvertently accessed or exposed. In fact, operators and OEMs must ensure they do everything they can to guarantee the best possible user experience for all consumers engaging in the secondary market – many for the first time in 2020. This means being able to quickly and accurately assess the condition of a device and then ensure it follows streamlined processing from the point of collection in a retail store, all the way through a warehouse environment.
In which countries or regions do you see the secondary device market performing the best?
Alan: The U.S. is the most advanced country when it comes to embracing the secondary device market. All of the major US operators have device buyback and trade-in programmes in place. Apple is also a big believer in the secondary market, with the iPhone one of the most sought after and re-distributed smartphone of all devices. We expect the U.S. to retain its leadership position in the short-term, but major device manufacturing countries in APAC will catch up fast.
---
Find out more about the Blancco 5G Smartphone Upgrades and the Secondary Device Deluge report here.
---