Power to the people: automating with low code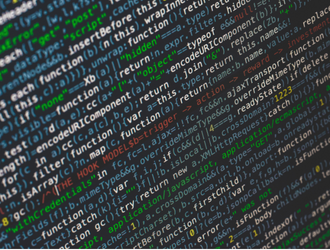 Craig Stewart, CTO at SnapLogic, explores the value of low code for business.
As technology has developed, human life has become richer, more pleasurable, and ultimately, easier – large volumes of rich data have made the personalization of products and services a reality. Many of the time-consuming, repetitive tasks that plagued modern office workforces for years are now being completed by machines in a fraction of the time, driving up worker productivity and freeing them up to focus on more strategic projects that are commensurate with their skills and of higher value to the business.
That "Automation" is transforming how many organizations approach internal processes. Instead of being burdened with mundane, repetitive tasks, teams are able to focus their efforts on more impactful activities. However, kick-starting these automation initiatives can be difficult thanks to already time- and resource-strapped IT teams, shrinking budgets, and an ever-growing technology skills gap.
There is fierce competition for top talent, not only amongst technology vendors but across the whole business world – with far fewer individuals with the sought-after technical skills available to fill the jobs currently in demand. As a result, we have seen more and more organizations looking to deploy low-code technology.
Moving to low-code
Low-code and no-code platforms are the technological leap powering the next stage of the workplace evolution. This technology has the power to democratize technical skills and enable more workers to drive innovation. Jobs that were once the preserve of the IT department can now be pushed out to the lines of business by removing the complexity, delivering a simpler user experience and faster time to value. Low-code isn't new, but in recent years has seen a rapid uptake with adoption being further accelerated by the mass disruption caused by COVID-19 and the subsequent need to delegate or distribute tech tasks away from already-stressed IT teams.
Today, it is common for IT teams to spend a large amount of their time coding custom-built apps, maintaining internal tools, fixing product bugs, or integrating their organization's growing number of SaaS apps, all of which stifles productivity and takes focus away from strategic business activities which could help to expand and improve what a company is best at.
Not only does building internal tools and labouring over fixes create delays and project backlogs but, in an industry grappling with a growing skills gap, recruiting, hiring, and retaining these tech experts is no easy feat. However, the right low- or no-code technology can improve the speed at which a problem is dealt with by giving a larger set of users, with varying technical skills, the power to safely take action themselves, removing bottlenecks and creating the right solutions, faster and more efficiently.
Low-code platforms reduce the technological competence needed to engage in technology and data projects. Where a business user once submitted a ticket to their IT help desk and waited for a response, with low-code people from all types of business functions are able to self-execute a number of technology tasks and processes – giving them greater speed, flexibility, and agility to access the information they need when they need it.
Low-code for lines of business
Take HR teams as an example. In the context of automation, low-code platforms hold the promise of empowering HR professionals to streamline the onboarding of a new hire themselves, without relying on technical experts. From the beginning, a candidate will need to deal with complex application forms, impersonal auto-responses, and the hassle of booking an interview. Well before they've even been interviewed, a large cache of personal information has already been accumulated and needs to be passed around various applications and systems. Once hired, they then need to be set up in the company's HCM system, enrolled in the payroll system, assigned computers and account logins, and more. If this process is slow or poorly executed, then businesses run the risk of losing new hire productivity, not to mention positioning themselves as poorly organized to new employees.
With a low-code platform, the HR team is able to automate the onboarding process. By identifying each touchpoint where a new employee interacts with the business, an automated process can be put in place to make onboarding fast and seamless. If the automated process was implemented by the HR team themselves through a low-code platform, then they would be able to build a bespoke system designed to fit their exact needs without repeated back and forth with IT. Furthermore, if any part of the system proves to be faulty or needs changing in the future, the team would be able to make updates as soon as they were needed. As a result, the HR team can move at the speed of business and the new hire experience a fast and efficient start.
The change that low-code automation can bring is not confined to HR – this technology has the power to revolutionize processes across every business unit, whether that's supporting the marketing team streamlining the customer experience or helping those working in finance to better manage business spend or close the books faster.
Low-code for IT
Outside of line-of-business teams, IT themselves can automate, introduce efficiencies, and free up time to spend on more important tasks. For example, complex projects to build data pipelines between disparate systems could happen in a fraction of the time and lengthy data migration projects, like shifting bulk data from legacy systems to the cloud, could be done in a matter of clicks with little worry of migration failure due to poor manual coding.
There's no end to the benefits this new technology can bring. Building the right tech stack which has been pulled together with low-code and easy-accessibility in mind is essential. Choosing systems that are cloud-based, with intuitive user interfaces, that offer built-in AI assistance, and promise faster time to value are key. As new systems get added, it's critical that organizations put a robust infrastructure in place to integrate them quickly and ensure the business can grow and scale as needed.
However, whilst IT teams will be pushing work out to the lines of business through low-code technology, it is still imperative for them to have built-in guardrails to ensure that everything is running and working smoothly and securely. Maintaining governance, compliance and security should always be at the forefront of their mind and ensures that the business doesn't encounter any unnecessary and avoidable issues.
READ MORE:
Looking forwards
Low-code technology is the new great enabler, now coming of age, allowing everyone in a business to contribute to a wide range of data-driven projects. It promises to alleviate the strain on IT teams and give power and autonomy to the lines of business. When this technology is applied to automation, organizations are able to react with more speed and agility, and deliver better and more accurate interactions with customers, partners, employees, and more. By harnessing low-code automation, businesses can tap into a new wealth of productivity while also putting themselves in a better position to navigate future potential disruption.
For more news from Top Business Tech, don't forget to subscribe to our daily bulletin!