Who is SafetyCulture, the tech unicorn to reach £1.2bn in valuation?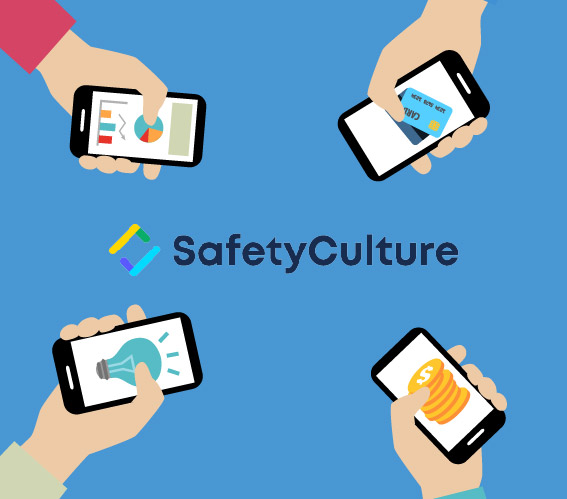 Workplace technology unicorn, SafetyCulture, has reached a valuation of £1.2bn. Top Business Tech takes a closer look.
SafetyCulture, owner of the world's largest workplace safety checklist app – iAuditor – has announced that it has reached a £1.2bn valuation following its latest fundraising round. This funding round was led by global scaleup software investment company Insight Partners, and joined by existing investors Tiger Global, Index Ventures and Blackbird. The funding will assist in expanding SafetyCulture into an operations platform for working teams.
What does SafetyCulture do?
Currently, SafetyCulture's key product is iAuditor, a mobile-first platform that allows companies to track safety procedures with employees via a simple checklist within an integrated system, making it easy for employees to escalate any issues. Over 1.5mn users use the app from over 28,000 companies and powers over 600mn checks per year. The latest funding will enable the unicorn to upgrade from a checklist app into an operations platform. SafetyCulture obtained this whopping valuation based on its current delivery, which covers several industries, including manufacturing, hospitality, retail and logistics. It has now had over 1.5mn users sign up to its platform across 85 countries.
"We recently surpassed 100 million completed inspections in our flagship product, iAuditor, and this new funding allows us to continue that momentum," said Luke Anear, founder and CEO, SafetyCulture. "It also allows us to invest in the development of our platform which will ensure the information captured by workers can easily be acted upon to improve quality, efficiency, and safety in the workplace."
"Strategic growth investments and acquisitions will remain a key focus. Following the acquisition of online microlearning app, EdApp, last year, we're looking at other great innovations which will transform the experience for millions of working teams around the world," Anear continued.
READ MORE:
Leading by example: employee satisfaction
"SafetyCulture's growth is testament to the company's deep understanding of the challenges working teams face in distributed work environments and their ability to consistently deliver innovative solutions to help these businesses improve every day," said Teddie Wardi, Managing Director at Insight Partners.
In the last three years, SafetyCulture has more than doubled its number of employees, a growth that shows no sign of slowing down in light of the latest funding valuation. SafetyCulture has also recognised as one of the 'Best Companies to Work For and a 'Great Place to Work' in the UK.
"It has been phenomenal to see what the SafetyCulture team has achieved over the last few years. We're thrilled to be supporting such a passionate and dedicated team deliver great solutions to the working world," he added.
For more news from Top Business Tech, don't forget to subscribe to our daily bulletin!