Tackling the connectivity challenges of DSO transformation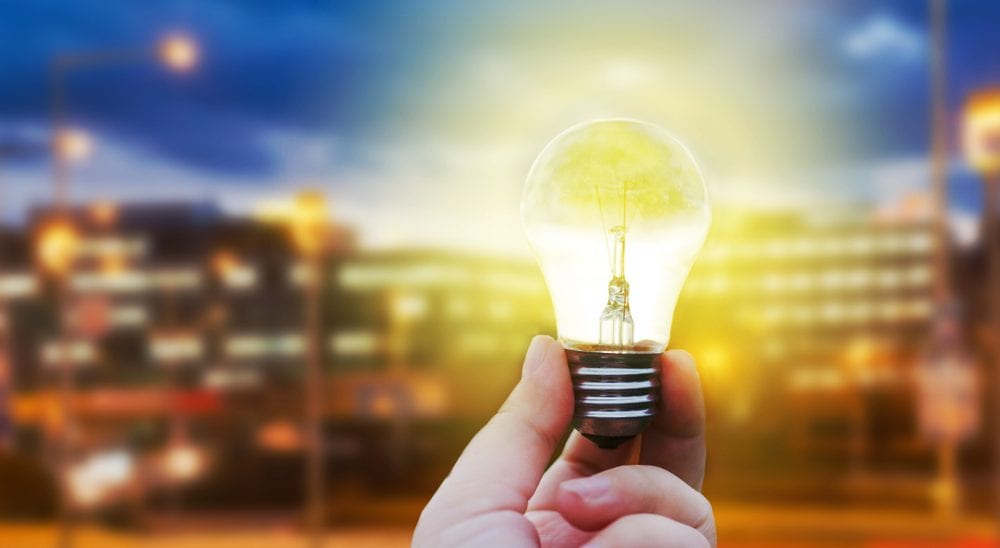 Paul Clark, Sector Director for Energy & Utilities, SSE Enterprise Telecoms, examines how the British energy industry will be changing over the coming years.
The coming years will undoubtedly bring significant transformation to the energy industry. From smart grids to investment in renewables, British businesses are already preparing themselves for the shift. In fact, SSE Enterprise Telecoms research revealed 72% of UK-based companies now say that they have moderately or significantly accounted for self-generation of electricity into their forward-planning.
In order to achieve this, energy generation, distribution and storage must become smarter and more efficient, meaning Distribution Network Operators (DNOs) must prepare to become Distribution System Operators (DSOs). The DSO model is more complex however, and change is never easy, with an array of challenges such as the need to hire new staff and a requirement for cross-industry collaboration both on the agenda.
However, as recent research into the DSO model has revealed, there's also a broader need for network connectivity that cannot be ignored.
Network connectivity is a priority
---
Network connectivity might not be the first thing that comes to mind as DNOs consider their transition to DSO. It is crucial however, with the potential to heavily influence how DSOs fare. Research shows that as businesses continue down this road of adopting renewables, the need for high-performance telecoms infrastructure becomes evident. Over three quarters of those who have been producing their own renewable energy for the last six years agree that effective communication infrastructure is critical to creating a more intelligent smart grid approach to energy distribution and management.
But before DNOs can gear up to tackle these issues, there are several telecoms angles they need to consider. The new world of energy provision requires a rapid, reliable and secure connectivity infrastructure that can enable substantial volumes of data exchange for precise forecasting. DNOs must therefore ensure their telecoms infrastructure is able to provision growing and erratic requirements ahead of the DSO transition.
Another crucial aspect is the role of the 'prosumers'; those who produce and consume energy, feeding it back into the grid. A lack of 'bi-directional data' is a huge challenge when it comes to fulfilling this. For DNOs, the direction of travel for electricity systems was very much a one-way flow. However, as businesses and prosumers take a hands-on role in energy generation and distribution, the grid requires an underlying network that can facilitate this two-way flow.
Finding the right technology
---
With such a varied range of connectivity roadblocks apparent, the path to DSO transformation looks rocky. However, there are many networking solutions available that can provide smart grids with the reliability, low-latency and capacity required to function smoothly.
The DSO model needs connectivity that is agile, scalable and secure with route diversity to safeguard mission critical infrastructure. One way of accomplishing this is by using Dark Fibre to give DSOs enhanced bandwidth, increased security and control over the network.
While high construction costs for a full, private Dark Fibre network would make it prohibitively expensive or time-consuming, DNOs could instead deploy Dark Fibre at their core network, working with partners who already have Dark Fibre available for leasing. In doing so, DNOs will still enjoy the aforementioned benefits, in good time and without breaking the bank.
SD-WAN
---
Software-Defined Wide Area Networking (SD-WAN) can be used to link the core Dark Fibre network to networks connecting remote locations including offices, headquarters, cloud platforms and data centres. This allows the central controller to prioritise traffic in peak times and to roll out new protocols, even over large distances – key for a nationwide smart grid.
SD-WAN provides oversight, flexibility and security over the network, enabling future DSOs to make more informed, reactive decisions considering business or user needs at pace. It can also create efficiencies and enable easier control of the network, in turn generating cost and time savings for network managers.
The future of DSOs
---
The British energy industry is evolving quickly. Almost a third (32%) of households and six in ten businesses plan to increase the amount of renewable energy they generate.
The benefits of the smart energy future can only be enjoyed however, if DNOs can shift to the DSO model successfully. For that to happen, the smart network needs robust connectivity infrastructure in place to support it.
Although a complex task that will require expert insight, collaboration and modern applications for network management, all of these elements are already available through the right connectivity partners; DNOs just need to form fruitful partnerships with Telco providers who have the expertise to smoothen their transition to DSO.
---