Calligo completes third Irish MSP acquisition of 2020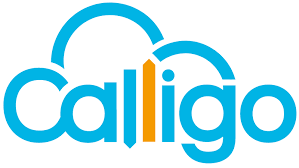 Calligo solidifies its position as a leader in IT Managed Services in Ireland following its third Irish MSP acquisition in 2020
Calligo, the world's first end-to-end managed data services provider, recently announced it has acquired Cinnte Technologies, a Cavan- and Dublin-based IT managed services provider, specialising in managed IT, cloud and security services. The value of the deal has not been disclosed.
The purchase of Cinnte Technologies is Calligo's eighth acquisition in three years, and follows January 2020's acquisition of Dublin-based DC Networks and Dublin- and Cork-based Itomic Voice & Data.
This acquisition reinforces Calligo's position as one of Ireland's largest IT managed services providers in terms of resources, market share and breadth of service and capability.
Calligo's unique collection of managed data services improves organizations' productivity and profitability by making their data more available, secure and safe. These services include privacy- and security-centric IT managed services; the world's first public cloud platform to have been designed with privacy at its heart; sophisticated data privacy adherence services; and enterprise-level, 'privacy by design' machine learning services and tools.
Cinnte Technologies' core services of managed IT, cloud and Microsoft 365 clearly mirror Calligo's own, and in particular its advanced capabilities in IT security align with Calligo's specialism in ensuring the continuous safety of customers' data.
"Cinnte Technologies was an ideal fit for the next step in our Irish expansion, not just in geography, services, shared partners and skillsets, but also in mindsets," commented Julian Box, Founder & CEO at Calligo. "There are two principles that make Calligo who we are – our focus on customers' data and its more valuable use, security and safety, plus our determination to always put the customer first. Cinnte Technologies shares in both of these, with an excellent track record in client service and retention, delivered by a team that is remarkably highly-qualified, particularly in IT security."
"The Cinnte Technologies team has done a great job keeping its clients' data continuously available and secure, and we will immediately supplement our local resources with their skills," continued Box. "We also intend to help Cinnte Technologies' clients build from their solid data foundations, offering broader data safety through our governance and privacy services, and greater insight into their data with our automation and machine learning services."
Danny Barr, Cinnte Technologies' Managing Director and Founder, added, "We have always differentiated successfully in the local market on our service and our IT security capabilities. With this acquisition, we can now contribute to a highly-regarded global service team, serving an international customer base with a wider, data-centric service portfolio. It gives our team the opportunity to use their skills to make a far greater impact, and gives our clients access to data services that Cinnte Technologies alone could have never offered. It is a big, positive step forward for everyone involved."
---