TBTech Events' October webinar: intelligent automation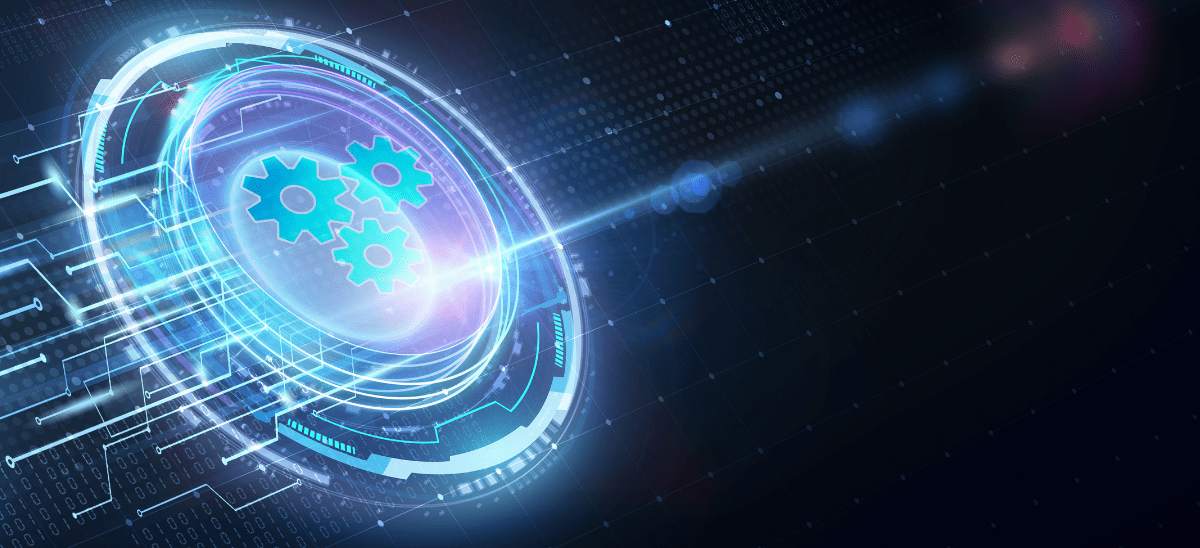 Top Business Tech's October webinar will discuss intelligent automation (AI), and how it can be harnessed to overcome challenges in the workplace.
Top Business Tech will host its monthly webinar at the end of this month. This month's webinar will be on the topic of intelligent automation and will take place on Tuesday 26 October 2021, 10:00 – 11:00 BST.
Click here to register for the virtual event
Intelligent automation defines the competitive edge that many companies strive to implement to stay ahead. However, while the value of intelligent automation is heralded as a critical solution in addressing a skills gap, reducing labour costs, and increasing productivity by a majority of IT leaders, there are still a wealth of challenges that it poses.
The age of automation
Our panel of experts will discuss the challenges that face organizations in the 21st Century and how automated technology such as AI can assist in overcoming these hurdles. As the acceleration organizations have undergone in updating new technology continues to surge, we look at the growing digital skills gap and how this gap can be filled through the reskilling and educating of employees. In addition to this, we look at how RPA can assist in alleviating this shortage by automating workloads and the role of AI in improving regulatory compliance and ensuring greater fairness in the workplace. Finally, we look at the importance of cybersecurity and the effective implementation of a security culture into the workplace, particularly regarding remote work. Our panel will advise on how best to avoid information leaks and phishing campaigns.
Speakers
John Holdsworth, Co-Founder and CEO, Tautona.ai.
John Holdsworth is a serial entrepreneur with a consistent track record of identifying emerging trends, often in disruptive sectors, building pioneering companies, and leading them to profitability and acquisition. John is one of the most respected tech visionaries and entrepreneurs in the SA Tech industry. 
Holdsworth started as a COBOL computer programmer working on IBM mainframes. Over a 20-year career, he performed many roles in the IT industry, including computer programming, systems analysis and design; project management and IT consulting.
Ivana Bartoletti, Global Chief Privacy Officer, Wipro and co-Founder, Women Leading in AI Network
Ivana Bartoletti is the Global Data Privacy Officer at Wipro, the leading international information technology, consulting and business process services company. Bartoletti is an internationally recognized thought leader in the fields of privacy, data protection and responsible technology. She has many years of experience working for large organizations in the privacy policy, strategy and programmes related to digital transformation, cloud and automation. The Cyber Security Awards named her Woman of the Year (2019). As a Visiting Policy Fellow at the University of Oxford, her research focuses on advancing the global sharing of information in the context of privacy, security, data protection and human rights.
Professor Alison Wakefield, Co-Director Cybersecurity and Criminology Centre, University of West London
Alison Wakefield is Professor of Criminology and Security Studies at the University of West London, and Co-Director of UWL's Cybersecurity and Criminology Centre, joining the University in January 2020. She previously taught at the University of Portsmouth, the University of New South Wales in Sydney, City University London and the University of Leicester. She worked for PricewaterhouseCoopers as a consultant following her PhD at the University of Cambridge. Alongside her research interests, Wakefield is a specialist in doctoral, distance learning and security education. Wakefield's recent honours and awards include being named one of SC Media UK's 30 Women of Influence in Cyber Security 2021, winning (alongside her co-authors) the Emerald Outstanding Paper 2018 award for the paper 'Confronting the "fraud bottleneck"' in the Journal of Criminological Research, Policy and Practice, ranking 3rd in the IFSEC Global Top 50 Most Influential People in Security and Fire 2020 (Association Figures/Academics/Thought Leaders category), and winning the Association of Security Consultants Imbert Associations Prize 2017 for her contribution to the security profession.
Lebogang Tebeila, Manager – Robotics & Intelligent Automation at Deloitte UK, Deloitte
Lebogang is a Robotics and Intelligent Automation Delivery Lead at Deloitte UK. She has over seven years of work experience helping clients in various industries deliver in Operation Excellence and Digital Transformation projects. She was awarded an Outstanding Achievement Award Outside Deloitte by Deloitte Ireland. She is the Executive Board Member of The Future Comprehensive School. The school is based in the deep rural areas of Limpopo with a vision of providing quality education centred around technology to talented youngsters who can't afford to go to private schools.
READ MORE:
We welcome all technology leaders and enthusiasts to the event, where we will host an open Q&A. We hope to see you on Tuesday 26th October at 10:00.  
Interested in joining the panel at our next event? Drop a line to our event manager, Lucy Rowley, at lrowley@belumedia.com.
For more news from Top Business Tech, don't forget to subscribe to our daily bulletin!