Volkswagen's all-electric ID.3 sells out in pre-sale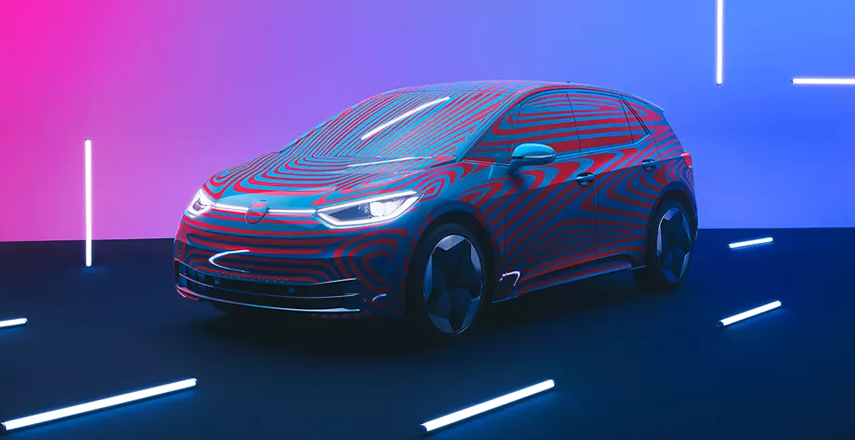 Volkswagen has announced that more than 30,000 people have pre-ordered their new electric vehicle, the ID.3
In a press release, Jürgen Stackmann, Member of the Board for Sales, Marketing & After Sales, said: "This is a huge success – and shows that the ID.3 is coming at the right time…More and more people want to make the switch to e-mobility."
The ID.3 will be the first model in a fleet of electric vehicles (EV), as Volkswagen aims to make them affordable for more people. It has an electric range of up to 260 miles (420km) and offers three different battery sizes.
Those lucky enough to secure the special ID.3 1ST edition will also benefit from a year's free electricity from all VW endorsed charging points.
VW received more than 10,000 orders in the first 24 hours of pre-sale, marking a noticeable shift in consumer demand for environmentally-friendly vehicles.
More about #VWID3 #prebooking – more than 30,000 registrations and speaking about the @IAAmesse 👉 https://t.co/CZ7Cdw3yNY #NowYouCan #eMobility pic.twitter.com/URaxrtylCg

— Jürgen Stackmann (@jstackmann) September 4, 2019
A report published by Deloitte said: "After years of being viewed as a fringe technology, the battery electric vehicle market is finally nearing a tipping point. A number of factors including a positive change in customer perceptions, technological advancements and greater intervention from governments are combining to focus attention on BEV adoption."
The cost of electric vehicles has long been a barrier of entry, but Deloitte project that by 2022 the price of an EV will be on par with a non-EV, making them a "realistic, viable option for any new car buyer."
Companies like Waymo are leading the pack in the race for electric and autonomous vehicles. Using DeepMind's sophisticated AI systems, they're already trialling self-driving taxis in select US cities.
Tesla, perhaps most synonymous with autonomous vehicles, needs little introduction. Compared to the ID.3 sales, their Model 3 was pre-ordered over a quarter of a million times in just 48 hours.
In an interview last year, Volkswagen CEO Herbert Diess said they're aware that they're one or two years behind other automakers, but are determined to catch up, outlining their commitment to electric mobility and fully networked, self-driving cars with a €44 billion investment by 2023.
It's still a long road ahead, but as the environmental concerns of consumers grow, so too does the EV market, marking a paradigm shift. Sales of EVs have increased by 377% in the UK, according to the Society of Motor Manufacturers and Traders, showing promising signs for an all-electric, green future.