VMWare on how cybercriminals manipulate reality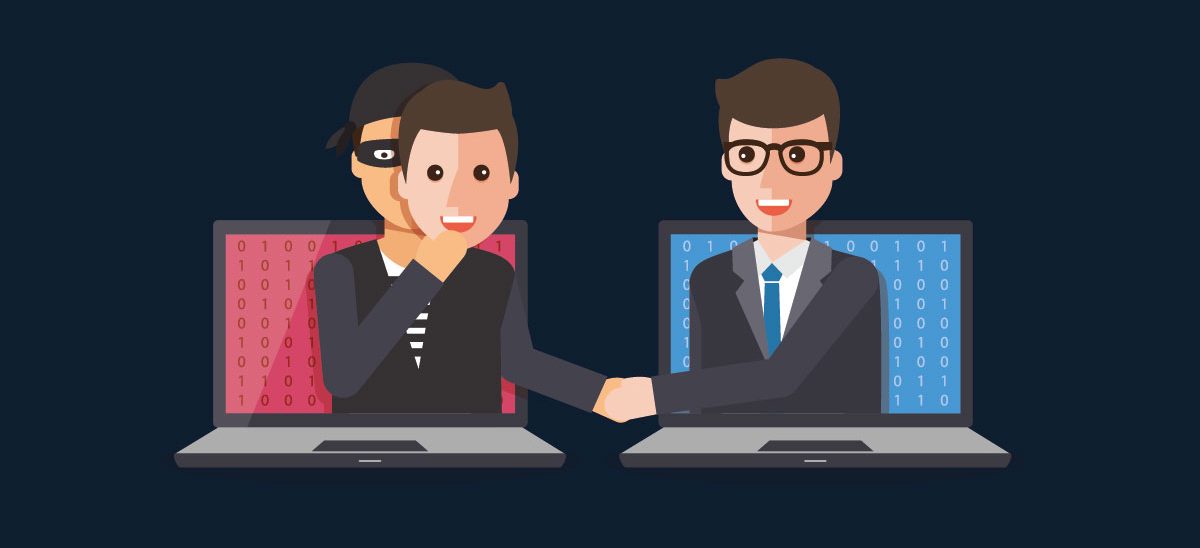 VMWare's latest report takes a look at how cybercriminals manipulate reality through destructive attacks.
At Black Hat USA 2021, computer software company VMWare released its seventh annual Global Incident Response Threat Report, which analysed how cyberattackers manipulate reality in their favour. The report, conducted In May and June of this year, surveyed 123 cybersecurity and incident response professionals worldwide on the state of the modern threat landscape.
Distorting digital reality
VMWare's report found a drastic rise in attacks that have a destructive impact. Adversaries are deploying advanced techniques that are far more effective in distorting digital reality. Two of the key ways an attacker would distort this information is via business communications compromise (BCC) or the manipulation of time.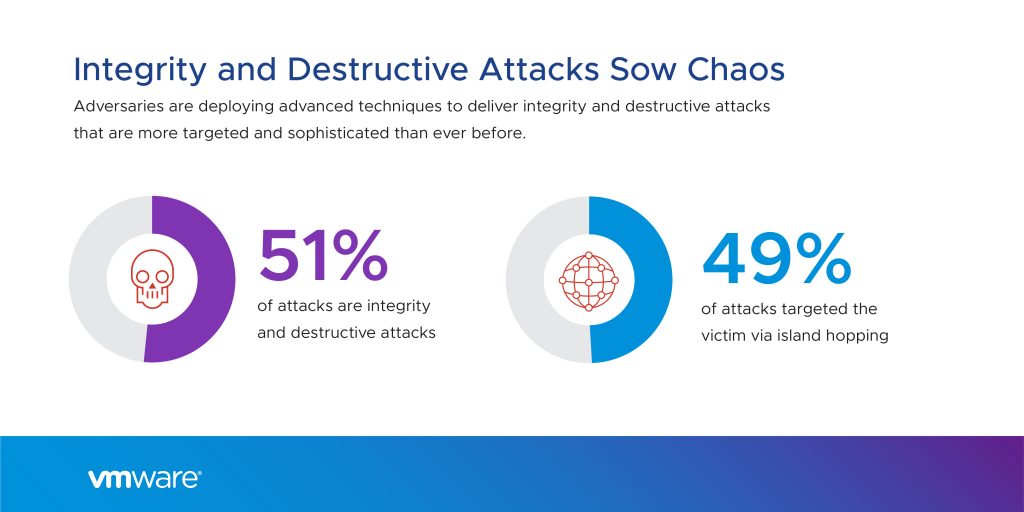 "Today, we're seeing a nexus between nation-states and cybercriminals continue to rapidly advance the development of increasingly sophisticated and destructive cyberattacks, combined with the broadening of the attack surface as a result of COVID-19," says Tom Kellermann, head of cybersecurity strategy, VMware. "The digital and physical worlds have converged, and everything can be manipulated by modern-day attackers. The reality is that first adopters of advanced technologies, such as artificial intelligence and machine learning, are often cybercriminals on the dark web and in nation-states intelligence communities."
Impending burnout
After 20 months of dealing with the added pressure to respond to the changes in working as a result of the coronavirus pandemic, IT leaders and decision-makers are moving towards burnout. As defenders struggle to keep up with the evolution of cybersecurity threats around growingly popular technologies such as the cloud, containers, and business communication applications, 51% of respondents have experienced immense stress and burnout in the course of the last year.
"Burnout is a huge issue with incident response teams, who are handling a spike in engagements in what is still a largely remote environment," says Rick McElroy, principal cybersecurity strategist at VMware. "It only further underscores the need for leaders to build resilient teams, whether that means considering rotations of work, empowering individuals to take mental health days or any number of other initiatives aimed at nurturing personal growth and development."
Key findings
Attacks are growing in sophistication
According to the report, the techniques employed to target organisations have become more advanced, thus becoming more destructive and targeted. Some of these techniques include manipulating time stamps or Chronos attacks, which two-thirds of respondents have observed from attacks. In addition to this, attackers are capitalising on communication (e.g., Microsoft Teams, Skype, Slack, Google Chat) platforms that have become popular with the rise of remote work.
Cloud-jacking on the rise
With so many organisations accelerating the implementation of cloud strategies, cyberattackers continue to exploit this rush. Almost half of the respondents (43%) noted that over a third of attacks targeted at the company was aimed specifically at cloud workloads. Furthermore, 22% of respondents said that the number of cloud attacks was even higher than this, with over half of attacks seeking to exploit cloud workloads. As a result, over half of respondents surveyed expressed that cloud security tools needed to be implemented as a priority.
"If 2020 was the year of island hopping, where cybercriminals infiltrate large company networks by targeting third parties with lower levels of protection, then we should expect cloud-jacking through public clouds to go mainstream in 2021, particularly with the mass migrations to public clouds to support distributed workforces," Kellermann says.
It is perhaps not surprising for this reason that 97% of CISOs say that they have already planned or implemented a shift to a cloud-first security strategy. However, despite this shift, there are still many vulnerabilities to considered.
"There's a lot of lip service paid to cloud security, but the less actual deployment of cloud security controls," says Giovanni Vigna, senior director of threat intelligence at VMware. "Most of the time, organisations simply turn on features, but that often doesn't strike at the root of the problem. What they need to realise is that the code written to deploy cloud workloads can have as many vulnerabilities as the service it's deploying."
The nexus between nation-states and e-crime heightens
64% of respondents who have recorded encountering ransomware attacks have specifically witnessed affiliate programs and partnerships between ransomware groups. The majority of respondents (81%) expressed a keen desire to leverage active defence in the next year.
READ MORE:
About VMware
VMware software powers the world's complex digital infrastructure. The company's cloud, app modernisation, networking, security, and digital workspace offerings help customers deliver any application on any cloud across any device. Headquartered in Palo Alto, California, VMware is committed to being a force for good, from its breakthrough technology innovations to its global impact.
For more news from Top Business Tech, don't forget to subscribe to our daily bulletin!