Understanding the B2B 5G opportunity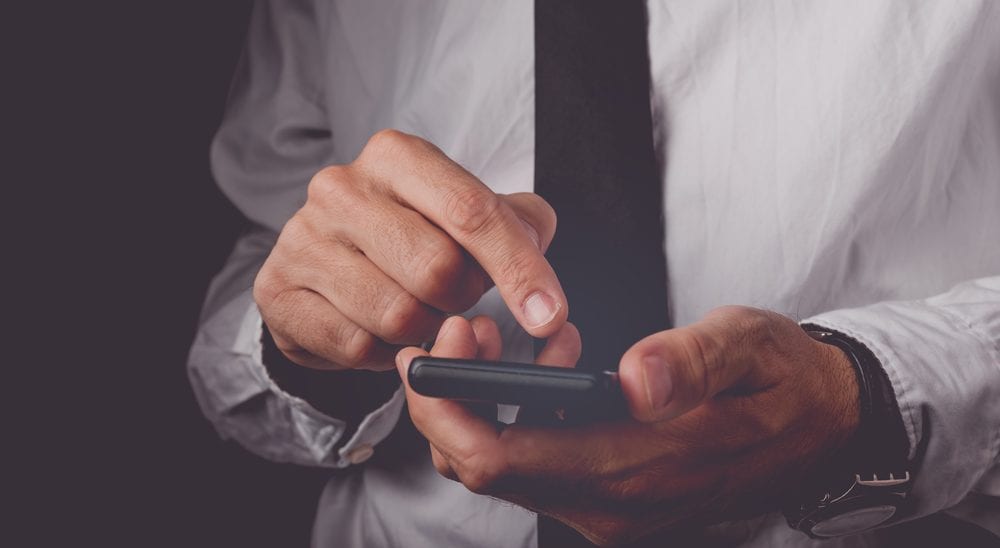 Angus Ward, CEO at BearingPoint//Beyond tells us how the disconnect between communication service providers (CSPs) and business customers threatens lucrative future revenues.
Despite the Covid-19 crisis, after years of tests and trials, the fifth generation of wireless networks is set to be fully deployed around the world in the next two years. However, before Communication Service Providers (CSPs) launch their commercial 5G services, they'll have to face a shift in focus if they want to see return on investment. According to the GSMA, 5G is set to have a more significant monetization impact on businesses than consumers. In fact, 71% of enterprises believe that 5G will have a big impact on their businesses.
Today, there's still uncertainty surrounding the 5G B2B opportunity that has left CSPs with more questions than answers. If B2B is the 'Golden Ticket' for 5G revenues, no one seems to know where to start when it comes to finding the strategy to bring these 5G solutions to market. This uncertainty gave us the impetus to commission a research among 250 technology decision makers from 100 enterprises and 150 SMBs as well as 90 senior executives within CSPs across Europe, Asia and North America. Ahead of 5G fully coming to fruition, we wanted to fully understand the real attitudes of both CSPs and business customers around the world towards the technology, and the potential role of the CSP in this revolution.
It's (almost) good news
---
What's encouraging is that businesses really believe in the potential of 5G. According to our research, 75% of both large enterprises and SMBs across all regions think that 5G will be important to their operations. In Europe, enterprises identified improved network speed (77%) and improved business availability (73%) as the most prominent opportunities for 5G in their business.
While CSPs expect a 15% revenue bump from 5G B2B opportunities, however, the findings suggest that CSPs are failing to meet the expectation of Enterprise and SMBs from the value 5G can bring to their business. Our research also shows that businesses around the world are more ambitious about the role CSPs will play in 5G than CSPs are themselves.
CSPs need to take charge and lead the way. They're currently leaving far too much on the table for others to take, and with $1 trillion to be invested in 5G by 2025, CSPs must think strategically to ensure a marked return on their investments. That success however largely depends on CSPs avoiding the mistakes made with 4G, where more focused was invested in connectivity than innovation and value shifted to OTT players on the expense of CSPs.
But this is easier said than done. Most CSPs still believe the 5G opportunity is for connectivity services. From improving network speed to business availability, the focus for early 5G marketing centered on the technology's high speed, low latency qualities rather than actual use cases in the real world. That's when a disconnect started to arise between what the CSPs thought the enterprise wanted, and what the enterprise actually needed. CSPs have got stuck in a rut of just selling connectivity and standardized 'connectivity plus infrastructure' products, while businesses want to buy more sophisticated, 5G enabled integrated solutions combining devices, connectivity and applications that better fit their needs.
It's not about buying a network slice or higher speed. For businesses, it's about finding pre-integrated solutions, embedding the best available technologies, that can be used to quickly drive efficiencies or grow revenue. Even the largest enterprises don't have the technology knowledge or capabilities to deal with the integration of new standalone technologies. They therefore seek out partners that understand their challenges, orchestrate the right ecosystem of technologies and players and deliver solutions that perfectly solve their problems.
Historically, CSPs have not worked in this way and need to step up to the plate. They need to act now or risk losing out to other players such as technology consultants or network equipment providers, or even the enterprises doing it themselves.
---
Making collaboration your focus
---
The hunger is there for CSPs to act on this 5G opportunity, creating propositions that are designed for the B2B market that includes a suite of solutions, not just connectivity. CSPs need to start thinking of themselves not simply as a connectivity provider, but an orchestrator of such a complex web of relationships that can create value. That is why this ecosystem concept is so important. In fact, 95% of businesses believe that building an ecosystem of partners to facilitate the design and development of 5G use cases and solutions that fit business needs is just as important as the 5G technology itself.

Our research found that businesses expect to need an average of nine partners to support their 5G use cases. More than 60% believe that 5G use cases will involve between four and 12 partners. However, this is in stark contrast to CSPs, who think they only need on average four partners to support 5G use cases.
---
---
This shows that CSPs are still thinking too small – individual partnerships, rather than wider ecosystems in which tens or even hundreds of third-party providers can participate. Partner ecosystems, if built correctly, will help CSPs close the gap on innovation and industry knowledge, promoting real conversations and collaboration with customers. They will also solve genuine problems and enable co-creation of far better solutions supported by innovative business models and revenue share arrangements that make them highly attractive for businesses to buy. If CSPs are to meet the expectations and demands of businesses, they have to become masters of this partner ecosystem orchestration.
Although 5G is not mature yet, it's not the time for CSPs to rest on their laurels. They need to urgently address this as they don't have the luxury of time. Large enterprises and SMBs are already choosing their partners for 5G and operators are not at the top of the list. CSPs need to demonstrate a willingness to change and to collaborate with businesses, and quickly.
Time is running out
---
The coronavirus pandemic we are currently experiencing is only intensifying this urgency. With the brakes put on certain sectors of the economy and tightening budgets all round, it's clear that digitalization, automation and cloud services are now essential for business-critical services as part of corporate contingency and that the real beneficiaries are those providing a consumable solution to a problem, not selling a product that needs to be painstakingly converted into a solution.
CSPs must move from being a product centric organization to a customer centric one and provide business customers with a solution to a business problem they face. This requires a fundamental change in every aspect of the customer journey and product lifecycle from co-innovation with a partner ecosystem to much closer collaboration with customers to understand their problems and seek genuine solutions than existing alternatives.
To speed up this process, collaboration between existing and new partners plus more flexible and agile hosted SaaS platforms will therefore both become more important.
In addition, cash-strapped enterprises and SMBs will likely be much less forgiving and tolerant of service faults and less-than-perfect user experience from their provider. They'll no longer put up with spending money with CSPs and service providers but not getting the results, service quality or speed that they expect.
More than ever, CSPs need to listen better to their business customers, properly understand their challenges and needs, and be more attentive and responsive to the quality of service they provide.
---