Travel industry, 'check-in' on cart abandonment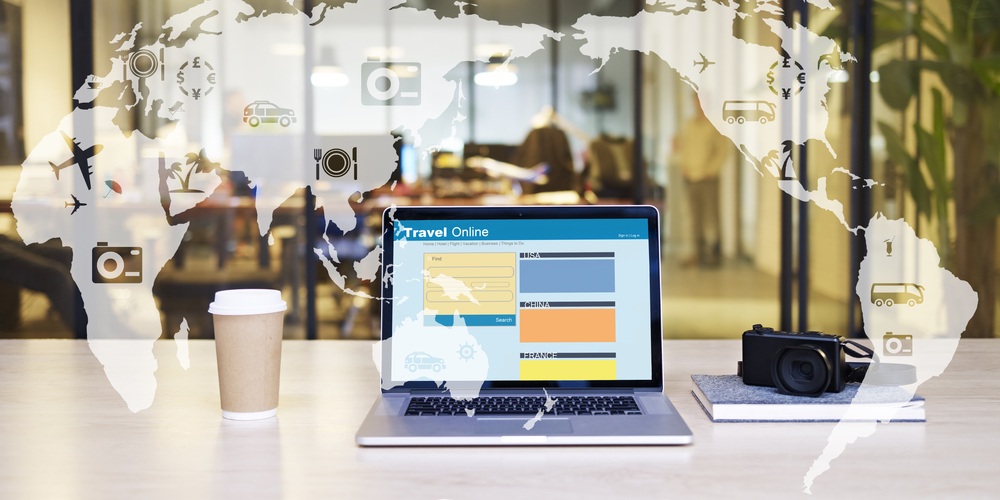 January has arrived, and with the Christmas season behind us, Brits are turning their attention to a different kind of 'holiday'. That is, in fact, what January or "Wave Season" as it is better known in the travel industry has become notable for.
Wave Season gets its name from the 'wave' of new clients that reach out to travel companies at the start of the year. And despite the Cost of Living Crisis, the appetite for getaways during this year's season has not abated. Recent research from Love Holidays found more than half (55%) are still excited about the prospect of holidaying abroad this year.
Nearly six in ten (59%) are determined to be just as adventurous with their holiday plans, while 28% do not want to compromise on experiencing new cultures – even if they struggle to stretch their budgets.
Moreover, there are exciting indications for travel eCommerce – two-thirds (68%) say that they prefer booking online because it's the easiest way to land the cheapest deals. And when booking their holiday, a third (33%) will do more research for a more affordable deal.
With the growth in deal aggregating websites, customers can mix and match flights between airlines on different routes to secure the lowest prices. The market has become very much a 'pick and mix' to build your own custom deal driven solely by price and competition.
What does this all mean for e-tourism? It means a huge opportunity. People are not loyal to travel brands now – they can't afford to be. With the right deal and customer experience, there is an opportunity to capture the huge number of customers who will be shopping for their summer deals this month and beyond.
So, what's the problem?
All this website traffic is welcome news, and the numbers are enough to put any travel agent in the summer mood. Unfortunately, there is still work to be done before this begins. As an industry, travel has the highest cart abandonment rate.
SaleCycle's 2021 eCommerce Stats & Trends Report estimates that it can be as high as 87%, largely down to technical difficulties with the website, a lack of payment options, and an inherently complex process.
From the consumer's perspective, booking a holiday requires accuracy, double-checking form inputs to confirm the date, time, and flight route (made even more complicated by multi-sector flights with stop-overs), as well as the fear of not being able to cancel on a deal when you've deliberately sourced the lowest price.
Every single complicated or stressful step is an opportunity to lose your customer. That's why it's vital to understand how consumers shop, not only to entice them to stay on the site longer but to convert them in the final stage of purchase. There are some steps that can make these two goals more likely:
Knowing your consumers' device habits
Mobile was the device of choice for many travel customers, accounting for 60% of online traffic in 2021. That doesn't mean this is where they're converting, but it does mean that brands can win consumers by making their mobile experience smooth and logical. Understanding the mobile journey can streamline your travel site's UX to increase conversion rates and revenue.
But that doesn't mean that you can neglect the desktop, either. Although mobile traffic is on the rise regarding time spent browsing, research finds that users are more likely to spend longer browsing on a desktop (6 minutes and 59 seconds) than on mobile (3 minutes and 30 seconds).
Understanding this is crucial because it establishes the importance of the travel customer's journey. They're 'travelling' from mobile to desktop and vice versa. And this makes sense. The complexity of the booking process ultimately means it's just easier to book online on a desktop device. There's more space for forms, it's easier to check inputs, and you're less likely to miss something. Mobile, on the other hand, is more for the opening gambit – a quick check-in on pricing and availability and to decide if they want to research it further.
This means that different content should prevail depending on how customers are viewing (i.e. quick and snappy on mobile and more detailed on desktop) content. It also means that making the transition – and the purchasing journey – seamless is an essential next stop on the agenda.
Travellers want to get to their destination
Today's traveller expects immediate results – if their experience on your website is too slow, they'll search for sun elsewhere. In fact, according to research, the likelihood of a user bouncing increases by 32% between the first 1 and 3 seconds. So, get loading times as fast as possible to improve your site experience and customer satisfaction.
It's worth remembering that banners with offers can often obscure content. People want a deal but still want to get to the content. Having to close lots of tabs shouting about discount codes, last-minute availability and newsletter opt-ins can be damaging to the UX.
And this applies to navigation too. With so many options, consumers won't spend their time struggling to find deals. Yet, some sites are cluttered, not mobile-friendly, or so eager to sign up new customers that it's difficult for returners.
There is a lot of content to pack into a page with images, hotel options, flight options, transfers, etc. However, the aesthetic and content included in a travel website are so important. It has to sell in the 'dream' of the destination, meaning plenty of imagery and information is still vital.
Deal websites, for example, tend to focus on deals alone, meaning if you want to learn more about a place or the activities available, you have to look elsewhere. This further fragments the customer journey. Jet2 and EasyJet both have blogs linked to deals, and this sort of supporting content can help to make the journey smoother, encourage dwell time and build brand loyalty. However, this does come down to marketing positioning. Low prices and small commissions can't necessarily justify the investment in content.
Finding the right balance is truly fine art. It depends on the brand, but a successful strategy will involve inspiring customers while also allowing them to easily complete the task they set out to do.
Make the payment process simple
According to a recent survey by EasyJet, two-thirds, or 66%, of consumers said their holiday was 'the most important' purchase for them in 2023. When that much cash, consideration, and care is involved, any hidden payment surprises or difficulty in transacting will turn consumers off. In fact, studies show that the final price is when customers are most likely to abandon the cart as they haven't taken hidden extras and taxes into account.
Hidden 'extras' in pricing are prevalent in the travel industry. Airlines, in particular, are known for capturing customers initially with a great deal, when the reality of the price is not only quite different but shown several steps later – when the customer has already proceeded through the whole process – also contributing to high abandonment rates. An example of this, and one that further challenged consumer trust, is when Ryanair hid the opt-out for travel insurance. This deceptive design tactic meant customers automatically paid for insurance they may not have bought if given the option.
When – or if – consumers reach the final checkout page, it's better to keep the forms simple and offer various payment options. Customers may also bounce if form-filling is a laborious process or if their preferred payment method isn't available, so consider providing a selection of popular choices such as PayPal, Apple Pay, and Klarna.
There is a huge opportunity to secure travellers through commerce this year, but companies won't get their last-mile customers by winging it. Brands must take the extra time to understand how customers shop and why they might abandon their carts to offer a seamless experience. There is still time to prepare. However, work must start now so that the holiday can begin later.