How proptech trends are transforming the short-term rental industry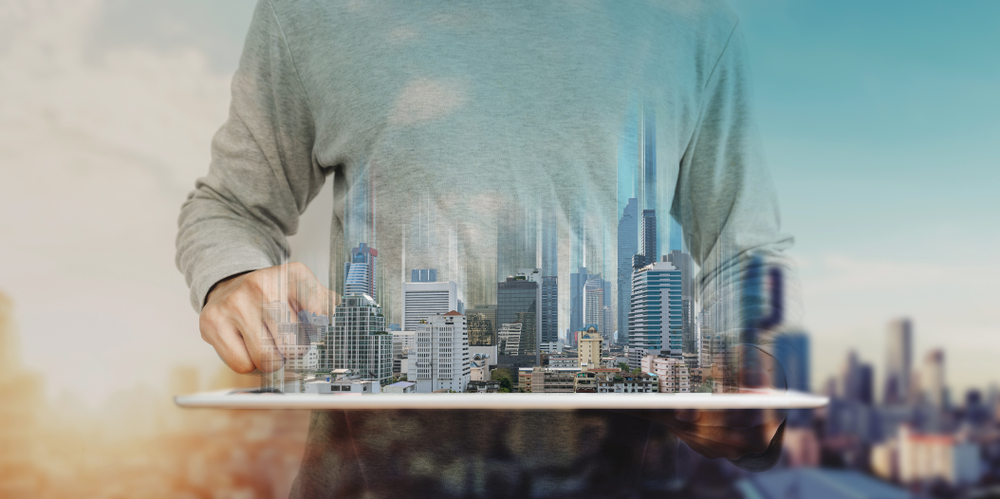 Technology is transforming every aspect of modern business and life in general, with the events of the global pandemic accelerating tech adoption in key industries. One of the sectors that has been most negatively impacted by COVID-19, has been travel and hospitality. For months, movement and interaction has been restricted with lockdowns in force across many countries. Even when domestic and international travel has been allowed, rules around social distancing, trepidation around the virus and the need to keep in small household groups has had a big impact on traveller appetite and choices.
However, one vertical that has continued to perform 'relatively' well throughout the pandemic and which crosses the divide between travel, hospitality and property has been the professional short-term rental industry. It's also an industry that has, in large part due to the VC and PE investment injections over the last few years, been ambitious in both innovating and adopting technology.
Jeremy Gall, CEO and founder of Breezeway, a property operations and services software platform specifically for short-term rentals explains; "This sector is uniquely placed with high-touch property turnover, rigorous cleaning compliance, and personalized guest service in unique spaces. Short-term rentals are setting the example for how space can be managed across different real-estate asset classes."
Tech solutions including SaaS, digital platforms and hardware exist to support the industry with everything from yield and revenue management, guest communication, property automation, guest screening, distribution management to noise and occupancy monitoring, housekeeping protocols and team/task management. However, the technology that is really designed to gear up short-term rentals and transform the industry, ensuring that a rental is more than just a 'property', is the technology that works with the property itself.
Proptech and Optech (operational tech) solutions are converting short-let properties into the lodging of 'choice' for travelers. Of course, guests want the extended space, the privacy and the convenience of a rental – however they also want seamless check-ins, consistent standards and the brand experiences that a hotel provides. Technology is a big enabler in offering 'hotel-like' quality of standards but in unique, individual units and homes. Growing hospitality providers such as Casai, Jurny and Mint House have used proptech and optech to thrive throughout the pandemic.
Sean Miller, President of PointCentral, a property automation solution that monitors and controls smart property technology for vacation rentals and serviced apartments says: "Managers are starting to grasp that smart property investments can and should be more than single point solutions. Looking at just locks, smart properties today can provide value in multiple ways. Guests can skip check-in counters and go right to the property, starting their vacation earlier while complying with social distancing that is part of everyday life. Guest codes can also work at the residence as well as in common areas in high rises and at intercoms for gated communities, making access seamless for guests. Smart keys with cleaner and inspector codes allow you to know a property's status in real time and ensure necessary work is getting done to keep guests safe."
A growing trend has been with the owners and managers of large multi-unit properties such as city centre apartment buildings looking at the lucrative short-let market (anything between 1 night and less than a year) for digital nomads, business travelers and tourists to increase revenues and supplement between long-term lets. Short-lets may be implemented in part of a building, part of a floor or even an individual unit can 'flex' between different lengths of stay and with different guest / lodger personas to increase revenue. It's complicated to understand the nuances of the short-let customer. Their needs are closer to those of hotel guests and so property technology such as contactless check-ins, smart locks, guest screening solutions (Safely.com provides tailored guest screening that works off predictive analytics to weed out 'bad guests' before they even get to the 'door') are needed.
Mike Liverton, CEO of Jetstream, an all-in-one platform that provides tech solutions so owners, managers and aggregators of large multi-unit properties can operate short-term rentals more efficiently and cost-effectively, says: "Property technology has come a long way in a short number of years. Today a building owner and operator that is based in Vancouver, for example, can easily operate a building with multiple units in Toronto, Atlanta or even London. She would just need to ensure that she works with a cleaning team on the ground. Distribution, guest communications, access to the property, team and task scheduling, occupancy monitoring and even unit furnishing – can all be done remotely with technology."
Property and operations technology is really only in its infancy. Yet the short-term rental industry has shown great appetite for these solutions and it will be interesting to watch what happens next to see whether other 'lodging' verticals will also follow suit and similarly accelerate tech adoption.