Mid-Market IT Priorities, Budgets & Concerns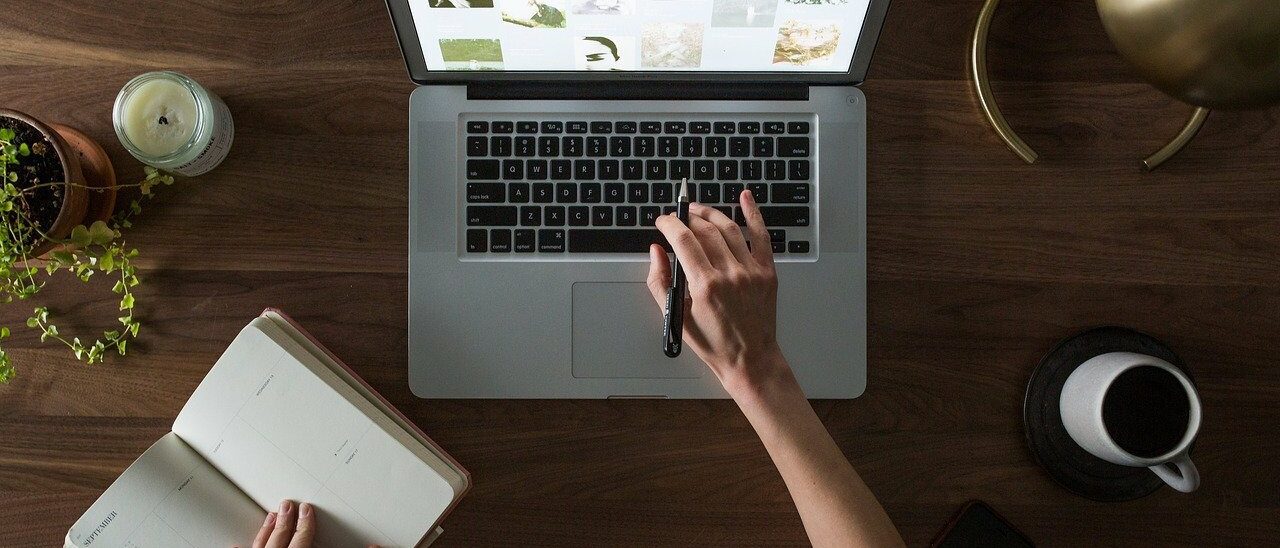 Over the past couple of years, the business landscape has changed almost beyond recognition. The ongoing challenges presented by COVID-19 and even the ripple effects of Brexit continue to create some complex issues for Mid-Market organizations to negotiate.
Yet business leaders remain optimistic, especially from a financial perspective, as most Mid-Market IT decision-makers (52%) told us that their IT budgets were meeting their teams' ambitions. And is it possible we detected a hint of patriotism in the air too? 84% of respondents told us they would prefer to select a UK-based and owned Managed Service Provider rather than a US or EU-based one. We'll explore some of why this might be the case throughout this article.
Future IT Budget Concerns
When we asked respondents to look further ahead, however, we found they were wary of what the future might hold from a financial perspective. 61% said their budget would need to increase, but only 13% expect that it will. This has the potential to leave the UK's Mid-Market with a shortfall in IT spend. Or, to put it another way, there's a widening gap between what IT decision-makers would like to do and what's practical and affordable.
We sense there will be some difficult conversations and hard choices just around the corner. Regardless of how those discussions pan out, we believe the budgetary gap will continue to drive cloud and managed services adoption. Our research supports these findings, revealing the extent to which Mid-Market companies plan to adopt managed services this year:
All respondents said they now relied on some form of managed services. This is despite half of respondents stating that they would prefer an internally resourced IT infrastructure.
87% of Mid-Market organizations are likely to rely more on managed services this year.
87% of respondents intend to spend more on managed services this year.
Respondents plan to increase investment in public cloud (39%), private cloud (41%) and colocation (35%).
44% of respondents would prefer any new IT services to be fully managed.
The Ever-Present Cyber Security Threat
Fear of facing down cybercriminals or dealing with the financial or reputational aftermath of a cyberattack will also drive IT spend. It's a dread that intensified as companies adapt to remote work being a permanent working habit – whether employees work at home full time or as part of a hybrid working model. This really heralded the end of the traditional networking model where everything inside the network could be trusted, and everything outside the network could not. As a result, IP-based security became pretty much irrelevant (or, at best, unworkable), and identity-based, zero-trust security became the norm for many businesses.
Our research confirms that increasing and strengthening security — which may well cover the move from IP-based to identity-based security — was the top objective for IT decision-makers in Mid-Market organizations over the last year. And almost a third (32%) plan to prioritize it over the next 12 months too. We also discovered these interesting security-related findings:
Nearly a third (32%) of respondents told us that the increase in cyberattacks had the most significant impact on the Mid-Market. More so than COVID-19 and Brexit.
29% of respondents believe cyberattacks will present the most significant challenge this year.
Half of the respondents adopted managed security services during the first two waves of the pandemic.
19% of respondents said that concerns about maintaining security limited their IT infrastructure investment plans.
78% of respondents told us their organization needs to increase security across collaboration tools (many of which were introduced to enable homeworking).
More than one in ten respondents said that reducing Shadow IT was their most important objective over the next 12 months.
From our work within the Mid-Market, it's increasingly apparent that IT decision-makers now treat investment in cyber defences like insurance policies. Like insurance policies, however, there's no one-size-fits-all approach. There are many different products, services, and solutions on the market — and it's not always clear which is the best fit for Mid-Market companies in terms of asset protection or value for money. For example, on the face of it, a move to an Azure environment might seem logical. But, from our experience, many Mid-Market companies face significant barriers because of a glut of legacy technology and IT debt.
This lack of clarity and sense of trepidation can cause companies to delay investment in the latest cybersecurity protection. It leaves them vulnerable to cybercriminals through continued use of their legacy equipment (which is often managed by already stretched in-house IT teams).
Brexit, COVID-19, and Compliance Challenges
The cybersecurity threat can't be confronted in isolation. IT leaders must deal with it while managing the ongoing issues raised by Brexit and COVID-19 — and in the face of ever more complex compliance regulations.
Brexit
More than a fifth of respondents told us that in 2021, Brexit had the most significant impact on the Mid-Market. Far from dissipating, more IT decision-makers (26%) expect Brexit to continue to impact the Mid-Market.
COVID-19
COVID-19 proved a catalyst for IT infrastructure adoption during 2021. Our research showed that adoption was higher across the board during the first two waves of the pandemic than before or after them. This was true of Microsoft Teams, cloud services, and colocation infrastructure adoption. And it was the same for SD-WAN, VPN, and MPLS Private WAN adoption. Mid-Market companies also sped up the adoption of many managed service components, including disaster recovery, backup, storage, and databases.
Our data shows that IT spend levelled off after the first two waves of the pandemic as businesses settled into the 'new normal' with their larger-than-ever number of home working employees.
Despite the return of some COVID-19 restrictions (not least work-from-home advice), our research suggests the Mid-Market seems confident that the pandemic's impact will lessen significantly during this year. But IT decision-makers will still have some tech-related issues to address because of the pandemic. And our data points out that infrastructure rollout to support remote working during COVID-19 continues to present challenges for IT teams:
81% of respondents said their organization still need to invest in new tools to deliver an effective hybrid working experience.
77% of organizations have identified gaps that they still need to fill in their IT infrastructure to manage/enable a remote workforce.
Over three-quarters of respondents agreed with the statement that hybrid working is likely to continue in their organization.
15% of respondents said that optimizing the remote work experience was one of their most important objectives for the next 12 months.
Compliance
After security, meeting compliance challenges is the most important objective for the Mid-Market. But it's not going to be easy. Our findings suggest 83% of respondents think compliance management will get more complicated this year. Consider these compliance-related statistics:
Mid-market compliance worries cover long-term data retention (23%), data loss prevention (21%), BYOD (21%), post-Brexit regulatory challenges (18%), and GDPR (14%).
24% of respondents said that maintaining data governance was a limitation in IT investment plans.
17% of respondents said that their company's compliance team would be involved in the IT decision-making and selection process.
Cloud Adoption, On-Premises Infrastructure and The Mid-Market
It's clear that most Mid-Market organizations are on a journey towards a predominantly hybrid cloud environment. In fact, our research reveals that almost one in four Mid-Market sector organizations (38%) with a £50 Million – £99.99 Million annual turnover have a predominantly hybrid cloud infrastructure — making them the largest Mid-Market consumers of the technology.
By and large, it's rare to find a business in this sector of the economy with a 100% on-premises IT infrastructure. That said, our research found around one fifth (21%) of Mid-Market companies retain a predominantly on-premises component. And plans are being drawn up by Mid-Market IT decision-makers for increased spending in on-premises (40%) over the year.
The research supports our view — and experience in the field — that organizations will always have a degree of on-premises IT expenditure. It's important to note that on-premises technology does not immediately mean legacy technology. Components that form colocation, MPLS WAN and hybrid cloud infrastructure can legitimately be referred to as on-premises. Furthermore, companies will always need switches, routers, and other edge appliances — and will maintain a small on-site comms room of some description.
Conclusion
Cloud and managed services adoption offer a way to navigate some of the most complex issues faced by the Mid-Market. These include budgetary pressures, cybersecurity defence, compliance management, Brexit, and COVID-related concerns.
With budgetary and compliance pressures increasing, it's interesting to note the most critical factors that Mid-Market IT decision-makers consider when choosing an IT supplier. These include analyst endorsement (19%), service resilience (19%), support services (18%) and solution maturity (18%), overall cost (18%) and partner experience (18%).
While we're largely optimistic about cloud and managed services adoption — even against the backdrop of so many concurrent challenges — we must sound a warning. During and after the pandemic, many Mid-Market companies hastily adopted cloud-based and SaaS solutions, such as collaboration working suites. Our respondents noted that this led to gaps and security concerns that they have yet to address, suggesting a wider issue across Mid-Market organizations and the potential for cybersecurity vulnerabilities.
For that reason, strengthening security posture — alongside maintaining compliance and developing sustainable hybrid working — should be primary considerations for any network enhancements or even the most seemingly simple aspects of a cloud transformation journey. To achieve these aims, companies need to select IT infrastructure with sufficient levels of power, scalability, and performance. In an increasingly complex IT landscape this will often mean finding a technology partner that can understand their specific needs and offer advice on choosing the most suitable solution for their needs.