Making Cloud Marketplaces Viable Channels for Sales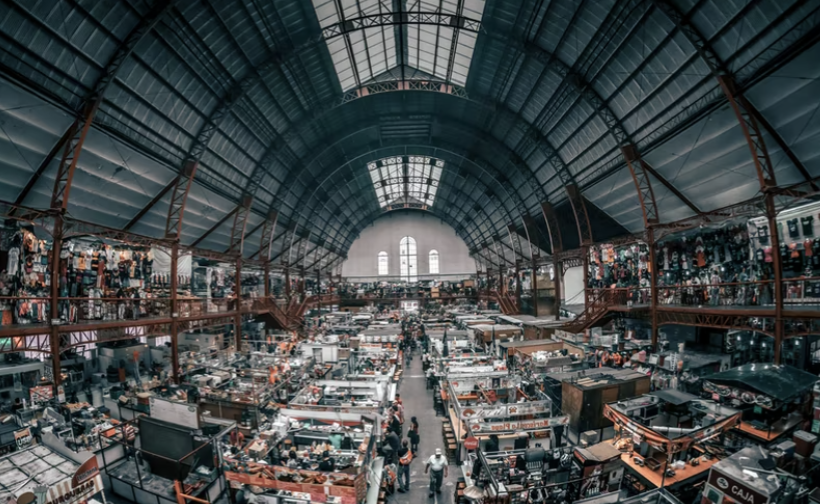 For businesses that sell software-as-a-service (SaaS) products, being listed on a marketplace hosted by a hyperscale cloud provider can offer significant rewards. Companies of all sizes and types buy many of their services from cloud marketplaces, but the huge number of listings can make it hard for any one vendor to differentiate itself. This is a missed opportunity. If a SaaS company puts in the hard work to build a strong connection with their cloud marketplace provider, it is possible to generate considerable interest from customers and vastly increase the number of business leads.
Realise the benefits of a cloud marketplace
Many organizations are migrating their applications away from private data centers and increasing investments in the public cloud. They often commit to spending more to take advantage of the deals being offered by cloud providers. The additional funds that they commit to the cloud provider, but which are not needed for the initial project, could very feasibly be used to pay for the services of marketplace vendors, putting SaaS businesses directly in prime position.
Working with a well-known cloud provider offers an immediate advantage through association and via the established customer base that they have already developed. The community that has been fostered by the hyperscale provider allows vendors to take advantage of events, promotions, and even the endorsement (tacit, or otherwise) of the hyperscaler, which tends to result in a higher per-transaction value when it is compared with other sales channels.
Keep Connected with Specialist Teams
Cloud marketplaces are more akin to a product catalog or shopfront window and typically do not use algorithms to direct customers to products. Instead, the teams working within marketplaces help to spot and grow vendors through recommendation, so working with them is definitely in a vendors' best interests.
SaaS companies can find the right team for them by looking for where they align with other products. Sellers of database solutions, for example, can seek out the teams that build and market complementary products and services and connect with them. Their influence will be very important to the long-term success of the company's presence on the marketplace. They can also formally register opportunities to which appropriate teams will respond, and they must keep in touch with the contacts they create in the marketplace network.
Involve the Company to Gain a Long-Term Foothold
Success on a cloud marketplace needs investment in time and effort. This should primarily be in building a strong relationship with the marketplace providers' teams who are well placed to evangelise the company's products. They must have a good understanding of the products and know where and how they will work best for customers. The more that a team understands a solution, the more likely they are to recommend it to a customer.
This level of involvement requires everyone working in the SaaS vendor's operation to play their part. From sales engineers to C-level executives, the entire team must be 100% committed to maximizing the marketplace listings. Product teams must prioritize and optimize integrations, while the marketing department will need to develop campaigns that not only target marketplace customers but also the key teams within the cloud provider organization. And the finance team must also be prepared to support these endeavors at scale.
Sales leaders may have the most important role to play and may want to consider creating financial incentives for any sales that are made through the marketplace. And they should certainly promote early successes, explaining the process that the company is using, the involvement of the cloud provider, and why this is potentially beneficial for the company. Sales teams can be galvanized by seeing the revenue raised by the marketplace as a channel and encouraged to get more involved. Tracking success and momentum will help to reinforce this.
Add Value to the Provider Ecosystem
Companies can reap the best rewards by fully involving themselves in the cloud provider's ecosystem, making an effort to understand it well, and playing a part in its ongoing development and success. The more that a SaaS organization proves how its product plays a key part in encouraging the cloud provider's core service consumption, the more it can boost opportunities for its own sales.
There is a great deal that can be done to augment promotion on the marketplace. Opinion articles or commentary that reinforces the provider's key messaging, getting involved in joint marketing activity and taking an active role in events are just a few of the ideas. But if companies also refer new customers or vendors to the marketplace, ensuring that these references are recognised by the key teams through regular communications, this also helps. Additional activities include co-operative marketing campaigns and communicating good news on sales with the cloud provider to keep them fully up to date.
Set the Foundation for Long Term Gains
Vendors should prepare to be patient when selling on a cloud marketplace. This is not a channel that guarantees a super-fast return on investment, but the rewards—when they do come—are worth the wait and the hard work. The major gain is exposure to qualified buyers with budgets to spend, so laying the groundwork first, and securing foundational wins to build a presence, is vital. Ultimately, however, it is the relationship that is built with the cloud provider that will determine the level of success that can be achieved, so that must be a priority from the start.