Today LambdaTest launched HyperTest; we look at its function and how it can help businesses improve time-to-market.
LambdaTest is a leading test execution platform specializing in next-gen smart testing to help businesses run end-to-end Selenium tests at the fastest speed possible. For those not aware of what Selenium is, it is a WebDriver tool used to automate web app testing to check that it is functioning correctly and ensure the site works as expected. Organizations' developers and QA analysts can automate their site or app testing instead of manually testing each functionality; this saves critical development time.
Over the pandemic, many businesses have made the push to convert to digital, causing new products and features to be developed in this sector and a burst of innovation. The speed at which companies are now trying to expand, release new features and develop their digital assets can cause many faults. Coding tests also take much longer than coding the asset itself, though companies do not need to be spending time doing this themselves.
Time is a huge factor in business; all tech businesses are interested in beating the competitors here, meaning testing any code before releasing it to an audience is critical, and as always, the faster it can get done, the better! The worst impact on a company's image is bad reviews due to errors in coding or sites breaking in the hands of users. There are many reasons this may happen, but the best approach is prevention rather than reaction.
HyperTest, which supports Selenium tests, enables businesses to achieve the quickest test to marketplace conversion. This is done by intelligently reducing the test execution time drastically, meaning the company can launch sooner. In a press release, Asad Khan, CEO, LambdaTest, says, "HyperTest runs as fast as an in-house Selenium installation and is up to 70% faster than other traditional cloud test execution platforms. We are excited for the world to try out HyperTest and experience test execution at never-before-seen speed. It also comes with many smart features that ensure ease of test execution."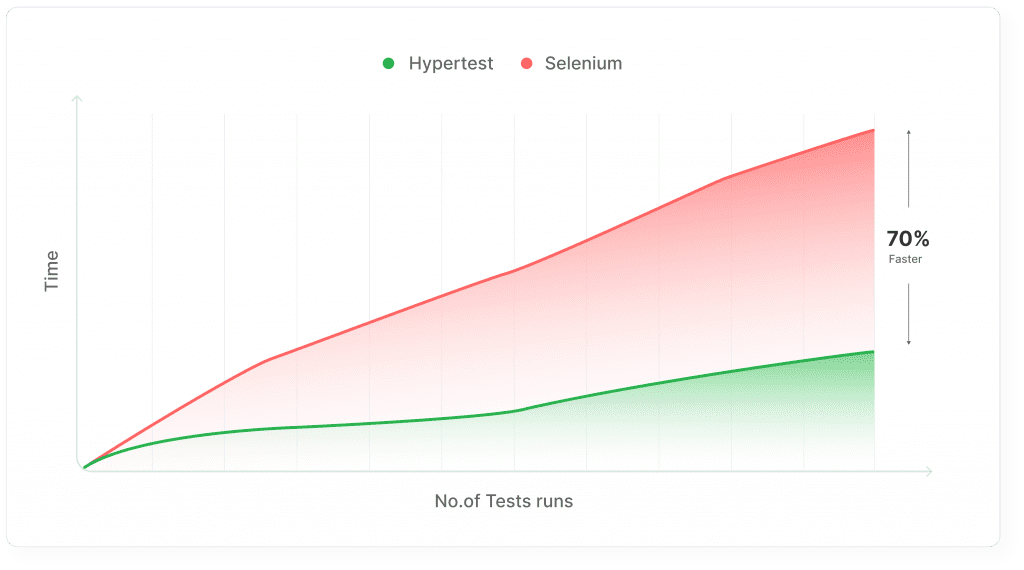 Previous automation testing platforms are generally slow due to the number of network hops that occur during each test. Once triggered, tests are initially sent to the Selenium hub, which are then scheduled to run on the best-suited Selenium node. This results in latency due to the number of network components involved in the process. These aspects of the process can also result in increased test flakiness, which is the most significant contributor to delaying time to market.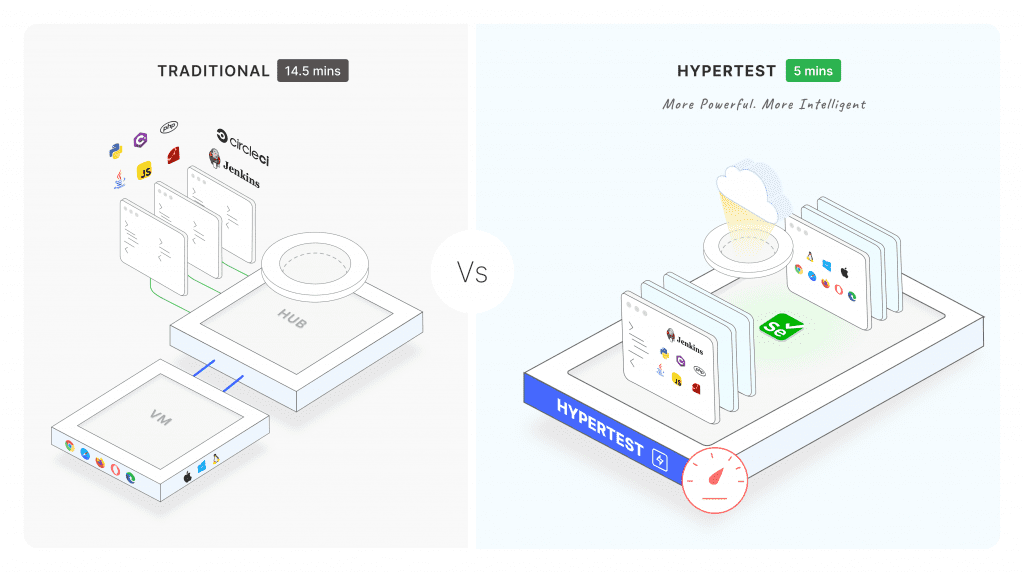 HyperTest is the first service to unify all the components into one execution environment, eliminating the network hops issue and, through this, cutting down on test times. This enables businesses to test new code and correct problems at a much faster pace. Asad comments that "Traditional solutions barely scratch the surface when testing execution speed. We wanted to build the fastest test execution platform because businesses are tired of slow test execution speeds. When modern digital businesses are building best-in-class features and products, they also need a best-in-class test execution platform."
Read More:
The HyperTest program comes with real-time console logs for test execution; the intelligent grouping of tests is made to reduce total build time. Artifacts management, automatic reporting, and automatic retries on failures make the process effortless and lessen the need for manual input.
HyperTest has now been launched, and it is available across Windows, Mac, and Linux. This wide availability and potential to speed up company processes could easily make HyperTest the new go-to for web and app developers and is definitely one to watch in the future.
Click here to discover more of our podcasts
For more news from Top Business Tech, don't forget to subscribe to our daily bulletin!