How order management software transforms your business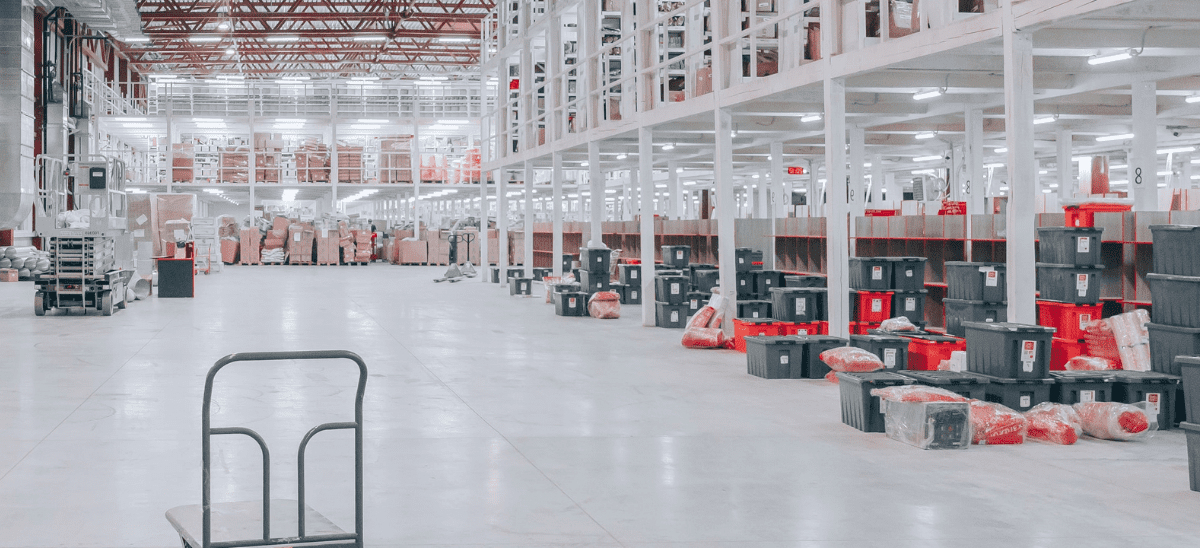 Order management can be daunting and involves time-consuming tasks. If not managed correctly, poorly managed order and fulfillment processes can lead to a dent in profits, unhappy employees and dissatisfied customers.
Every task involved with receiving, picking, packing and shipping an order is crucial to the process, which is why it is important for any e-commerce business or third party logistics or fulfillment partner to have the ability to monitor the flow of goods through the supply chain, to the end customer, to avoid any potential issues.

An Order Management System (OMS) is software that automates mundane, repetitive and more importantly, error-prone tasks. By implementing OMS technology, businesses will benefit in many different ways and be able to make data-driven decisions with the information made available.
But what processes can order fulfillment software actually support?
Order management
There are many pains and admin-heavy burdens that come with order management and the fulfillment of orders, even more so if you rely on pulling orders from various different channels. Without automated order management technology, warehouse workers have to manually check for orders coming in from various marketplaces. An OMS provides the ability to integrate with the various sales channels used and pull orders from multiple sources into one centralized place – also removing the need to log into multiple platforms. Another common pain associated with order management is the need to log into multiple channels in order to update dispatch status and tracking details of an order. Again, this process is automated when using OMS software, and users can save time by updating an order to its source on dispatch automatically.

Forecasting what you have stock for and what is on back-order is also an integral aspect in order management. Instead of having to search through a full list of orders to determine what you have stock for or what's on backorder, an OMS will allow users to have all relevant information needed in one place. Users can drill down into orders and retrieve information needed to make the decision on whether orders need to be isolated etc.
Warehouse management
Having an organized warehouse is pivotal to reducing errors, increasing profits, and enhancing warehouse operative productivity.
More often than not, warehouse workers do not rely on route optimization technology during the process of picking an order, and an unorganized warehouse makes it even more difficult to find and pick a stock. This process can be easily automated with the help of order and fulfillment technology which generates efficient pick routes to get to the correct product each time, quickly.
Users can also create product usage and stock-flow reports making it easier to track the movement of stock around the warehouse and order allocations, increasing efficiency and accuracy. This
is particularly useful if you have multi-site warehouses, as traditionally, managing stock and transfers between multiple sites means having to log into different WMS systems for each site. The integration capabilities of an OMS, means you can connect to your WMS systems from a singular platform, seeing all the data you need in one place.

Another challenge an OMS can support is checking and efficiently putting away deliveries. This process can be streamlined with the use of mobile barcode scanning. Simply receive goods via the scanner and quickly assign items to default pick locations, ensuring they are put away in the right place – making it easier for warehouse pickers and again ensuring they are selecting the right product the first time round.
Courier management
Again, another time-consuming task is selecting the best-suited courier for delivering orders. It's difficult to know which is the most cost-effective option based on the weight and location of the order, but using an OMS allows users to set up rules based on system held weights, product prices and delivery regions – allowing the software system to automatically select the most appropriate courier based on the elements the user has declared. This process is done through API integrations with the couriers and multi-carriers that the user has access to.
Offshore and international shipping has been a complicated ordeal since Brexit, with extensive paperwork required to ship an order. With an OMS, users can save time and increase accuracy by automatically generating commercial invoices when required. Businesses who opt to implement order management technology also benefit from a simplified process for selling goods to the EU, by having the ability to input IOSS numbers directly into their dashboard, which is then automatically shared with the courier.
Inventory management
OMS users have access to data-driven insights such as stock
levels, stock-flow reports, low stock alerts, and much more. Automated technology essentially makes it easier for businesses to know what they're storing, and where to store it, allowing workers to have better control and visibility of stock levels across all channels, in one place. This makes it virtually impossible to over-sell items or encounter stockouts.

Mobile barcode scanning is also a helpful feature of an OMS when it comes to managing inventory.
A common pain when it comes to manually receive stock can lead to errors both in goods received and putaway locations, but a mobile barcode scanning app only receives stock that has been barcode scanned and also allows stock to be scanned into location giving both traceability and efficiency in the warehouses.
Final thoughts
In short, the key benefits of order management software technology are:
Automation
Cost savings
More efficient workers Accurate reporting of data Happy customers.

In the E-commerce world, businesses are competing against known and unknown competitors, and in such a competitive climate efficiency really does matter. Robust order management software can make the difference between success and failure in business and is an investment with benefits that vastly outweigh the cost by putting users closer to the finish line by miles.
By: Danny Lawson, E-commerce and OMS Expert at Mintsoft