How can 'embedding finance' boost charitable donations?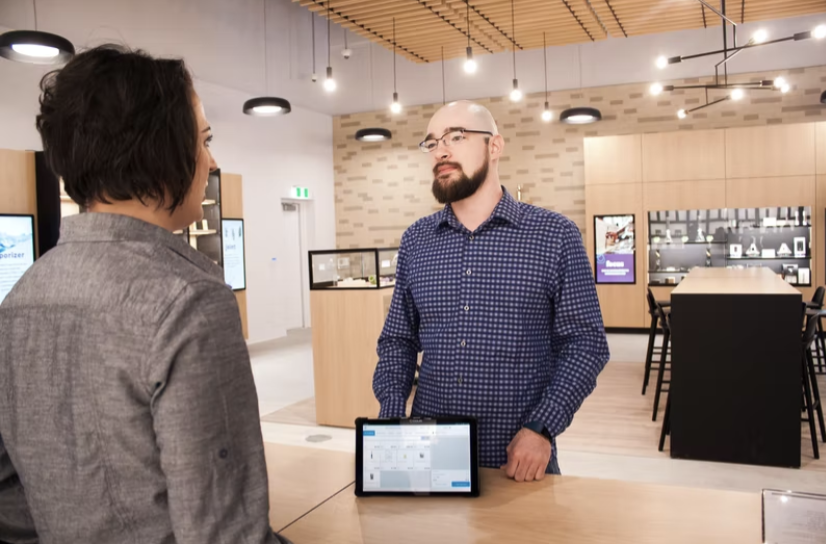 People are having a hard time financially. Soaring energy prices and rising inflation are dominating headlines as the UK faces up to a severe cost of living crisis. And a consequence of this, which we know from previous years, is that charitable donations can drop as a result.
Figures from the Charities Aid Foundation showed that 30% of people donated to good causes in December 2020, a decrease of a quarter from 40% over the previous festive period, as the pandemic and fears over the cost of living took their toll.
Contending with similar challenges, charities need donations more than ever but how can donors be encouraged to continue their gifts? In order to overcome this and maximize donations, the sector needs innovative and attractive financial solutions – and this is where embedded finance can have a real impact.
What is embedded finance?
Embedded finance is the integration of financial services, such as lending, insurance or payments, within non-financial environments via something called 'APIs' (Application Programming Interfaces) – a software that effectively allows two applications to talk to one another.
More simply put, retailers and other brands can now 'lease' access to financial tools and services offered by embedded finance providers, using them to build their own financial products without the associated high development and compliance costs. Perhaps the most well-known example of this is Uber. Uber is not a payments company, but you are able to pay within the Uber app via it's 'embedding' of a payments solution.
Two other examples are Amazon's game-changing '1-click' payment system and Klarna, which essentially provides an interest-free installment plan, allowing customers to choose to split the bill into equal installments at checkout. This type of financing is becoming more popular with young people in particular, who are wary of 'debt' and see an instalment plan as a more palatable option in these turbulent times.
Effectively, embedded finance allows any organization to develop new financial solutions quickly and cost-effectively, which can deliver new revenue streams. And charities are beginning to take advantage of it too.
Enabling the next generation of donations
Embedded finance can help charities to reach new customers and maximize donations. It prompts an ease of use that makes customers more likely to purchase an item or service, and return to do so again.
It is also a logical way to attract millennials and Gen Z, who have a stronger social conscience. Last year's Donor Pulse Survey revealed that those under 40 were more likely to give to a charity than their older counterparts.
These younger generations have grown up alongside technology and are comfortable with giving to a cause via a click or a swipe. They're open to new financial solutions rooted in customer experience. Recent research by Railsbank found more than half (52%) of 18-24 year-olds are interested in a credit card that actively supports sustainability with every purchase, while 48% would like a credit card that automatically donates to a charity with every purchase.
At Currensea, we're keen to help meet this growing demand from both organizations and individuals. Last year, we launched our 'powered by' programme, the first concept of its kind that enables charities and other businesses to offer their own branded debit cards that automatically donate to a good cause.
Our cards use a secure, regulated technology called Open Banking to connect with someone's existing bank account, allowing people to make transactions directly from their current account using our card. We offer this service solely to people who are travelling abroad and want to be able to purchase items directly from funds in their current account, while avoiding high bank fees. We provide our users with access to foreign exchange (FX) rates at only 0-0.5% above the FX base rate. With banks charging 3-5% per transaction abroad, this results in savings of at least 85% on every transaction.
Thanks to the 'powered-by' service, Currensea's cards allow a charity's customers to donate a portion of, or all, the savings they make on FX fees directly to a charity. For example, a customer spending $1,500 while visiting the USA can choose to contribute 50% of their savings – over £20 – while still saving money on FX.
This ground-breaking solution has attracted a lot of interest, and we've already partnered with St Martin-in-the-Fields Trust, which supports the work of the iconic London church helping women move away from homelessness, and the Cameron Bespolka Trust, which encourages young people to connect with nature and animals.
Last month, we also added a new round-up function, which provides users with the opportunity to also make charitable donations when spending in the UK. Customers can now round-up to the nearest 5p when using the card in-store or online and donate this to their charity.
Importantly, Open Banking capabilities allow round-ups to be completed in real time, giving customers increased control over their finances as they can immediately see how much has left their account. This is more important than ever in today's economic climate.
These partnerships highlight the fantastic opportunity that embedded finance offers for the charity sector. By partnering with others, charities can embrace a fintech approach without the high costs of developing the tech infrastructure, while consumers can enjoy the benefits of streamlining the donation process. Everyone's a winner.