How Can Businesses Ensure Efficient Management of COSU Devices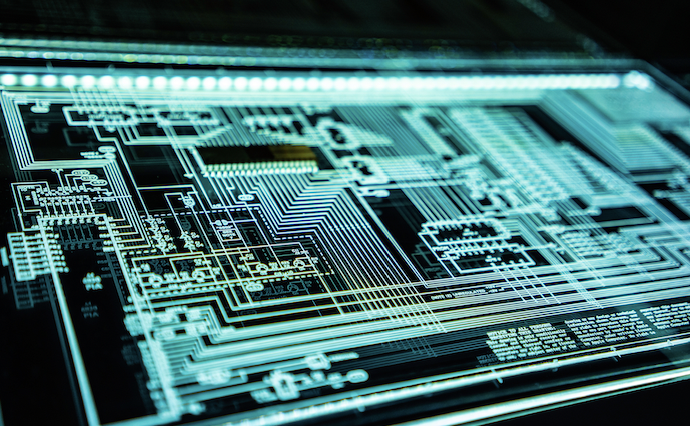 When it comes to speeding up queues and providing instant information, nothing beats corporate-owned, single-use (COSU) devices. When put in kiosk mode, these devices become efficient digital assistants that collect and share information.
Simply put, digital kiosks can either be customer-facing or employee-facing devices. The former can often be seen in the middle of high-traffic public areas. Their purpose is to grant everyday people access to information, whether that be of businesses or their own. Further equipped with the capacity to receive and process customer data and even handle simple transactions, these COSU devices also act as automated registers. Some of the more popular examples of customer-facing COSU units include ATMs, automated registration desks, information boards, and self-service kiosks.
Employee-facing devices act as digital assistants and therefore increase workers' productivity. These devices can come in the form of tablets carried by delivery workers or hospital personnel. Employee-facing devices can also take the form of cash registers, factory floor monitors, or control boards.
Each COSU device is actually a powerful computer capable of operating as a small PC. However, activating kiosk mode means limiting the device to only performing its primary function. All other operations, programs, and processes will remain disabled until an administrator says otherwise.
Best Practices for Managing Kiosk Mode COSU Devices
The key to managing COSU devices is to have reliable device management software to help maintain their efficiency. The right software solution will help IT administrators maintain, manage, and secure COSU devices. With companies deploying their device fleet far from company headquarters, administrators must ensure that they can maintain constant connections with each unit. As such, a cloud-based system remains the ideal device management solution for managing COSU devices.
Below are some of the best practices that can help companies get the most out of their COSU device fleet:
Ensure Secure Connectivity
When connecting to COSU devices, it pays to always maintain a secure connection—especially when performing critical updates. For this reason, utilizing Amazon Web Services (AWS) as the cloud partner ensures an encrypted connection as well as reduced latency and redundancy.
Cloud-based access also helps administrators complete tasks in a more efficient manner. With diagnostic toolkits and installers stored in the cloud, IT teams can download data faster. This permits admins to perform updates on the entire fleet at one time. When needed, the team can also service individual devices so as not to interrupt the rest of the fleet.
Perform Regular Remote Updates
Establishing regular monitoring and maintenance schedules ensures that all devices promptly receive the necessary system/firmware updates and app installations. Having the ability to perform low-level device management also means that devices receive the needed updates as soon as possible. Admins can schedule updates during downtimes when devices are in rest mode. This means that companies won't have to worry about lost productivity due to system downtimes.
Remote updates also mean lesser maintenance costs. Instead of deploying IT support teams to the COSU device's location for manual updates, they can just perform maintenance and management tasks remotely. It also means fewer support calls, as the entire process is fully remote and controlled by the administrator.
Compartmentalize Access Levels
Even when in kiosk mode, COSU devices continuously collect data from users and processes. This data should remain secure and away from the prying eyes of end users. To guarantee devices remain compliant with data privacy standards like GDPR, HIPAA, and CCPA, administrators should provide different access levels to different kinds of users.
End-users should only be able to input data into the device; they should have no way of taking information out of one. Conversely, company executives and sales and marketing teams have no reason to input information but every reason to utilize it. With access to the user data stored in COSU devices, these teams can better strategize moving forward.
Finally, IT administrators and support teams must access system software settings to perform changes, updates, repairs, and installations.
Protect Kiosk Mode and Secure COSU Devices
Unprotected COSU devices can attract those with malicious intent. These devices are susceptible to being accessed without authorization, having private data copied, being defaced or vandalized, or outright stolen. Remote monitoring can help prevent these unsavory acts by ensuring that kiosk mode stays on for the entirety of the COSU device's deployment.
Using remote monitoring, admins can monitor each device for unauthorized access attempts and physical location. If there are signs of malicious intent, IT security teams can choose to lock the device to prevent further access and even its contents entirely. In cases where thieves physically move the devices, geolocation services can help companies locate the missing units for law enforcement to retrieve.
Use Broadcast Features to Send Important
Announcements or Inform of Updates
Remotely connected COSU units can receive messages from administrators. Teams should use this handy feature to provide end-users with details of recent upgrades or future maintenance schedules. These messages can be sent to the whole fleet or just a select few.
Before You Activate Kiosk Mode, Get Reliable Device Management Software
Maintaining, managing, and securing COSU devices and keeping them in kiosk mode requires having the right device management software. Choosing a cloud-based solution promises reliable and secure remote connectivity for COSU devices.
The right software ensures timely software updates for your entire fleet of COSU devices. It also means being able to remotely install applications and scripts as needed. In cases where malicious intent is at play, the smart software is equipped to block access and alert management in real time. Protect your COSU device fleet, your customers' personal data, and your bottom line with industry-leading device management software.