How a website can perfect supply chain management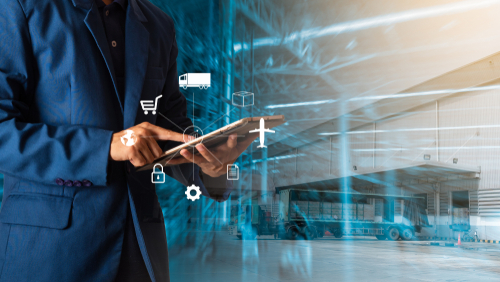 It is no secret that customer expectations are higher than ever – especially when it comes to frictionless fulfilment. Today, there's an expectation that fast shipping or next-day delivery and easy, hassle-free returns processes when shopping online is a given, not a nice to have.
Consumers are not interested in hearing about any last-minute, out-of-control challenges and disruptions – regulatory or economic – that are thrown in the way of a business. In most cases, these are seen as excuses, things a retailer should have already factored into their sales process and can be a source of poor reviews from consumers.
Fortunately, there are clear and actionable steps that can be taken by a business to ease some of the pressure while still delivering on the ultimate goal – delighting the customer. A well-designed website is an excellent tool that can be used to address a wide range of issues. The more accessible, helpful, and automated a website is, the smoother a business' supply chain process will be.
The site should be simple and easy to use so that your customers can easily find the product they're looking for and purchase it quickly and without having to face any difficulties. Last but not least, their products should be packaged and shipped quickly and efficiently, and they should be able to track them easily.
So, how can a website be enhanced to achieve these goals?
First and foremost, customers care deeply about sustainability
It's no surprise to anyone that customers are more conscious of their consumption habits today, and that affects the brands they interact with. It is important to keep in mind, however, that sustainability isn't just about the product line of a company. In other words, they have to embed it into everything and anything that they do. This is also true of the website because the faster it runs and the easier it is to access it, the less energy it will require to power it. There are many things you can do to make a website more sustainable. It starts with incorporating elements that reduce load times, simplifying the design (and often, this takes a coder who understands the back end of a website), and making it clear and easy to navigate.
It is also important to consider packaging in terms of sustainability. The right eCommerce packaging plan will benefit from product protection, visual appeal, and optimisation for pack-out and shipping efficiency. After all, there is more to sustainable packaging than just the materials. It is about making each step in the business process intentional and keeping the customer at the centre of everything you do. As an example, if you are selling a range of similar products, it might be worth considering selling them as a set rather than as individual items. Consequently, consumers are encouraged to purchase products all at once rather than staggered over time, reducing the carbon footprint of shipping different products multiple times.
Automation is necessary for a seamless experience
Artificial intelligence (AI) and optimised platform technologies can automate many tasks, making the collection of data that, for example, shows if customers are repeatedly buying a certain product more straightforward. This adds to the seamless end-to-end experience customers now expect and demand. While once upon a time, these off-the-shelf software-as-a-service (SaaS) solutions were available to only the largest of retailers, they are now very much accessible – and can automate tasks faster and more accurately than humans.
Take platforms such as Katana, which carries inventory data and supports product manufacturing processes with the ability to re-prioritise production schedules to ensure orders can be fulfilled. Integrations with shipping platforms improve operational efficiency not only by showing an order has been shipped but by including the tracking number and subsequent updates as items make their way to customers. In essence, every single function and action must be seamlessly integrated. As part of this, it should be just as easy for customers to update, cancel or track their orders as well.
Amongst digital transformation, customer service will always be the one consistent
Customer service is incredibly paramount when it comes to avoiding supply chain disruptions. And vice versa, if a customer's needs are unmet, a supply chain issue can often be to blame. A website can help to mitigate this by ensuring that customer service is front and centre.
In order for it to be effective, it must be delivered throughout the process, not just when something goes wrong. Live chat is an excellent example and should be deployed to support customers throughout the buying process, answering questions on demand (which can be triaged by chatbot automation in many cases). Sometimes, in eCommerce, good customer service is simply down to messaging and copywriting. If a website is the business's shop floor, then the copy is the friendly sales assistant guiding customers through the buying journey.
Customer service is the last avenue a business gets to provide satisfaction. Poor service and the inability to promptly address issues are some of the top reasons customers abandon a brand and leave bad reviews. For example, according to a recent survey, 76% said they would stop doing business with a company after just one bad experience.
An automated and optimised website with excellent customer service is key to resolving many supply chain issues. Moreover, by perfecting a seamless process, it's likely to give a business a real edge over its competitors.