Everything we know ahead of Apple's "California Streaming" event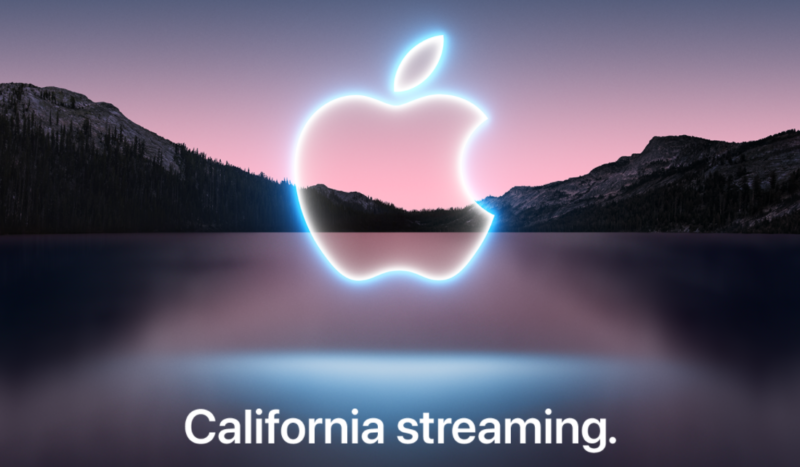 Top Business Tech investigates the rumors and leaks surrounding Apple's September event, "California Steaming."
Click here to listen to our podcast 'Plenty of Apple's!" on Spotify now.
It's that time of the year again. The invitations have been sent out, and we are all ready for Apple to announce its new and exciting products. Millions of people are sitting on the edge of their seats to see what Apple store has in store for us at its most important event of the year. The confirmed date has been announced as the 14th of September at 10AM PDT // 6PM GMT. 'California Streaming' will be live-streamed on Apple.com or via their YouTube Channel. 
So far, it looks like they will be announcing the new iPhone 13, AirPods 3 and the Apple Watch Series 7. On top of this, we expect Apple to announce the new iOS 15 and iPad iOS15 operating systems and the various release dates.
iPhone 13
The most anticipated product for this event is the launch of the new iPhone. Due to various leaks and reports, we have access to some of the information expected from the iPhone 13. There is the possibility of four different models of the iPhone 13. All models are expected to feature a smaller notch, faster A15 Bionic chip, larger batteries and improved 5G. In addition, the iPhone 13 Pro models could also get an always-on display option, dynamic 120Hz refresh rates, and an enhanced ultrawide lens.
There have been some very interesting rumors and predictions on some other features for the new iPhone 13. In addition to the top predictions from Apple, analyst Ming-Chi Kuo, has predicted that the new iPhone 13 will feature satellite communication capabilities. This will allow users to send messages – without the use of traditional cellular connections – to emergency services and contacts.
Another prediction came from FrontPageTech's Jon Prosser who has reported that Apple has been testing out revamped Touch ID hardware that would work with masks. It cannot be guaranteed that this will be ready for this launch, but at least we know it is in the making.
One of the latest rumors is that the improved camera will allow for awesome astrophotography. iPhones have struggled to take photos of the night sky; however, the iPhone 13 may have solved this problem and allow for high-quality imaging of the night sky.
AirPods 3
The next expected announcement will be for the new AirPods 3. It's been a few years since the AirPods 2 came out, so we are crossing fingers that the new AirPods are announced this year. There are rumors that the new AirPods 3 will be similar to the AirPods Pro. This means that they will most likely have shorter stems than their predecessors. This theory is echoed by Apple analyst Ming Chi Kuo, who said in June 2020 that he expects the next-gen ‌AirPods‌ to share their design elements with the AirPods Pro. Some predictions say the latest model will look like AirPods Pro without the ear tips; however, others have suggested the AirPods 3 will indeed feature flexible ear tips. I guess we will have just to wait and see on this one.
Apple Watch Series 7
Lastly, we expect Apple to announce the new Apple Watch Series 7. The new watches are expected to have a bigger display screen with a new design. It has been suggested that the Apple Watch Series 7 will be one of the biggest redesigns in years. It's been predicted that the curved screen will be replaced with flat edges that align more with iPhone's design language. In addition, another rumor from a leaker on Chinese site Weibo says that the Apple Watch 7 will come in two new larger sizes: 41mm and 45mm.
READ MORE:
Unfortunately, there have been reports that the announcement of the new Apple Watch 7 might be delayed until later on in the year due to production issues. However, even with all these potential launches, Apple won't bedone for the year. Instead, there will most likely be an October event to see new Macs and new iPads. It is predicted that the new iPad Mini 6, Ninth-generation iPad and the new MacBook Pros, Mac Pros, Mac Mini, iMac and Apple Display will be announced at this event.
Click here to discover more podcasts from TBT on Air!
For more news from Top Business Tech, don't forget to subscribe to our daily bulletin!