Bare Metal Performance Analysis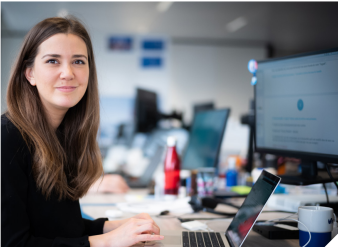 Bare metal servers are an excellent solution for massive databases, game servers, 3D modelling, software development, data analytics, transcoding, website hosting, machine learning, artificial intelligence and application services planning. They offer many advantages over public or shared cloud hosting – but are only as good as the hardware used.
Superior, high-end bare metal servers can handle complex operations and even create a hyper-converged infrastructure (HCI). Because there is no storage, connection or bandwidth sharing, you get consistent performance and improved privacy and security. You also won't encounter challenges caused by hardware that doesn't meet your exact specifications. And, by using the right bare metal servers to create a bare metal cloud, you can enjoy all the benefits of the cloud without refactoring applications. A bare metal cloud is similar to an on-premise environment. It gives you the ability to build servers and customize them to your unique specifications, including BIOS-level access and options for high IOPS disks and GPUs. You maintain complete control of your software stack and can shift to an OpEx versus a CapEx model while ensuring your resources are being supported efficiently and effectively.
According to research by Enterprise Strategy Group (ESG) on Hybrid Cloud Trends, it takes an average of 27 days to refactor and migrate an application to public cloud services, which means it could take 7.4 years to migrate 100 applications. If that isn't enough reasoning to consider bare metal servers, read on or Click here to read the full analysis.
Our Key Findings
Cloud Spectator recently evaluated the performance of two different bare metal server offerings, which were recently released by OVHcloud, to find out how these offerings compete with other bare metal and dedicated offerings.
This analysis focuses on bare metal servers. They are generally more powerful than most VMs, which often share resources with other tenants, potentially leading to inconsistent performance during peak traffic hours. While bare metal servers may not be as flexible as VMs in terms of on-demand pricing, they are extremely cost-effective for workloads that are long-running or require consistent levels of performance.
Cloud Spectator tested eight different bare metal configurations from a total of five cloud providers to see how OVHcloud's Scale and High-Grade servers stack up in terms of performance and price against other similarly sized offerings using a standardized, repeatable testing methodology.
Based on the analysis, both of OVHcloud's Bare Metal offerings provided superior CPU and storage performance
compared to similarly sized offerings from other well-known cloud providers. Additionally, OVHcloud's offerings achieved excellent price performance per dollar spent for both CPU and storage workloads.
CPU Performance
Compute and memory performance was measured using the Geekbench 5 test suite, which runs a wide range of workloads to assess CPU and memory performance. The following highlight emerged from these tests:
▶ OVHcloud's Scale Server outperformed all other offerings tested for raw CPU performance, offering 12% faster CPU performance than the second-place provider, AWS.
Storage Performance
Storage performance was tested using the FIO benchmark. Various RAID configurations were tested on all servers to provide a more comprehensive view of storage performance. Random 4K read and random write I/O were the focus of this analysis. Here are the key findings:
▶ OVHcloud's NVMe-based storage arrays displayed the highest random read and write IOPs when running in a RAID 10 or RAID 1 configuration.
▶ In addition to offering excellent performance storage, OVHcloud also offered the largest capacity of storage, more than all the other competitors' offerings.
Price Performance
Price performance, or performance per dollar spent, is summarized below. Price performance is calculated by dividing a performance metric (such as IOPS) by the monthly price without long-term or committed discounts applied. This simple but effective formula helps identify which offerings provide the most value or bang for your
buck. The price-performance highlights are summarized here:
▶ OVHcloud offers 74% better CPU performance per dollar spent than the runner-up provider, IBM.
▶ OVHcloud offers over six times the value for storage random read performance per dollar spent compared to all other providers. This makes OVHcloud a great provider to use if you run very storage-intensive applications.
Following are details of the testing set-up, design and methodology, along with results and observations from this analysis.
Server Specs and Selection Methodology
Bare metal servers are the main focus of this analysis. All servers were deployed with a current release of Ubuntu (20.04 or higher, if offered). Storage was set up in various configurations to understand what performance looks like under unsafe (RAID 0) and safe (RAID1 or RAID 10) configurations.
The servers were broken up into two groups; one group offered a total of 64 CPU threads while the other group offered between 72 and 80 CPU threads. AWS EC2 VMs were included to provide some perspective on raw performance. All servers were provisioned with the vendor-provided storage configurations unless there was no preset configured. In that case, at least two storage volumes were provisioned. NVMe was selected if available, otherwise SSDs were used. The servers selected for this engagement are listed in the table.