AI leaders call for deep learning skills – how can workplace learning keep pace?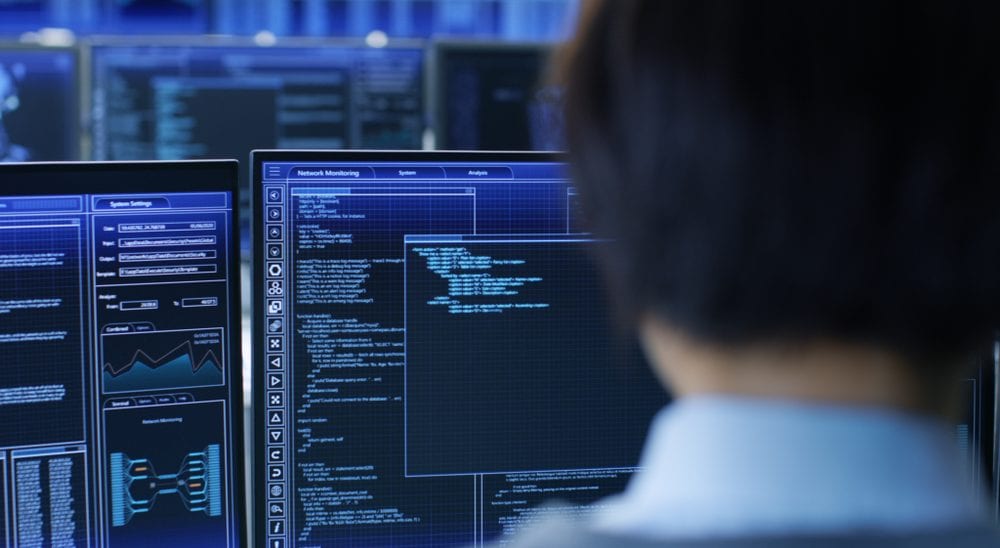 In today's contribution, Agata Nowakowska, Area Vice President EMEA at Skillsoft reveals the desperate need for upskilling the workforce with deep learning skills.
According to a PwC's 'Responsible AI report', UK GDP will be up to 10.3% higher in 2030 as a result of artificial intelligence (AI) – the equivalent of an additional £232bn, making it one of the biggest commercial opportunities in today's fast-changing economy. The report also found that AI could increase labour productivity up to 14.3% by 2030.
Simply put, AI is transformational; consumers are already using AI interfaces in their daily lives including Siri or Alexa, to help them navigate their car journey or play a particular song. However, the potential of using AI to drastically alter and improve the way we work has the most promise. The impact of AI is already being seen in the workplace. From behavioural analytics platforms that help cybersecurity teams spot attacks faster to those using AI to automate software development, the business landscape is changing fast. Organisations need to invest in building the skillsets of their workforce, developing a culture of continuous learning and applying fresh thinking to help employees navigate the next wave of digital transformation.
A cry from AI leaders
---
Clearly, there is a lot of work to be done – a recent study found that 83% of IT leaders involved in organisations' AI initiatives are concerned that a lack of deep learning skills is impacting their ability to compete, while almost half of respondents (49%) found that the need for specialist skills is presenting a "major barrier" for AI projects.
To be truly successful in this exciting new era, organisations looking to adopt AI and leverage the technology to eliminate routine tasks, cut costs and transform how their businesses operate will need to prepare their workforces in open and transparent ways. Preparing the workforce means going far beyond simply providing learning resources – business leaders need to focus on developing a real and tangible change in organisational culture to help employees embrace new AI-based roles.
---
---
Similarly, AI has a pivotal role to play in the design and delivery of learning and development strategies. They are two sides of the same coin – building the breadth of new skills to take advantage of the AI revolution will itself require AI-powered technologies. There are several emerging trends in this area:
Using AI Insights to predict learning needs
---
To improve employee engagement, organisations can use digital AI-based technologies such as intelligent learning management platforms to predict and aid the learning needs of employees and find skills gaps in the organisation. In turn, this provides insight for personalised learning journeys, tailored for each individual employee. Content suggestions can be tailored, based on employees' current roles, their interests, what skills they want to develop to gain a promotion or move internally to other positions where there are skills gaps within the organisation.
Multi-modal eLearning
---
Tailored eLearning platforms that use multi-modal learning to recognise learner preferences can improve employee engagement with AI skills development. For example, individual users that prefer watching video content instead of reading articles and papers can find further videos being suggested for potential learning content. Recognising individual behaviours will support employee learning behaviour and encourage them to continue, especially if they enjoy what they're doing. Constant learning and development is particularly important for organisations now managing multiple generations in the workplace and goes some way towards developing a culture of continuous learning in the workforce.
Looking within for deep learning and AI skills
---
To address changing roles, learning and development in the workplace needs to adapt to address these hard to fill roles such as data scientists. The digital skills gap is well reported. Hiring to close this gap is not an effective strategy. Instead, organisations should look to reskill from within their organisation so their employees are able to learn and understand key AI and deep learning skills to take their organisation to the next level.
AI will quickly become embedded in the fabric of learning and development across the economy. The modern workforce must be extremely adaptable and we need to ensure learning is at the centre of these changes. The most successful organisations embrace adaptability by creating a culture of skills development and inspiring their employees to continuously learn. Business leaders need to work proactively to help their teams stay on the cutting edge, minimising talent gaps by building, extending and expanding the skills of their current team.
Technology by its very nature is a complex and constantly evolving subject and AI is at the very pinnacle of complexity. Organisations who invest in a future enabled and enriched by AI will be well placed to approach the future as an opportunity rather than a risk.
---