Conversational commerce, or the intersection between messaging and shopping, is growing. Over the years it has silently embedded itself into some of our most used services in such a way that we'd be forgiven for not noticing it.
People the world over are using messaging apps, and not just to chat with friends. Now, users are connecting with brands, shopping, streaming content and accessing a whole host of APIs and applications, through what was once a simple service for sending and receiving messages.
With hundreds of millions of monthly users, affordable data costs and cheaper devices, brands have sought to capitalise on the upward trajectory of messaging apps which, in early 2015, surpassed social networks for global monthly users.
Size, retention and usage rates are all key to this shift. In all areas, messaging apps boast higher numbers than their social network counterparts.
According to Business Insider, the combined user base of the top four messaging apps (Whatsapp, WeChat, Viber and Facebook Messenger) is larger than that of the top four social media platforms (Facebook, Instagram, Twitter, and LinkedIn).
People and businesses exchange messages on Facebook over 10 billion times per month, with 83% of those consumers doing so to learn about a product or service, 76% looking for support, and 75% to make a purchase.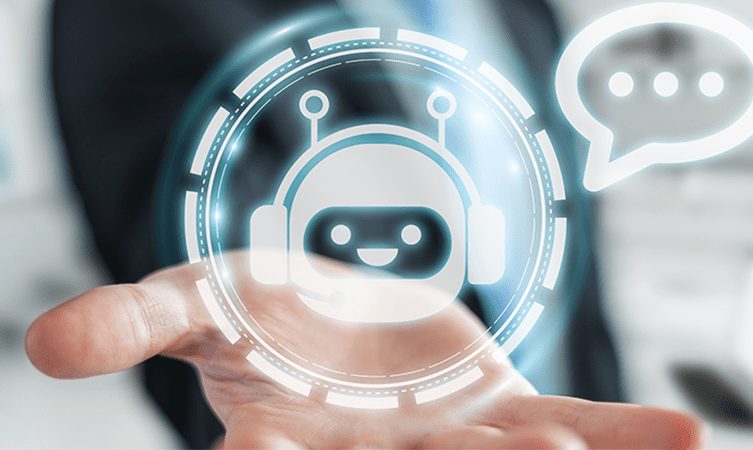 To gain industry-leading insight into conversational commerce, Top Business Tech spoke with Alan Ranger, VP of Global Market Development at LivePerson, the global commerce and AI software company.
---
Q: First off, could you please give us some background on LivePerson. When was it started, and why?
A: LivePerson was founded in 1995. Our CEO, Rob LoCascio, invented webchat, and we've been innovating brand-to-consumer interactions ever since. LivePerson went public in 2000 (NASDAQ), and Rob is one of the longest-serving technology founder CEOs.
Our mission is to make life easier by transforming how people communicate with brands. In 2015 we introduced messaging, giving brands a way to interact with consumers in the channels they prefer. We were one of the first providers to make this possible at scale. In 2018, we innovated again, making AI and automation a fundamental part of delivering messaging at scale.


Why is it important for businesses to use chat and messaging on their websites? Is the convenience of messaging creating a noticeable shift in consumer preference?
Consumers' communication preferences have changed dramatically in the past decade. With the advent of mobile devices, the popularity of messaging, persistent connections, and advancements in conversational AI and chatbots, the old process for hunting for information on the web or through 800 numbers has transformed into one where we can simply type on our phone or speak to a device, and get what we want.
Consumers are now less willing to wait on hold for a call agent, navigate an interactive voice response system, email an inquiry and wait for a response, or attend to webchat windows. What consumers really want is a way to ask their questions and get an answer via a communication platform they prefer. They want to be able to ask follow up questions as they occur to them and have more natural conversations.


---
---

Conversational commerce gives consumers a way to ask questions, purchase products and services, and get help through their favorite messaging app or voice assistant.
Businesses are now beginning to feel the demand from their consumers to deliver. As consumer behaviour has evolved, companies need to give customers what they want at any time, through any communication channel. Brands that do not start this shift now risk losing customers, relevance, and credibility in today's digital landscape.


What technology does LivePerson use to create smart conversational agents?
Conversational AI, our expertise, is the use of artificial intelligence to understand, analyse, and carry out conversations. One of the key foundations for Conversational AI is the ability to recognise the intent of a consumer. LivePerson leverages our historical database of millions of conversations to train AI for strong intent recognition in each industry we target.
While AI is at the center of our strategy, we still fundamentally believe that it's humans who will propel the future, by having dynamic control over its use. Maven, our proprietary AI, is designed to continuously learn from the brands' contact center agents or frontline sales staff who have knowledge of their customer bases and can now help build automated conversations and manage bots.
In what we call "the tango," humans and AI work together to provide the best experiences. Maven is our continuously-learning AI that orchestrates human and bot conversations to ensure the best outcomes. Think of it as the brain inside LivePerson's conversational commerce platform, making the best decisions on when to use bots and human beings. Put simply, Maven:
Determines what a consumer's intent is by looking at their stated desires, historical context, personalised info, and combining it all with best-of-breed AI and machine learning tactics.

Routes conversations to the best chatbot or human agent that can best resolve it, based on intent, context, and predictive attributes.

Analyses active conversations with "Maven Assist", to recommend or execute the next optimal action for human agents to take based on a brand's unique guidelines and policies.

Uses machine learning to expand its capabilities and improve routing and recommendations over time.

Improves agent efficiency (enabling agents to handle a greater volume of conversations), creates a highly personalised customer experience and increases customer satisfaction with faster, more accurate replies.
Our suite of Conversational AI services also includes Conversation Builder which allows non-technical workers to design high-quality automated conversations in just one day, and LiveIntent, which is our real-time intent detection tool that helps brands identify, analyze, and take action on customer intents instantly. LiveEngage® is our enterprise-class platform that powers continuous connections between brands and their consumers.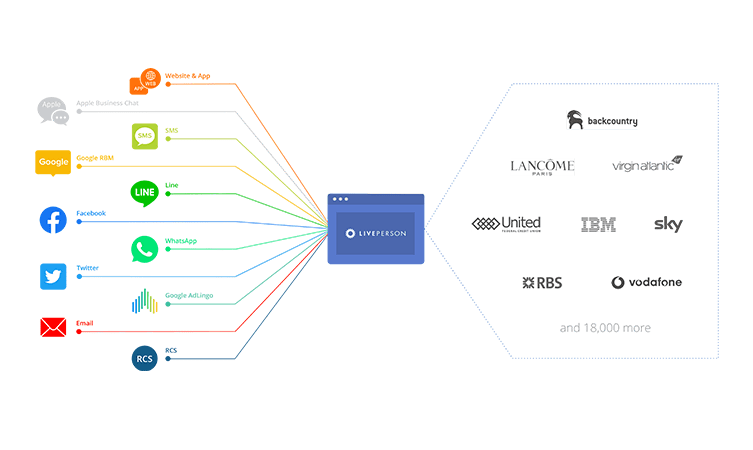 What has been your biggest challenge in the adoption of chatbots for businesses and consumers? Is personalisation a problem if it is not done correctly?
Early chatbots — those of yesteryear — used for brand-consumer interactions sometimes provided frustrating experiences, which led to a lack of trust in them. However, through our strength in conversational design, we've put in place smarter and more efficient bots that are providing much better experiences for customers.
According to our most recent survey results, a full 96% of Americans "agreed" or "strongly agreed" with the statement, "I'm more likely to do business with a company that interacts with me in a personalised way (i.e., knows information about me from previous transactions)."


What platforms does LivePerson work on?
LiveEngage is an "omni-messaging" conversational commerce platform to support Apple Business Chat, Facebook Messenger, Google RCS, LINE, WhatsApp, in-app, and web messaging. This uniquely positions us to drive the convergence of customer care, sales, and marketing.


How big are the opportunities for businesses?
The opportunities provided by this next digital era are massive:
There are over 4 billion users of SMS, 1.5 billion users of WhatsApp, and 1.2 billion users of Facebook Messenger.

There are 265 billion phone calls to contact centers each year, at a cost of $1.3 trillion.

The U.S. is already behind countries like China, where there are 800+ million WeChat users and 31% use it to make purchases. That's around 250 million, the same number of total adults in the U.S.
Conversational Commerce is a win-win-win scenario for consumers, brands and customer service agents.
For consumers, they get their time back. They buy things and get help on their own time, using the messaging applications and in-home assistants they love.
For agents, they can handle multiple conversations and will deal with fewer angry customers. Our technology opens doors for them, helping them learn new skills to become bot managers and conversational AI designers. These are totally new jobs, and they're the best fit for these positions.
For brands, customers using LivePerson's conversational commerce solutions have seen 20% increases in customer satisfaction and 20% increases in online sales conversions. Customers using our solutions have seen agent productivity more than double in their contact centers, and a 50% decrease in attrition rates.

---

Alan Ranger is VP of Global Market Development at LivePerson.
The global software and AI company says that its mission is to make life easier by transforming how people communicate with brands. More than 18,000 businesses, including HSBC, Orange, GM Financial, and The Home Depot, use LivePerson's services to reduce costs, increase lifetime value, and create meaningful connections with consumers.