Data is invaluable but businesses need a responsible steward and the right skills to handle it.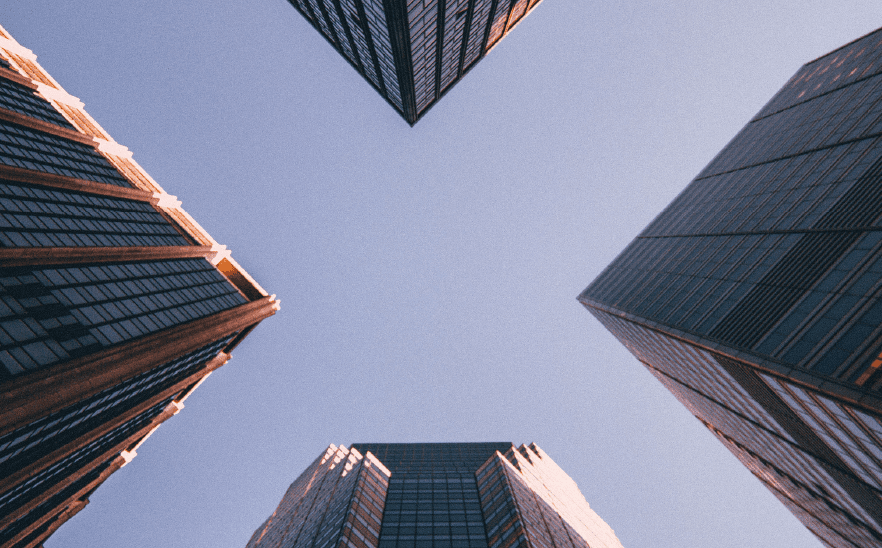 Today's businesses deal with a huge amount of data, but who is ultimately responsible for it? And are you equipped to handle it appropriately? Speaking at a discovery hearing for the ongoing lawsuit over the mishandling of user information stemming from the Cambridge Analytica scandal, two experienced Facebook engineers admitted they did not know.
They told the court that the company doesn't keep track of all a user's personal data. When pressed about exactly what information Facebook stores, and where it's located, Engineering Director Eugene Zarashaw replied that there is unlikely to be a single person who would know. "It would take a significant team effort to even be able to answer that question," he said.
Whilst such a lack of oversight and accountability is shocking – especially given Facebook's remit of billions of digital footprints – it isn't surprising. This dearth of knowledge when it comes to data management is common across many businesses – recent research found that one in five (21%) senior executives in financial institutions in the UK don't know where data is held. This is especially concerning when considering that – similar to the Facebook example – these are organizations that handle a large volume of sensitive personal data on a daily basis.
DATA POWERING THE BUSINESS WORLD
Data is proliferating at an unprecedented rate. Data access, management, and analysis have therefore swiftly become critical issues for businesses of any size.
Companies obtain their data from a myriad of sources, such as internal systems, digital platforms, wearable devices driven by technologies like the Internet of Things (IoT), artificial intelligence (AI), and other emerging innovations. Whenever customers, or employees, interact with search engines, social media, or apps, they produce a phenomenal amount of data. However it's rarely the case that there is a person internally who is responsible for overseeing this influx of data, or a clear strategy in place to deal with it. This needs to change, and fast.
Data presents businesses with an array of opportunities, including valuable customer data and insights to enhance propositions – 94% of senior finance executives agree that using data effectively is central to successful business. But it can also expose weaknesses in employee skillsets and IT infrastructures, highlighting areas where investment is needed to ensure data is properly stored and protected, as well as legally and ethically used.
Many organizations still lack the sufficient expertise and tools to extract business intelligence from their data. Whilst there are solutions to help manage volume – such as shifting data to cloud providers – it's essential that your staff are data literate and the appropriate people have the understanding and clarity about where data is, what's held, and how it's used. 
STEWARDSHIP, STRATEGY, AND SKILLS
The concept of a Chief Data Officer barely existed a decade ago, but the role is now fundamental to a successful business. It's the cornerstone to adopting a data-guided business model that's fit for the digital future.
The Chief Data Officer can set the strategy but will still require data expertise – a highly coveted skill – throughout an organization.
Unfortunately, as the demand for data expertise grows, so too does the gap between the number of people with these skills and the growing number of roles to fill. This is now recognised as a national issue in the UK, with the government last year publishing a paper, Quantifying the UK Data Skills Gap, as it seeks to ensure that businesses across all sectors can access the data-literate employees they need. The government's research highlighted that almost half of businesses recruiting for roles requiring data skills have struggled to do so over the last two years. This is a problem that the business world, alongside the government, must unite to solve.
There are a number of things organizations can do to improve their chances of a positive outcome when recruiting for data roles. They must first understand what skills are needed and be clear about the role profile – this is something a Chief Data Officer can shape as part of the strategy. It's also advisable to break out of comfortable, traditional places to recruit, diversifying the talent pool to widen out the available supply of skills.
As well as hiring externally, businesses looking to become more data literate shouldn't forget to equip existing employees with data skills and data management tools. Upskilling your workforce can be an untapped goldmine – invest in knowledge and the latest technology to support your people. Traditional training courses are one option, but specialist data literacy organizations and EdTech platforms that provide live and on-demand lessons in how to use, understand and extract value from data are better ones.
Collaboration is also key to building the data workforce of the future. Some organizations, such as not-for-profits, will find it harder to access and retain data expertise. It's incumbent on others to help them, where they can.
The positive and open use of data can unlock a better future for the business world. But it's crucial that organizations adopt a clear strategy, with defined roles and an emphasis on embedding the right skills and tools throughout the workforce. It's easy to be appalled by the quote from Facebook's Eugene Zarashaw, but can you honestly say you know exactly what information is stored and where, in your organization?