What Does Customer Service Look Like In 2021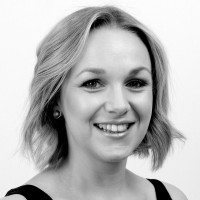 by Sara Evans
It is safe to say that the events of 2020 have forced a transformation like no other on the customer service industry. It is even more remarkable and perhaps a cause for celebration; that with no warning and limited resources, customer service organisations have adapted, re-evaluated and transformed themselves to demonstrate that successful interaction is possible even during a pandemic.
"It is not the strongest of the species that survive, nor the most intelligent that survives. It is the one that is the most adaptable to change." Charles Darwin
So what does customer service look like in 2021? There is no doubt that customer service has changed beyond all recognition this year and this has brought about a long-lasting impact on both customers and the brands they have a relationship with. So, what keys elements do we need to be mindful of in 2021 in order to continue delivering great customer service…
What Is Customer Experience?
Providing great customer service is vital in any competitive industry, but with your audience now being marketed to from every direction, providing a customer experience (CX) is what will make you stand out from the rest.
'59% of consumers place more emphasis on their customer experience'.
Customer experience is the way in which your customers perceive how you treat them. Their perceptions have a huge impact on their buying behaviour, which then builds memories and feelings which ultimately drive loyalty to your brand. However, in order for your customers to want to buy from you, you need to know and fully understand them. It is this knowledge which will enable you to deliver personalised experiences across their customer journey.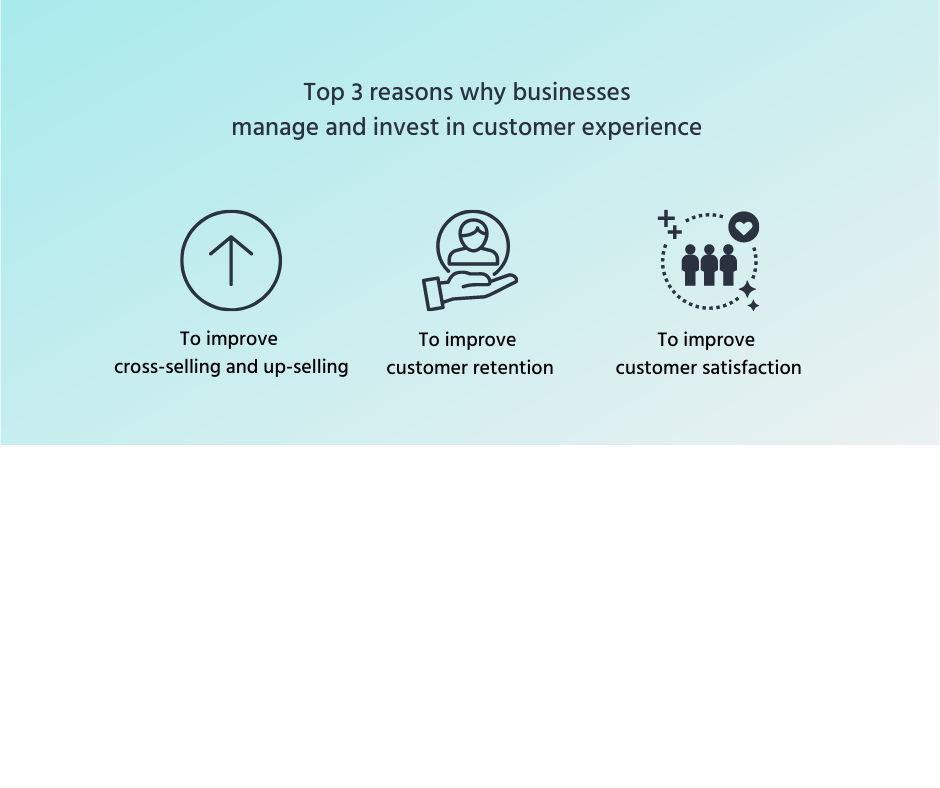 To gain an in depth understanding of your customers, you need to collect customer data that provides valuable insights quickly and precisely. By improving customer experience, it has been proven to increase retention, satisfaction and most importantly revenue.
Digital Transformation Is Here
To Stay
After the initial upheaval last year, most businesses have adapted to working remotely. Businesses have now put into place the processes and technology to deliver the same level of service and support to their customers from remote locations.
It is no surprise that with the success of remote working, 82% of office workers would prefer to continue working remotely, post Covid-19. Additionally, 73% of executives say working remotely has been a success. We can safely say that an element of working from home (WFH) is here to stay. The benefits that WFH provides to its workforce in terms of; flexibility in their schedule, no commuting costs and a better work/life balance are added to the potential cost-savings of a business, downsizing on office space and in-office perks.
Whilst some businesses implemented temporary measures to form a quick fix, a long-term solution to enable remote working is now essential.
The Increase In Remote Support Technology
Now that homes have become office spaces the ability to obtain face-to-face support is declining; however, this doesn't mean the need for support is in decline. Customers are still demanding accessible and informative support, therefore in 2021 it is vital you provide a way for customers to receive this service from afar.
Investing in remote support technology to enable agents to navigate through the changing customer service landscape will continue to be crucial. Examples of these are; live chat software, video consultation, SMS service line, customer service apps etc.
Through 2021 we will see an increase in the use of remote technology, not only for customer service, but also in the contact centre industry for agent monitoring. Managers need to be able to see and analysis performance metrics as well as fulfilling the need to track employee activity.
Changing Customer Attitudes Means More Digital Commerce
With most retail businesses being temporarily forced to close their brick-and-mortar stores throughout 2020, consumers have moved to shopping online. Historically, the over 65-year-olds were the least likely to shop online, yet this demographic are now the most at risk. This group of shoppers, many of whom had little or no experience of online shopping, provided an influx of questions directed at customer service departments.
With the roll out of the vaccine and an eventual increase in consumer confidence, retail footfall will in time, return to the high street. However, there is now a new generation of consumers who have become comfortable with shopping online from the comfort of their own homes, so a large proportion of online shopping will continue. As a result, customer service teams will need to be prepared to respond in this online world for good.
Consumers who would have traditionally asked their questions in-store or called the customer service line are now more comfortable clicking on a chat-bot or finding out information via an FAQ article. A recent survey showed that live chat continues to grow in use and is now the second most popular way a consumer reaches out to solve their problem.
Customers Are More Than Just Transactions
According to a survey by Forbes, during Covid-19, customers place significant value on empathetic customer service attributes whilst purchasing goods/services. To achieve this, businesses are turning to the Artificial Intelligence and automation to support the task of providing great customer service, particularly on a larger digital scale.
In 2021, customer experience will be more important than ever, and although things will hopefully return to 'normal' in the coming months, consumers will still be shopping online and therefore the role of customer service agents will remain a challenging, yet important one.
Additionally, through this year we can expect a continued and increased amount of customer service enquiries. In a time which is undoubtedly stressful for many, it is important to deliver a high level of service with empathy and humanity, which also demonstrates that an organisation has embraced the changes the past year has brought and that the customer needs are fully understood.
Final thoughts…
As we begin 2021, it is clear that customer service will continue to play a vital role within an organisation; having the right technology and processes in place will support a workforce with any challenges that lay ahead. When looking for the right technology, ensure that is allows for collaboration between employees and brings all your important customer data together in one place to help your team deliver the exceptional, personalised customer experience your consumers are looking for.