Welcome back to this week's Scaleup Spotlight as we speak with Jack Underwood, CEO of the software company, Circuit.
Hi Jack, can you tell me about the inception of Circuit?
2020 saw a significant increase in e-commerce, and as our recent survey findings show, 85% of those who shop online will continue to shop with a similar or higher frequency online over the next 12 months. E-commerce is a trend that's here to stay. However, a third of customers experience delivery issues, and as demand increases for delivery, it is key for the industry to work at its optimum.
Circuit is a software company focusing on fixing the last-mile delivery experience for drivers, couriers and retailers. Circuit Route Planner, the first product we developed in 2017, is an app for delivery drivers, enabling them to save time, on average one hour per day, by planning the best routes for multiple stops and delivering as fast as possible. Our second product, Circuit for Teams, allows businesses to improve their delivery operations by managing multiple drivers, capturing proof of delivery and sending recipient notifications.
What is it that gives Circuit its competitive edge?
Circuit focuses on user experience, and this is what makes us distinctive. Due to the repetitive manner in which our app is used (for example, a driver may plan up to 80 consecutive stops, which require constant retyping in the app), every component matters when constructing the best UX possible. Because of this, we work closely with drivers to ensure we have the most accurate insight into their work dynamics and the issues that they are facing so that we know how to construct the most useful product for them.
Circuit also develops multiple last-mile delivery applications for different stakeholders simultaneously – rather than one to fix the whole ecosystem, as opposed to one area.
What is your biggest success to date?
After just four years, Circuit has bootstrapped to US$10mn ARR. This is our biggest success to date and shows that high growth businesses can be built without the need for traditional VC.
On the product itself, we've also been rated 4.6/5 on iOS, 4.8/5 on Capterra and 4.75 out of 5 by 30,000 users on Google Play, where we are the most used planning app!
How has Circuit handled the increased demands that have risen in the wake of COVID-19?
As mentioned prior, online retail grew significantly due to the pandemic, which led to the simultaneous rapid growth of delivery services. With an increased need to transport goods from clothes and food to DIY materials to medical devices, demand soared for both delivery drivers and Circuit's delivery solutions.
We saw our Circuit for Teams product grow exponentially, raising $180,000 between March – April 2020. This allowed us to better our product as we saw how it worked with more users and enabled us to develop insights as to what was working and what required improvement.
How does the future look for consumers?
Consumers will have a faster, cheaper and more reliable delivery experience than ever before. One day, shipping will become the default for the majority of products. Dynamically allocated deliveries mean that the larger courier companies of today will increasingly outsource the last mile part of their delivery operations to platforms that can offer the same level of service for a lower price.
READ MORE:
About Jack Underwood
CEO of Circuit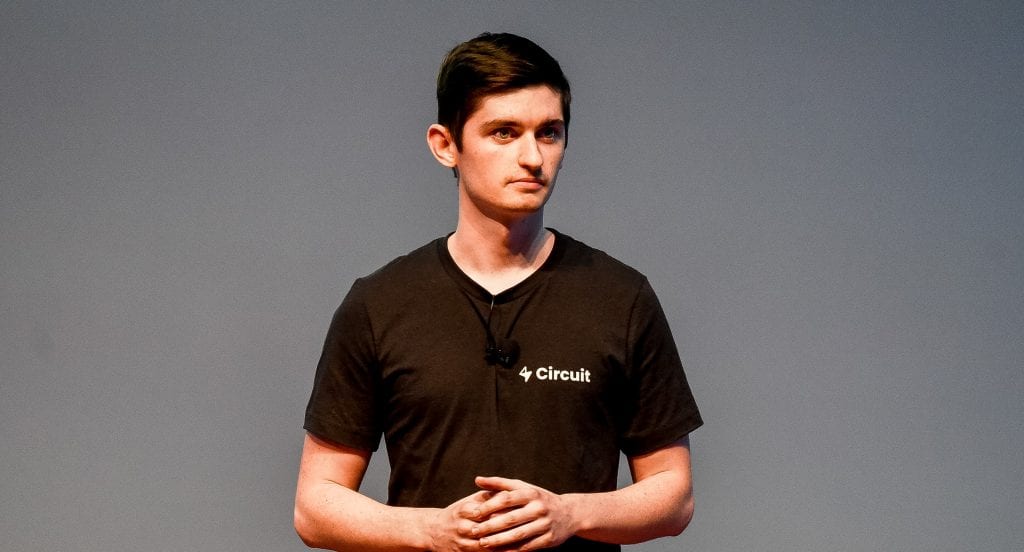 Jack Underwood is the co-founder and CEO of Circuit; a software company focused on fixing delivery. Over the last decade, Jack has been on a mission – using his fresh perspective and passion for good design – to improve app user experiences. The creation of Circuit Route Planner in 2017 was just the beginning, and since then, Jack has continued to expand Circuit's remit. In 2019, the Circuit for Teams app was launched, allowing businesses to enable deliveries and manage multiple drivers. Today, Circuit has an ARR of $10mn and has helped make over 200M deliveries worldwide.
For more news from Top Business Tech, don't forget to subscribe to our daily bulletin!