How Connected Kerb is disrupting the residential sector

We caught up with Isabel James, Head of Residential at Connected Kerb, who detailed how the EV charging point provider transforms old and new properties to meet the growing demand for EVs.
Electric vehicle (EV) sales have been breaking previous records every year for the last five years (IEA 2017, 2018a, 2019, 2020). According to IEA, in 2020, electric car registrations shot up by 41%, despite a 16% downturn in car sales during the outbreak of the coronavirus pandemic. This took the number of electric cars on the road today to 10 million worldwide. This demand shows no sign of slowing down. One organization meeting this demand head-on is Connected Kerb, which has been deploying its EV charging point infrastructure across the country and disrupting the EV industry with its passive infrastructure. We caught up with the Head of Residential at Connected Kerb, Isabel James, who discusses the company's success in the residential sector.
James has been in the EV industry for five years, having worked for Char.gy and Pod Point, and today heads up the residential team at Connected Kerb. "I just fell in love with Connected Kerb's products and the meaning behind them," says James. She adds that the business is currently in a very exciting position, as Connected Kerb focuses on relationships and infrastructure over the industry standard of a 3-year hardware sale. "We want to create smart infrastructure for our customers which delivers more than EV charging capabilities, 'more bang for your buck' as I say to my customers. This includes the ability to integrate IoT sensors or fast fibre, for example, where possible." James believes that this market disruption is a chance to show customers how EV charging solutions can add value for all types of developers or property managers. For this reason, it is perhaps unsurprising that Connected Kerb swept up several awards last year, including Evies' award for "Best On-Street Charging & Best New Product or Service"; 2020 Cambridge Wireless award for "Most Innovative Startup of the Year"; and Schneider Electric's award for the "Net Zero Homes Programme." In addition to these accolades, James adds that the company has made strides in the last year in the residential sector. "Residential wasn't here a year ago, so the customers that we're now engaged with — some of the largest developers such as Barratt Developments Plc, Berkeley Group, Retirement Villages, along with many more— who love our product and what we do. So given how far we have come in a year, I think you will see huge waves from us in this sector moving forward."
Providing a scalable, cost-effective solution
James likes to split Connected Kerb's solutions into two groups. One group is the modular design, made up of products that all sit on the same base infrastructure: node box, power ducting, power cables and a charging point, and a non-modular group, which developers can use for individual new build homes. "I would describe the modular design as an Ikea-esque model; as long as you have that base infrastructure, you can then change the top socket, making it both scalable and flexible. This is key for developers in deploying a solution.
James explains that there aren't many options, for example, for a tenant who lives in a large apartment block with parking in the basement. "We can support managing agents in putting a scalable deployment in place that doesn't break the bank for them or their residents while also increasing the property's value. Additionally, EV development can attract new residents, as there will come the point in the market where if a resident is presented with one property that is EV ready, and one that is not, the resident will opt for the future-proofed one."
Building from this, it is important that EV charging points are deployed in a resident's property, as it is not only convenient and cost-effective for residents, but commercially viable for property managers and developers. "Your car sits still for 95% of its life, which is a shocking statistic to most people given how expensive cars are," James explains. This is primetime for charging, providing another reason why homes must have EV charging stations so that residents can come home, charge their car, and continue with their evenings. "This 30-second process is the most convenient way forward as property managers can then offer smart tariffs for overnight charging. Additionally, there's less requirement for a huge power upgrade into those sites because you're using a lower rated charger along with having load balancing capabilities. In addition to the convenience, there are loads of unique points that make home charging the most desirable option, and this is a benefit that is available to those who do own internal combustion engines vehicles."
According to James, EVs will ultimately become the standard. "All new build homes with a driveway will need an EV charging point installed, so why shouldn't that be the same for existing residential properties. We're striving for equality through accessibility by supporting managing agents to provide the infrastructure so that residents have an EV charging point that is accessible for when they make the change to electric."
Consistent consultancy
James emphasizes that there needs to be a higher level of consultancy available to managing agents as there is not enough information available to them. "We try really hard to support them. A managing agent wants a solution that works well, is reliable, hassle and stress-free, and is commercially viable to ensure ROI." She adds that installing a charging point can increase a property's value from between 1% and 3%, which is a statistic that often influences property managers in deciding whether to deploy a solution. "This is a 'no-brainer' for new builds. For retrofits, however, the developer has already handed the property over to the managing agents, so we support them with discovering private funding options, and how best we can support them, be it via maintenance of the points, and deploying a tariff to cover that, or simply by providing a thorough education of how the system works to understand the ROI timeline."
James notes that Connected Kerb is transparent on its time frames regarding return on investment. "Transparency is the most important thing in the residential sector, as we are the experts, but the best way to get our infrastructure out there is by creating more experts. You can only achieve this by being fully transparent and providing a full education." Connected Kerb's team looks at the needs of the property and its residents and the finances available before deploying an end-to-end bespoke solution, ensuring that each solution is tailored to suit the needs of each property.
Funding options
Connected Kerb offers an infrastructure solution for businesses that strives to be cost-effective to install and built to last. This allows organizations access to long-term and cost-effective EV charging as they learn about users' behavior and charging habits, and how to leverage smart technologies such as IoT sensors and 5G.
The Office for Zero-Emission Vehicles (OZEV) is a team working across the UK government to support the transition of zero-emission vehicles (ZEVs). It has three types of grants to support organizations in uptaking EV charging points. Another option to reduce costs is the government's super deduction tax. From 1 April 2021 until 31 March 2023, companies investing in qualifying new plant and machinery assets will be able to claim a 130% super-deduction capital allowance on qualifying plant and machinery investments, and a 50% first-year allowance for qualifying special rate assets. The super-deduction will allow companies to cut their tax bill by up to 25p for every £1 they invest, ensuring the UK capital allowances regime is amongst the world's most competitive. There is also a home charging scheme for on-plot deployments. In 2022, the government is extending this to support managing agents. "It's going to be a very exciting time for property agents in gaining further support to put EV points on their properties." Lastly, Connected Kerb can offer funding, leasing, financing and profit/revenue share options to support an organization in making EVs as convenient as possible, also enabling a business to leverage expertise to gain reliable ROI and revenue generation analysis to discover the financing option that works.
Ensuring excellent customer service
Connected Kerb places customer satisfaction at the heart of its operations, even long after installing a charging point. "We're doing something that is genuinely very good, be it for people, for the environment, and for the product itself. We ensure that this is the same when we work with clients. We work on the mantra 'be nice, be nice, be nice' as customers mustn't feel neglected. It happens too often where a customer buys something; they get all the attention in the world during the sales process. But as soon as a seller has installed it, they don't hear from the seller again. We want to get away from this and build on our relationships with our customers, supporting them long after installation." Connected Kerb also provides demos on-site and runs competitions for residents to win EVs for a month or access discounts on EV subscriptions. "We try to include something extra to make things a little bit more fun for the residents."
James emphasizes that when it comes to finding an ideal client, "we will work with absolutely everyone because charging needs to be ubiquitous." James references Connected Kerb's work in Lambeth: "Lambeth wasn't about putting charging points into really high-end estates because they could be the highest adopters; It was about ensuring that everyone has accessibility as everyone is going to need charging points. There is no perfect customer. Everyone has requirements, and we will support anyone and everyone how best we can."
This culture of good extends across the whole company and includes all employees. James notes that she "would not want to work anywhere else." Having worked with both larger and smaller companies in the market, she feels that Connected Kerb shares her ambitions and supports her passions outside of work. "I play football, and Connected Kerb is sponsoring my football team. Connected Kerb really supports employees."
Looking ahead
When asked how the EV market would change in the coming years, James laughed, "I'm going to need a bigger team." The next decade will see a drastic shift in Britons' personal mobility, and housing developers are responsible for driving this change. In its Energy Research economic study, Aurora predicts that the number of cars on the road in Great Britain will grow to 17 million by 2024.
James forecasts that EVs will become as commonplace as ICE vehicles around 2037-2040. "In the next ten years, the used car market will become saturated with earlier model EVs as early adopters look to upgrade their vehicles, making EVs more affordable and thus more attractive." However, she also believes that the inconveniences of driving ICE vehicles, such as ULEZ charges, congestion fees, and the need to travel to a petrol station, will also eventually persuade drivers to transition to EV.
As the world continues to see an uptick in EV adoption, she urges ICE vehicle drivers to try EV, even if it is not a logistical or financially viable option to change yet. "Our partners do monthly schemes, which make it more affordable. I would definitely recommend that everyone tries it just once, even just a test drive." She goes on: "With all new build homes having an EV charger built in, this transition will be eased," James adds that in certain cities such as London, the average mileage for a driver is 30 miles. This means that drivers will only need to charge their cars once or twice a week instead of each day.
As James looks to the coming year, her personal goal is to work with the top 10 developers in the UK to deploy Connected Kerb's infrastructure and be their preferred supplier. "For Connected Kerb itself, the demand for EV infrastructure is huge, and with a product so scalable, and a team so ambitious, nothing is stopping us from meeting this demand."
About Isabel James, Head of Residential at Connected Kerb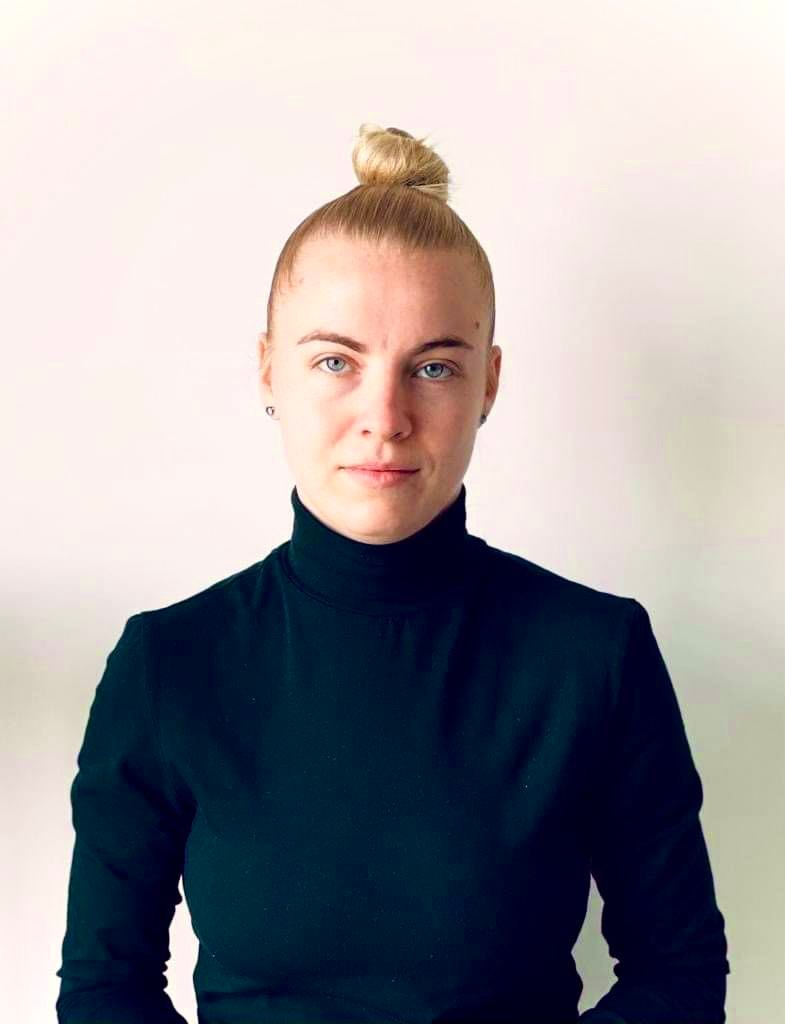 Isabel has worked in the EV industry for the last six years, mainly in the build environment sector, working alongside an endless list of developers, managing agents and contractors.
Isabel joined Connected Kerb as Head of Residential for new and existing developments. Isabel's key focus at Connected Kerb is to develop lasting relationships with customers and support the growth of "EV-Ready" homes across the UK.
Isabel is a keen footballer outside of the EV world and has played for the last 20 years at competitive levels. She currently plays for Hounslow Women FC who compete in the third-highest tier in the UK.
READ MORE:
Connected Kerb are one of the UK's leading charging point providers, delivering future-proof, cost-effective and sustainable EV charging solutions for the public sector, developers, fleets, workplaces, car parks and other organizations to help accelerate the transition to EVs for all. Its unique solution combines power and data at the kerb to deliver user-friendly and reliable charging and provide the foundation for connected cities and communities.
For more information please visit Developer EV Charging – Make your development EV ready now (connectedkerb.com) or contact the Connected Kerb team here Form (hsforms.com)
For more news from Top Business Tech, don't forget to subscribe to our daily bulletin!