The Lithuanian unicorn challenging the likes of Depop and Facebook Marketplace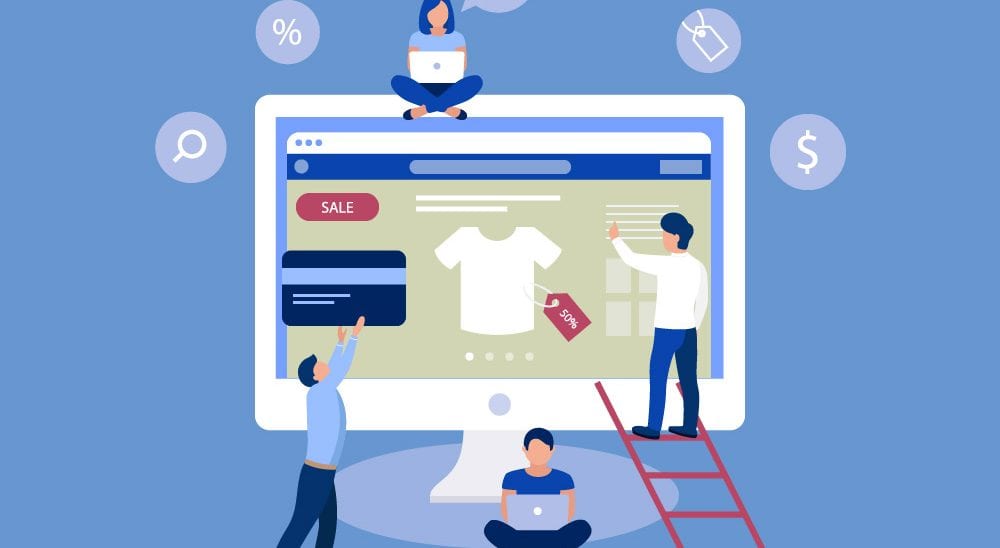 Lithuania's first and only unicorn, Vinted, has had an increase in valuation to US$4.5bn. Top Business Tech takes a closer look at the online marketplace.
In a time where the circular economy is saturated with companies such as Amazon, the Facebook Marketplace, Etsy and Depop, it is perhaps surprising to discover new marketplaces breaking into the space. Today, it was announced that Lithuanian online marketplace, Vinted has raised US$303mn in its series F fundraising round, bringing its current valuation to a whopping $4.5bn.
Accelerating past unicorn status
This is a considerable jump in valuation for the secondhand clothing marketplace, which first achieved its unicorn status as it reached $1bn back in 2019. The latest funding round was led by previous backers Accel, Burda Principal Investments, Insight Partners, Lightspeed Venture Partners, and Sprints Capital, as well as welcoming new investor EQT Growth. EQT Growth Partner Carolina Brochado sat on the board for this fundraising round and had this to say: "Vinted is transforming the second-hand fashion market across Europe through their customer-centric approach and extraordinary execution."
"Vinted is the perfect example of EQT Growth's strategy of backing fast-growing European tech champions that tap into several macro trends, such as the increasing consumer demand for sustainability and continued penetration of online channels within fashion. We're immensely proud and excited to be supporting Thomas and the Vinted team, and we cannot wait to work together to further unlock the market for circular fashion."
Pandemic impact
The early months of the pandemic had a drastic impact on the retail industry, and Vinted was no accepted as the company was also brought to a standstill for two months. Vinted CEO Thomas Plantenga affirmed that "the last 18 months have been challenging."
Despite this, e-commerce saw a boom over the last year, according to the LambdaTest report, which was released last week. It found that the COVID-19 pandemic accelerated a greater adoption of e-commerce by shoppers, with a 233% increase in those going online to do most of their shopping. Given this exponential increase in e-commerce during the pandemic, it is fair to assume that this has had an impact on both Vinted's valuation and its user-base, which now serves 45mn across 13 markets in France, Germany, Belgium, Spain, Italy, the Netherlands, Austria, Poland, Czech Republic, Lithuania, Luxembourg, UK and the US.
Competitive edge
One USP that Vinted markets is that it does not charge listing fees for its users but instead takes a buyer protection rate. Plantenga has also emphasised that restricting the marketplace offerings to fashion and small homeware products was a strategic one. By focussing on secondhand fashion, the marketplace can support the growing need for sustainability within the retail industry.
Plantenga said: "We are contributing to a seismic shift in the second-hand fashion market, enabling more sustainable, socially responsible shopping habits. Our platform offers a great, easy-to-use product and helps people experience the benefits of second-hand trade."
READ MORE:
Looking Ahead
Following this series F funding round, Vinted intends to continue to grow its team. In the last 12 months alone the team has grown by 700 people, marking a 75% increase. In addition to this, Vinted will expand its Belin office for its engineering and product teams.
Plantenga said: "We want to replicate the success we've built in our existing European markets in new geographies and will continue investing not only to improve our product, but also to ensure we continue to have a positive impact. We are delighted to be welcoming EQT Growth as our new investor and are grateful to our existing backers. We believe today's milestone is a vote of confidence in our commitment to the circular economy and our relentless effort to build a business that encourages more people to buy and sell second-hand."
For more news from Top Business Tech, don't forget to subscribe to our daily bulletin!