Musk says Tesla will launch a "Tesla Bot" in 2022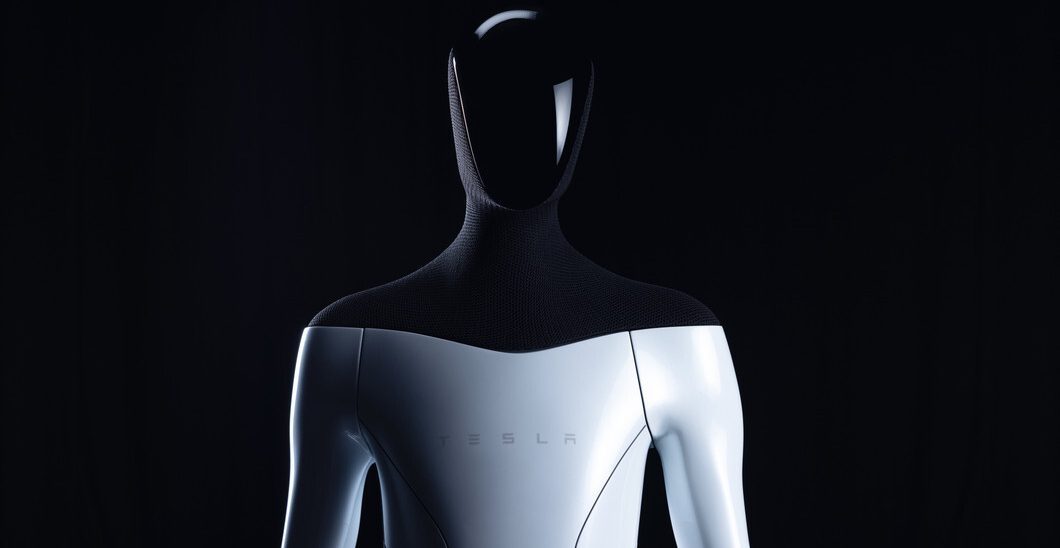 Tesla's CEO, Elon Musk, has announced that the electric car creator will "probably" launch a "Tesla Bot" prototype in 2022.
Tesla's CEO Elon Musk has announced that it will launch a prototype robot next year. The "Tesla Bot" will conduct dangerous or monotonous, and unpopular tasks. Musk spoke at Tesla's AI Day event and explained that the robot stands at 5 foot 8 inches, and weighs 125 pounds. It will have the ability to carry out a range of tasks such as attacking bolts to cars or collecting groceries. In addition, Musk shared that the finalised prototype will have a screen for a face.
"It's intended to be friendly, of course, and navigate a world built for humans," said Musk. "We're setting it such that at a mechanical and physical level, you can run away from it and most likely overpower it." He emphasised that the creation of this robot would have "profound implications for the economy" by tackling the labour shortage.
Musks description of the robot was somewhat ominous, as he described it as not only "friendly" but easy to "run away from" as it will total a speed of five miles per hour. Musk intends that the "Tesla Bot" be priced commercially and accessible to the general public.
He said: "Basically, if you think about what we're doing right now with cars, Tesla is arguably the world's biggest robotics company because our cars are like semi-sentient robots on wheels.
"With the Full Self-Driving computer and Dojo and all the neural nets recognising the world, understanding how to navigate through the world, it kind of makes sense to put that on to a humanoid form."
A human dressed as a humanoid robot was presented at AI Day 2021.
Advertising for talent
According to a tweet from Musk, the key aim of AI Day 2021 was "convincing the best AI talent to join Tesla is the sole goal." A Job posting on the electric vehicle manufacturer's site called for "mechanical, electrical, controls and software engineers to help us leverage our AI expertise beyond our vehicle fleet." successful applicants will "Develop the next generation of automation, including a general-purpose, bi-pedal, humanoid robot capable of performing tasks that are unsafe, repetitive or boring,"
Can we really expect a robot in 2022?
The "Tesla Bot" has already been the subject of scepticism as those in attendance at the event watched a human dressed as a robot dance in a way that mimicked a robot with limited joint movement. Fans and critics alike are also sceptical of its launch date of 2022, after Musk previously announced that Tesla's Cybertruck would be delayed back in July. Musk, however, was confident in the robots release.
Tesla announced that it would delay the release of its Cybertruck back in July.
READ MORE:
Scrutiny over safety
This news follows hot on the heels of the announcement that US safety regulators have opened an investigation into Tesla's driver assistant system after some cars had crashed into police cars and fire trucks. This has also sparked two US senators to call on the Federal Trade Commission to investigate Tesla's self-driving system further.
For more news from Top Business Tech, don't forget to subscribe to our daily bulletin!