Unified Communications as a Service (UCaaS) for medium and large enterprises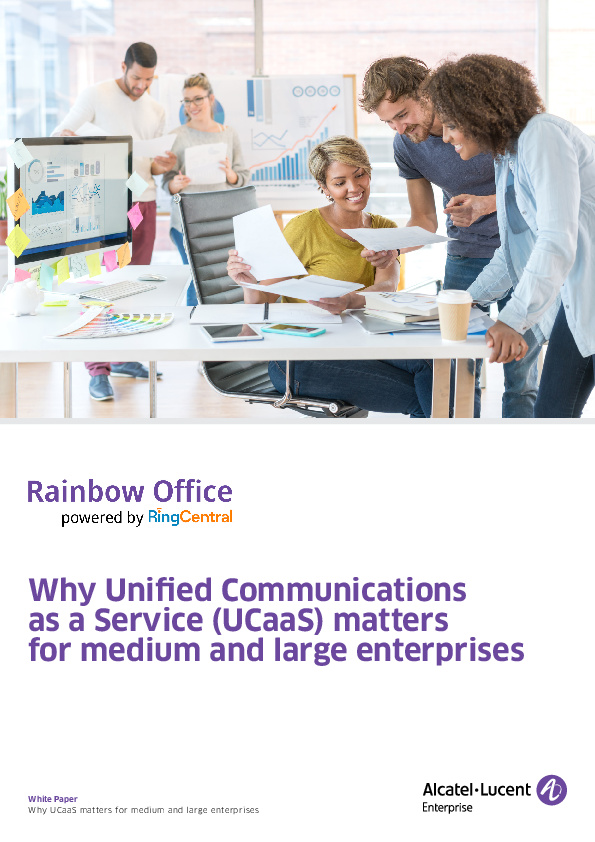 65% of employees say that the pandemic and remote working have made them rethink work's role in their lives, emphasizing the importance of a meaningful work/life balance.
The way we work has changed. Remote working has accelerated, forcing enterprises to define a strategy for the best way to transition towards remote-first working.
This increasing demand for remote or hybrid now means that 91% of organizations now support a remote model. However, despite the overwhelming success, keeping employee engagement in a permanently hybrid world comes with several challenges, which have been highlighted by IT and business leaders.
In this whitepaper, discover how UCaaS can help solve:
• Managing remote workers to ensure they stay productive and motivated
• Overcoming employee isolation and frustration
• Ensuring all employees have access to teamwork and collaboration tools that enable efficient workflow and customer engagement.
Download the report to discover how to invest in and accelerate your digital transformation in a way that includes employee experience to improve productivity and the maximum return on investment from your staff.