DrayTek Product Introduction – New Wi-Fi 6 Solution for Business – VigorAP 960C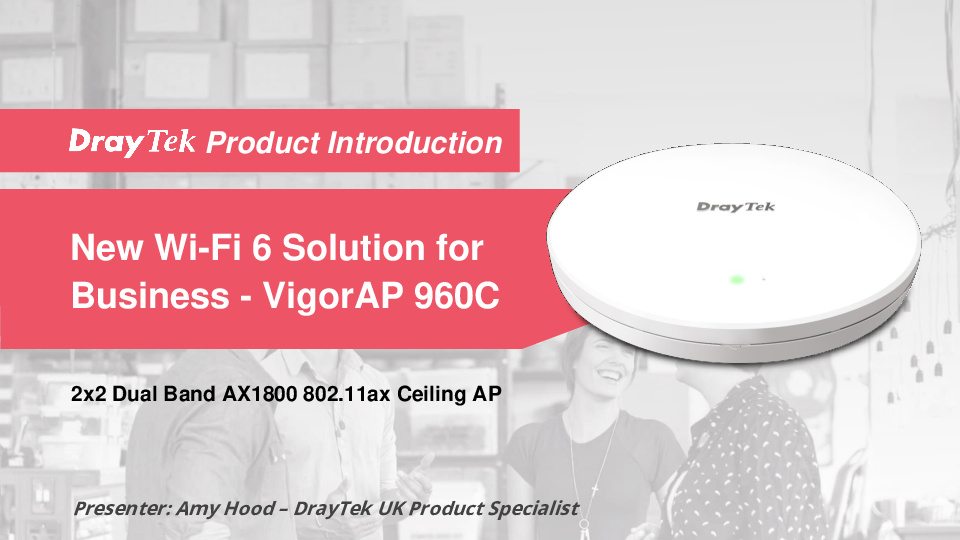 Wi-Fi 6 is the latest wireless standard; it can do more than just boost speeds for single users, busy and client-dense environments benefit significantly.
It brings both speed improvements and more efficient resource sharing, resulting in greater overall performance, for more users, lower latency and less pauses in connectivity.
To achieve this, Wi-Fi 6 or 802.11ax brings in several advanced new techologies and features, including some that have already been used to great effect in 4G and LTE networks, enhancing speeds while many users download content at the same time.
The new Wi-Fi 6 Solution for Business by DrayTek offers 2×2 Dual Band 802.11ax Ceiling Access Point. Up to 1.2 Gbps in 5GHz band and 600Mbps in 2.4GHz
Download the product sheet to learn more.