Blockchain NFT artwork made in Space by an AI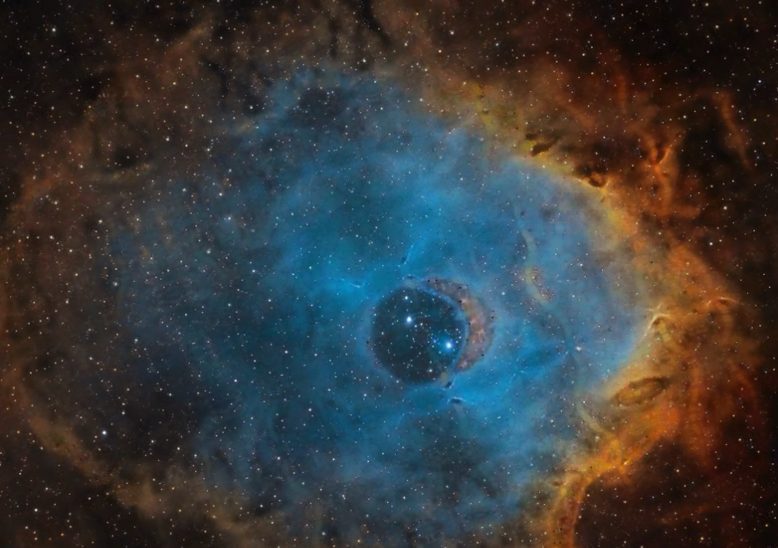 We look at the way award-winning artist Cecilie Waagner Falkenstrøm and the tech team at ARTificial Mind are advancing the next era of digital art with the first-ever artificial intelligence (AI) artwork created in space to be used as NFTs.
NFT and Blockchain art has become a popular subject as the future of digital art leans towards this marketplace. The idea that AI technology, developed by ARTificial Mind, could be used to create a commentary piece on the future of these industries is fascinating and the website for the artwork named 'Celestium' offers the chance to become involved in the piece and receive some of these tokens.
The artwork questions the capitalistic dynamics of space exploration as it scrutinizes questions about decentralization and sustainability: How might human actions in space be able to transform the quality of life of all of humanity, instead of serving as more wealth for the few? Can access to space and all its resources be decentralized?
These questions are being asked by the artist and creator of Celestium, Cecilie Waagner Falkenstrøm, as she attempts to create the latest genre of art. The piece is created by an AI and blockchain hybrid system that operates from space, as it orbits the Earth aboard NASA's part of the International Space Station (ISS).  The unique space tokens and space images made through this can be collected by all humans on Earth from February 1st to February 15th, 2022, by interacting directly with the space-based artwork on its website.
The artwork is part of a global STEAM initiative and a groundbreaking, immutable data storage, edge processing demonstration currently running aboard the International Space Station (ISS). This is being led by stealth start-up Lonestar, open-source leader Canonical, and leading space mission integrator Redwire Corporation, a leader in space infrastructure for the next generation space economy.
The AI takes data from cosmic radiation experienced aboard the ISS orbiting Earth at 17,500 mph and uses its algorithm to create thousands of space artworks. Drawing upon images from NASA's deep space photographs.
Upon entering the web platform, you will be confronted with an interactive canvas of 1000 by 1000 pixels where you are invited to contribute your singular pixel to a collaborative image that will be sent into space to the International Space Station in March 2022. As a reward for your contribution, you will receive a Celestium token, generated from space radiation harvested by the system on the ISS and this fungible token can then be exchanged to acquire an asteroid that orbits our solar system, in the form of non-fungible tokens (NFTs).
You view each of the near-earth asteroids, numbering over 600,000, as they are rendered within the platforms Asteroid Database, along with an accompanying visualization generated by the AI. Along with any exchange, you will also be allocated a piece of space debris equivalent to the amount that would be produced in the asteroids harvesting to raise awareness of the shared responsibility of the sustainable disposal of generated waste products in space.
Thanks to Canonical's Ubuntu Core, Celestium could run in a system with tight computing resources all while ensuring immutability and containment alongside its complex AI software compatibility. In addition to this, thanks to its minimal image size it was possible to use a satellite link with limited bandwidth to transport the artwork.
"Something new is being made in space," comments Falkenstrøm, whose interactive artworks using AI technology have earned her international acclaim. The method used to take art and mix it with NFT and Blockchain could show what the future of the Art industry is and how it interacts with technology.
Read More:
"Thanks to NASA and CASIS, the International Space Station is truly an incredible test bed for new technologies and now also a home for the creation of digital art." Falkenstrøm praises the collaborators on this project. The tech art not-for-profit MindFuture Foundation have helped launch the project, along with nonprofit partners including the Arch Mission Foundation and the Angiogenesis Foundation that now have their immutable data stored successfully on the ISS as a result of this landmark collaboration. 
Click here to discover more of our podcasts
For more news from Top Business Tech, don't forget to subscribe to our daily bulletin!