Scaleup Spotlight: GoodCloud, cloud storage for good

This week's Scaleup Spotlight features an exclusive interview with CEO and Co-founder of GoodCloud, Russell Marriott, who details the scaleup's role in its drive for 'tech for good.'
Hi Russell. Could you tell us a little bit more about GoodCloud?
GoodCloud.uk is all about making media and document management easy and intuitive. Store and share your artwork, documents, audio, video and imagery no matter where you are and have them available to share instantly with the people you wish to collaborate with.
With subscriptions starting at £9.99 per month for 250GB of storage, the first month is free, and no credit card is required to sign up). We are the first cloud storage service that provides all-inclusive perks such as file rewind, time-controlled access, plus unlimited users and admins makes GoodCloud significantly less expensive than its competitors such as Dropbox and Thirdlight. GoodCloud provides an alternative to ineffective solutions through its visually attractive, easy-to-use service, allowing users to manage and share essential marketing and business-related assets without trawling through layers of directories.
What else makes GoodCloud different from other cloud providers?
GoodCloud believes in 'Tech for Good,' hence our tagline Cloud Storage For Good. GoodCloud's founders identified the need for an inexpensive online service for creating and managing digital assets, such as images, audio, video and documents, especially for the +5 million charities, social enterprises, and small businesses.
This is why GoodCloud has just three 'all inclusive' subscription levels, where features that are extra with other providers such as additional admins, file rewind, time and person controlled collections, and many more come as standard with GoodCloud. Also, far from being a faceless online multinational tech organisation, we play an active part in the community with charity workshops. More importantly, the GoodCloud Foundation aims to donate 25% of GoodCloud's profits to the community through grants and free services. So if you have a subscription, you are kindly giving back to the local community and those that need your help!
What was your last major milestone?
Our last major milestone was launching the product the users wanted, and this came after extensive research and focus groups. Our work and users' trust came to fruition when we were placed in the 'Top 50 SAAS (Software as a Service) startup companies in the UK' by TechRound. We are also following this up by pivoting quickly to our users' needs and future aspirations, such as larger storage capacity and integrations with other apps, such as Slack and Monday.com coming shortly, ensuring we grow and offer both quality and quantity!
How has GoodCloud faired during the the outbreak of COVID-19
It was tough launching in the COVID era, but we have always been seen as a cloud-based service – especially for workers, volunteers and geographically dispersed family members. This enabled us to target our users faster and easier, as they could see the benefits of our unique offering more clearly due to their needs. We are now responding to the future by scaling up quicker worldwide and with more features sooner than expected through another fundraising round.
How do you see your industry changing in the future?
Here at GoodCloud.UK, we see the Cloud Storage and file management sector hopefully becoming more bespoke, less faceless, more involved with their users' communities, and more along the lines of what we aim to achieve.
READ MORE:
ABOUT RUSSELL MARRIOTT
CEO and Co-founder of GoodCloud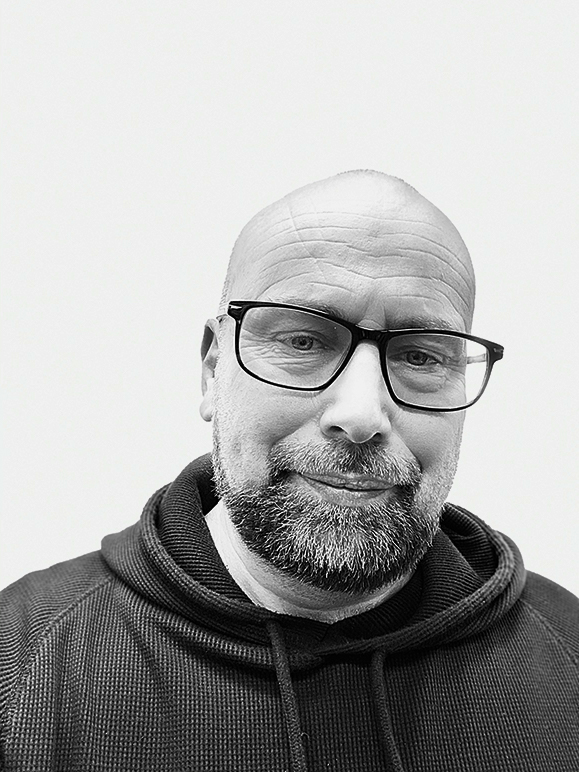 Russell has worked in the charity sector for over 30 years, working his way up from the role of fundraiser to becoming Director of Fundraising and Communications for several charities across the UK and beyond. During this time, he raised more than £750mn.
Throughout his working life in the third sector, Russell was constantly frustrated by the difficulties in managing digital materials and collaborating on events with colleagues and volunteers in different offices. It was these experiences that led him to co-found GoodCloud.
For more news from Top Business Tech, don't forget to subscribe to our daily bulletin!