Telstra bolsters senior leadership team across EMEA with new appointments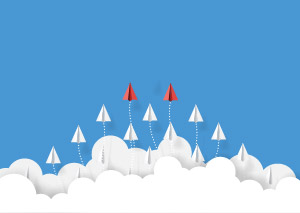 Telstra appoints Rob Robinson and Gagun Gahir to spearhead growth across the business.
Telstra, a leading telecommunications and technology company, has appointed two senior executives to new leadership roles as it strengthens its offering across the EMEA region. As a key market for Telstra's international business, the appointments will help drive growth across EMEA.
Rob Robinson has been appointed Head of Telstra Purple for EMEA and will oversee the entire local business, including sales and delivery. Robinson was previously the Head of the Security Domain at Telstra Purple. He led a team to deliver innovative market-leading security solutions to protect organisations and help improve business outcomes.
Gagun Gahir has been engaged to lead Telstra Enterprise's Sales across the Continental Europe region. Formerly, Gagun led Telstra's Voice Business in EMEA and the Americas, where she worked closely with customers to ensure strategic value in sales and product implementation. She led transformative sales across the regions and collaborated with internal and external stakeholders across the Wholesale and Carrier Voice arena. In her new role, she will be responsible for managing the entire Enterprise Sales team across France and the DACH, Benelux and Nordic regions.
Gagun is a champion for diversity and inclusion and represents Telstra regularly at industry panel debates on this matter in her function as Head of Diversity and Inclusion, International.
The two Telstra veterans have more than 30 years of collective experience in the technology sector and will play a pivotal role in leading Telstra's EMEA operations moving forward.
Rob Robinson said: "It is a privilege to be able to lead a talented team, all of whom are experts in their respective fields. Being part of the Telstra Purple team gives us the ability to offer a far greater range of services to our customers in the EMEA region and focus on delivering solutions to meet customer requirements and desired outcomes. We have always been about combining people, purpose, and technology to achieve truly excellent results and goals. I am looking forward to stepping into my new role, which will begin to shape a new chapter for Telstra Purple in EMEA and help the company and our customers with their onward growth."
Gagun Gahir said: "One of Telstra's greatest strengths is our international network and our ability to serve European customers who are looking to connect to APAC and other corners of the globe. I'm excited to embark on this new role and bring Telstra's innovative, pioneering solutions to the market."
These new appointments will help steer Telstra's growth as the company looks to further expand its offering in the EMEA region.
READ MORE:
About Telstra and Telstra Purple
Telstra is a leading telecommunications and technology company with a proudly Australian heritage and a longstanding, growing international business.
It operates in over 20 countries outside of Australia, providing services to thousands of business, government, carrier and OTT customers. Telstra Enterprise is a division of Telstra that provides data and IP networks and network application services, such as managed networks, unified communications, cloud, industry solutions and integrated services. Telstra Purple, our new professional and managed services business in Australia, Asia and the UK, brings together people and innovative solutions to define and deliver a clear vision of our customers' transformation journey, network foundation, and the protection they need to thrive.
Telstra's global network includes more than 26 cable systems spanning over 400,000 kilometres, with access to multiple cable landing stations and more than 2,000 points of presence around the world. Our subsea cable network is the largest in the Asia Pacific, with access to the most lit capacity in Asia and from the region to Australia, the US, and Europe.
For more news from Top Business Tech, don't forget to subscribe to our daily bulletin!