Secure remote working: five key questions you must ask your video meetings provider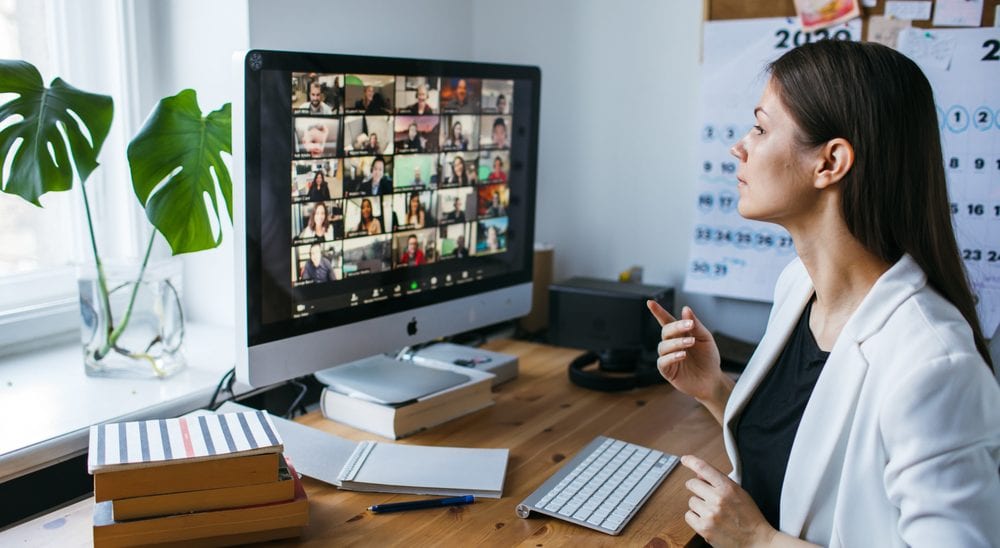 Video conferencing has been a hot topic recently due to covid-19, but how secure are these platforms? William MacDonald, Chief Technology Officer & Co-founder of StarLeaf, tells us what to look out for.
The switch to working from home has changed our lives in a number of ways. The daily commute is now measured in seconds rather than minutes, and our work outfit has shifted from smart casual to casual. But being away from colleagues creates challenges for communication, collaboration and the feeling of community, which is why organisations of all sizes are using video meetings to overcome these hurdles.
But as the use of video meetings has grown, so have concerns about the security of the solutions in use. I believe that video conferencing should replicate the office environment as much as possible, and just as you'd want your emails and face-to-face conversations at work to be private, you should rightly expect the same of video calls at home. Whether it's a healthcare or financial organisation using video meetings with their service users, or internal communications between offices, your data is important, and private.
This is why at StarLeaf, we put security at the core of our product. We know that customers value data privacy and a secure connection. If you're looking for a video conferencing provider for your business, here are five questions you should ask to see if security is the foundation of their service too.
1. Is the meeting securely encrypted?
It's important that meeting data is encrypted, both in transit and at rest, using the latest approved cryptographic methods. This not only includes media streams from video calls, but also recordings and instant messages shared between participants. But security should extend to before the meeting begins. Check that meeting IDs are random and only live when the meeting is live to prevent unwelcome guests. All privacy and meeting controls should be simple to allow users with any level of technical expertise to use video calls securely.
2. Who owns and runs the platform and services?
If your video conference provider uses a third party platform, they won't have as much control of their service. Those who manage their own platform end-to-end can mitigate against, identify and respond to risks more quickly and effectively, providing a more secure experience for users.
3. What SLA is available, and is it backed by a guarantee?
Platform ownership also has a knock on effect on service reliability. Most video providers offer 99.9% uptime, without guarantee, which could mean over 8 hours of possible downtime a year. Can you imagine what it would mean for your business if your communications were out all day?
Owning our own platform means StarLeaf can offer an industry leading 99.999% uptime guarantee, which equates to a maximum of 5.5 minutes unplanned downtime in a year. This gives peace of mind to customers that they can rely on us.
4. Will my data be held, and how will it be used?
Data privacy has risen up the agenda in recent years, and people are naturally concerned about where their data is stored and how it is shared. Data protection laws vary greatly between regions, which means that data jurisdiction matters. Can your service provider assure you that your data will remain under your control, and in your territory?
You also need to make sure that your provider is transparent about other ways your data may be used. Check whether your provider shares your data with external organisations – it's important to know who has access to your personal data, and where.
5. What security certification does the provider hold?
In some sectors, complex certification names are used to bamboozle. But in the security arena, they mean that customers can be sure their data is being kept secure. The industry leading security certification is ISO/IEC 27001, and service providers certified to this level have to maintain and abide by a set of very strict policies in order to retain the certification.
This level of certification should give customers confidence that the provider is committed to the highest operational standards for people, processes, suppliers and IT systems, and to transparency in the way they run and secure their solution.
---
Although we expect many things to return to 'normal' when the risks from the coronavirus pandemic recede, we expect people will choose to spend more time working from home than before the crisis. The shorter commute and more comfortable work attire are just two of the many benefits the public are learning about working remotely.
So as the trend of working from home grows, it's important that you have the right tools in place now for your teams to communicate safely and securely. Video conferencing has the potential to allow your business to operate seamlessly, whether you're in the office or living room.
---