How to Give Your Remote Workers Digital Independence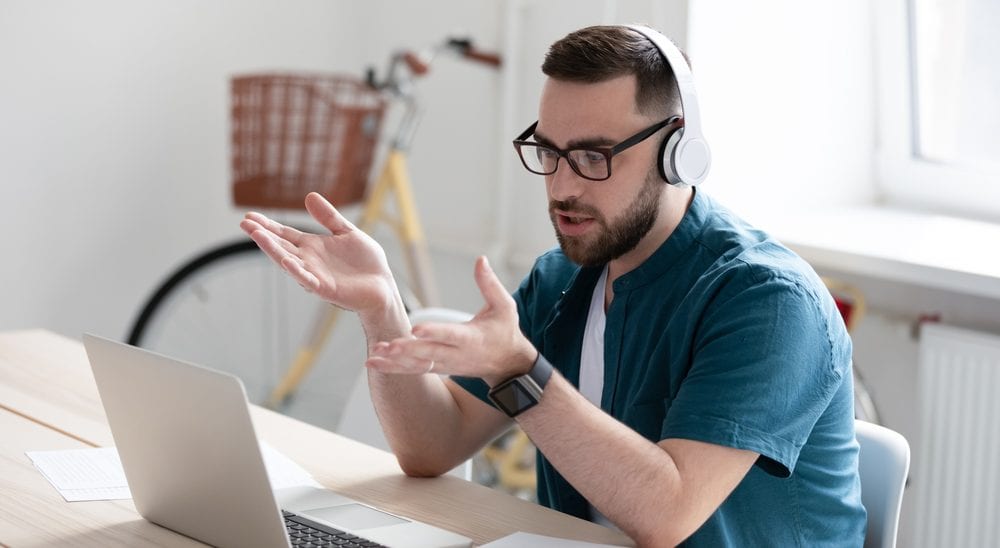 Tim Flower, Global Director of Business Transformation at Nexthink talks to us about empowering your employees digital independence and adapting to the new working world.
Having to adapt to a large-scale remote workforce can generate new challenges across the enterprise. With employees suddenly isolated at home and dependent on digital tools for productivity and collaboration, ensuring a positive experience with IT with as few issues as possible, has never been more important. How can organisations make sure that their workforce feels digitally independent?
With a digitally independent workforce, IT can focus on other things at a time when the pressure has never been greater and everyone is away from the office.
Communication is key
---
Whether it's communicating to remote workers on how to connect to their VPN, offering advice to improve a weak Wi-Fi signal, or sharing best practices for remote working, IT is being asked to do it all, but they don't have the right tools to do the job.
Remote workers can very quickly start to feel left behind by IT, like they're not being heard or receiving necessary support. IT needs to keep the communication lines open with employees, whether to provide direct help, or just to check-in to make sure they are doing fine, and don't need anything.
Meanwhile, IT has a part to play with enabling communication between colleagues. One of the main disadvantages of remote working is the lack of direct communication employees have with their colleagues. Collaboration tools such as MS Teams and Zoom have gained considerable traction as enterprises attempt to scale their remote workforces, and in the case of a tool like MS Teams it can require substantial IT operations support to ensure efficient implementation. Indeed, without the right IT visibility and support, migrating to a new collaboration tool can be more confusing than constructive for employees.
So how can IT improve communication? With monitoring capabilities that provide real-time performance metrics on collaboration tools, IT can proactively respond to users that are being impacted by poor technology performance. For instance, if video conferencing applications are lagging, IT can notify users if they need to upgrade their version or move closer to their WiFi router.
Get employees to keep an eye on, and report, their IT experience proactively
---
By keeping lines of communication open, now is the time to encourage employees to ask for help – don't wait for them to get frustrated or work with a degraded experience!
At a time when more people may be needing to call in for help, create a channel for employees to be able to report their issues, not just ticket filing and help to streamline requests. Highlight issues impacting a majority of people and encourage employees to be more involved with flagging issues if there is a clear place for them to flag specific problems.
---
---
IT should take the opportunity to ask employees for their sentiment about their remote experiences. This can allow them to notify employees of the importance of things like VPN compliance, and communicate key details about remote working strategies, critical corporate announcements or simply check-in to see if they were happy or needed assistance. In addition, these campaigns provide IT with the data needed to provide a real-time employee-centric view of infrastructure and remote worker support.
Promote self-help tools
---
Now, more than ever, IT teams have their hands full trying to manage remote employees. With the right engagement and automation capabilities, IT can offset their workload by establishing an easy-to-use employee self-help system. Automatic device diagnostics can highlight issues such as network misconfiguration, unoptimised device settings and hard disk clean-up. IT should try to resolve issues with 1-click user-assisted remediations whenever possible. Giving employees early notification of issues that may be causing a device slowdown or connectivity problem while providing them with the ability to fix it themselves helps remove the burden from IT and empowers workers.
These facets of giving employees their digital independence to resolve IT issues and work with IT more collaboratively, has never been so important. Besides ensuring that remote staff aren't feeling isolated and left without support, by focusing on these three areas, IT can begin to work more on other critical tasks and enable IT to better support the business at a time when everyone is dispersed.
---