Google has launched a tool to tackle climate change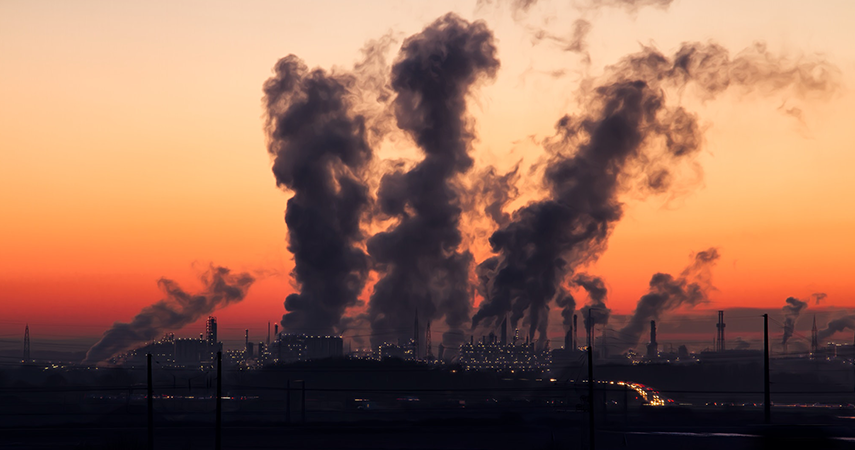 There's a lot of talk surrounding smart cities. The digital transformation of our environment is an inevitable change which, in some places, is happening quicker than we can imagine.
But a smart city is more than just flying vehicles, driverless cars and augmented reality advertising. Forward-thinking cities are eager to embed in cityscapes tools capable of improving the lives of its residents, utilising data and IoT.
Google is behind one such tool, now available in Europe for the first time, which measures emissions and pollution. It aims to tackle one topic garnering much-needed attention – climate change.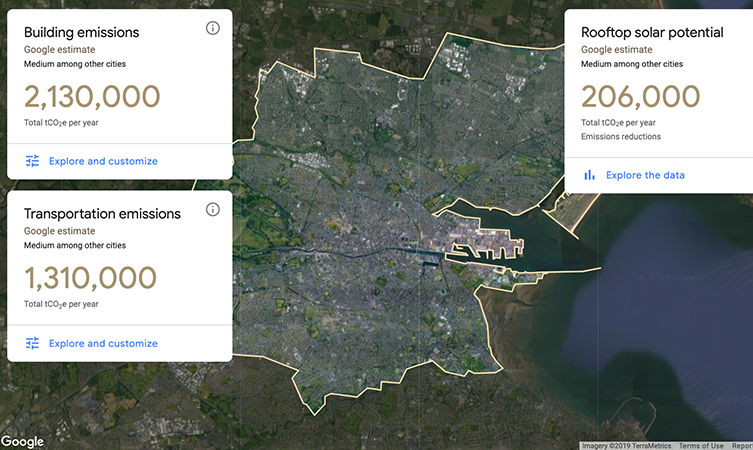 The Environmental Insights Explorer (EIE) draws on Google's existing tech to model data for building, transport and "general" emissions, as well as solar potential.
Data from each category can be used to inform agencies in the public and private sectors in order to develop solutions aimed at reducing harmful pollution or, in the case of solar potential, to recognise an opportunity to harness green energy.


---
---

EIE uses Google data sources to "produce estimates of activity, emissions, and reductions, and makes them freely available," in order to "foster new research into climate uses and solutions for cities globally.
Google EIE claims that "by surfacing environmental information in a robust platform, we serve decision makers and solution providers, and foster new research into climate issues and solutions for cities globally."
After its successful launch in the US, Google will first offer the tool to the cities of Manchester, Birmingham, Coventry, Dublin, Wolverhampton and Copenhagen. It plans to add to that list in the near future, inviting cities to nominate themselves by using an online form.
Amanda Eichel, executive director of GCOM, said: "We believe EIE can serve as a critical first step for city sustainability teams to better assess their current situation and more efficiently track and monitor their progress in meeting their climate protection goals."