Amazon has unveiled two new products, both designed solely with its smart-assistant Alexa in mind.
As the online retailer pushes to get Alexa out of the house and present anywhere a user might be, Amazon has released these two products as part of their "Day 1" program.
A chunky black ring and a pair of unassuming glasses are each outfitted with a microphone and a speaker, acting like any normal Alexa device would, but instead they are wearable.
The ring, named Echo Loop, has a small button, but no interface. The user presses the button to ask a question or give a voice command, raising the device up to their ear to hear the response. Early access users have said that the audio is quiet, but works just as any other Alexa-enabled device would.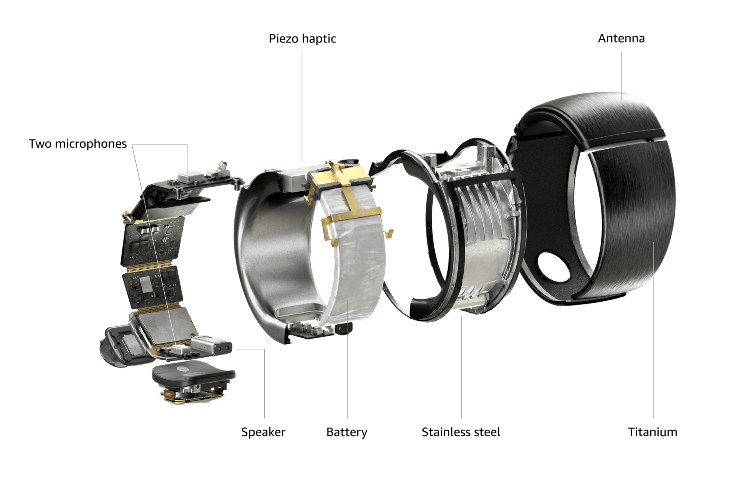 Echo Loop comes in four sizes: small, medium, large and extra-large. The battery is said to last roughly one day with intermittent use, and the device will vibrate when the user receives a notification. It can also be used to accept or reject calls.
Users have commented on its size, saying that there is a noticeable weight to it. But despite this, the Echo Loop might well be the only way to get Alexa on-the-go, unless Amazon decides to launch a smartphone.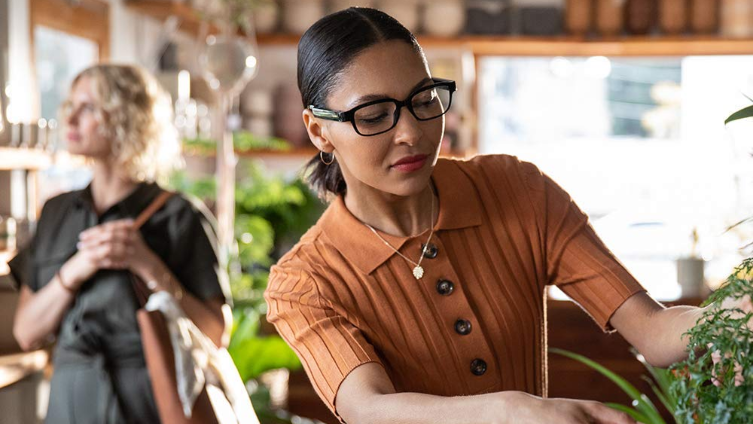 The smart-glasses work in much the same way. Unlike other smart-glasses touted by the likes of Apple and, more recently, Facebook, the Echo Frames contain no AR operability. Instead, they are designed to be just a regular pair of frames, with Alexa conveniently nestled inside the arms.
To use them, the user simply has to say "Alexa", followed by a command. Two speakers, one above each ear, relays audio. They have also included a function which allows users to cycle through notifications by swiping on the temple. Amazon has said that the Echo Frames have a 3-hour audio playback and a standby battery life of 14 days.
Currently, only select customers are able to test out the products, by invite only, in order to provide feedback to Amazon for future refinements.
Costing around $179.99 (£145) each, the Echo Loop and Echo Frames are significantly more expensive than the cheapest Amazon Echo, the Dot, which is priced at $50. But will the portability of both devices endear them to lovers of Amazon's proprietary voice assistant?