Image Credit: James Martin/CNET
Amazon has announced a low-bandwidth, long-distance wireless network designed for low powered devices and a smart pet tracker
At its annual hardware event in Seattle this week, the online retailer announced the new wireless protocol designed to connect Internet of Things (IoT) devices over long range, both inside and outside your home.
"Amazon Sidewalk is a brand new low-bandwidth network that uses the already existing free over-the-air 900 megahertz spectrum," said Dave Limp, Amazon's device chief.
A range of wireless standards are currently used to connect IoT devices. Wi-Fi uses low power consumption and high capacity but coverage is limited. Bluetooth affords high bandwidth but with a short range. Then there is 5G, which is promising, but still some way off full deployment and could be costly.
The 900MHz spectrum Amazon look to use with Sidewalk is used mainly for amateur radio transmissions, meaning it is relatively empty, and has a potential range of between 500 metres to 1 mile.
Limp said: "We think it will be great for keeping track of things, keeping things up to date — but first and foremost, it will extend in the distance at which you can control these kinds of simple, low-cost, easy-to-use devices."


---
---

One of the devices announced to coincide with Sidewalk will make pet lovers happy – a smart dog tag called Ring Fetch.
This low-powered device clips onto your dogs collar, connecting to the Amazon Sidewalk network.
Owners can set a geofence perimeter up to one mile away, and when a dog strays too far from home, the owner is able to track their rogue pet with GPS.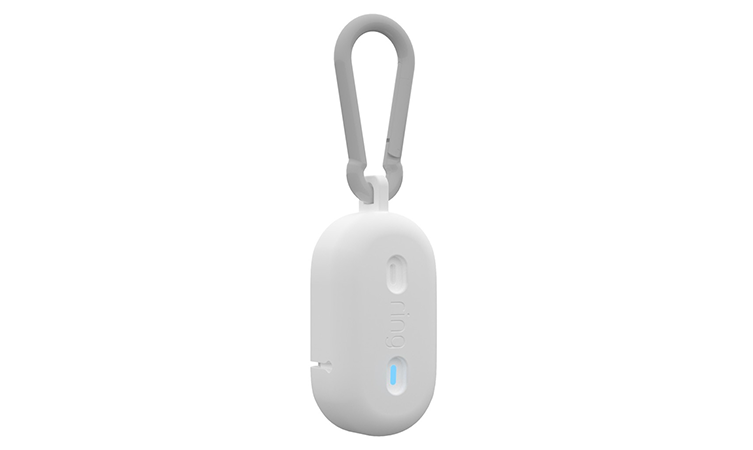 Among other devices tipped for use in this low-powered, long range network are water sprinklers, mailboxes, lightbulbs and doorbells.
As the Amazon push for increased connectivity among its family of devices, the online giant has delivered 700 devices to homes and businesses in Los Angeles in order to begin testing. However, they do admit that the network is in its early stages. It could be some time before we see it scheduled for consumer use.