Forget hailing a cab, why not take an autonomous flying taxi?

As more and more autonomous vehicles enter the market and our city streets become overburdened with road vehicles, the only way to go is up.
On December 17 1903, Wilbur and Orville Wright successfully flew the first powered aircraft. A manned flight had been achieved before, but the Wright brothers are credited with the first controlled, sustained flight, and thus the mantle for first successful aircraft belongs to them.
---
---
In the years following that remarkable event manned flight developed at an incredible rate; from the bi-planes and bombers of the two World Wars to passenger jets and improved aviation standards of the digital age. Flight was no longer a marvel, it was commonplace.
In bygone decades, we have imagined and then made real all kinds of aviation technologies. From science fiction to science fact, space travel to urban flight, our imagination has been the driving force behind aeronautical engineering.
Now, a century on from the first powered aircraft, we're at a point in time where our vision is only held back by the available technology. Commercial flights can be expensive, the technology is ageing, and the aviation industry regularly comes under sustained pressure for their carbon footprint.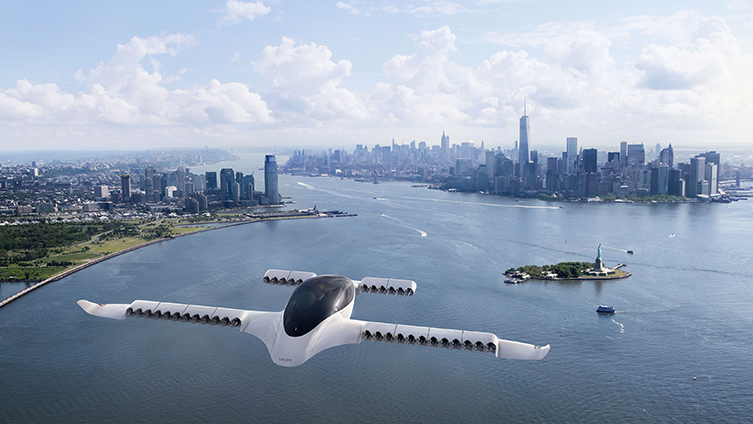 The next step in autonomous mobility
However, one company is pushing the boundaries of available technology and taking the next step in mobility. A Munich-based startup is revolutionising air travel by developing what will be the world's first urban flying taxi.
The Lilium Jet will be a fully autonomous aircraft. At first, they plan to enter service as a piloted aircraft, moving to autonomy in the future. Holding up to five passengers, it takes off and lands vertically, which makes it perfect for navigating tightly packed cityscapes. The company have likened their service to Uber but, instead of hailing cars, you can call for a plane. 
"At the push of a button, passengers will be able to use the Lilium app to locate their nearest landing pad and plan their journey with ease…passengers will enjoy journeys that are comparable in price with a taxi, yet four times faster."
Ride-sharing giant Uber has also announced that they plan to take their first test flight in 2020. Working with Nasa and the US Army, Uber joins a long list of companies developing and testing their own flying vehicles, including Airbus, Rolls-Royce and BlackFly.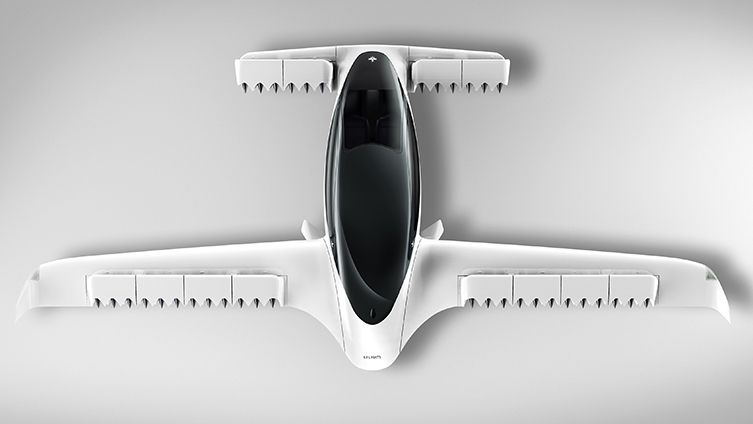 What technology does it use, and where does it fit in a smart city?
As we head into the age of the smart city, autonomous vehicles will certainly proliferate. The bridge between driver and vehicle, or vehicle and environment, will be enabled even further with the advances in 5G.
There is no restriction on what type of vehicle the smart city will enable, and autonomous flying taxis will likely factor in a connected world. Between the infrastructure of the city, the road network, and the air network, our daily commutes will become easier, less congested and cleaner.
We won't be seeing flying taxis whizzing above our heads just yet, but they are closer than we think. After testing their first successful flight recently, they now look to improve and develop on the tech in the coming years.
Matthias Meiner, Co-founder of Lilium, said: "First flights are always crucial, but the lunch of course for us is just a small piece in this whole process. The testing will go on, the refinements, the engineering will continue."
How fast is it?
The Lilium Jet will be able to travel up to 300km in one hour. This not only allows for inner-city travel but city-to-city connections too.
In just half an hour, the Lilium Jet will be able to reach the shores of France from central London, halving the current quickest flight from the capital to France, not to mention skipping the baggage queues and wait times. The potential for crossing international borders raises some questions in border control. This will likely be addressed in the coming years as we get closer to autonomous flying vehicles.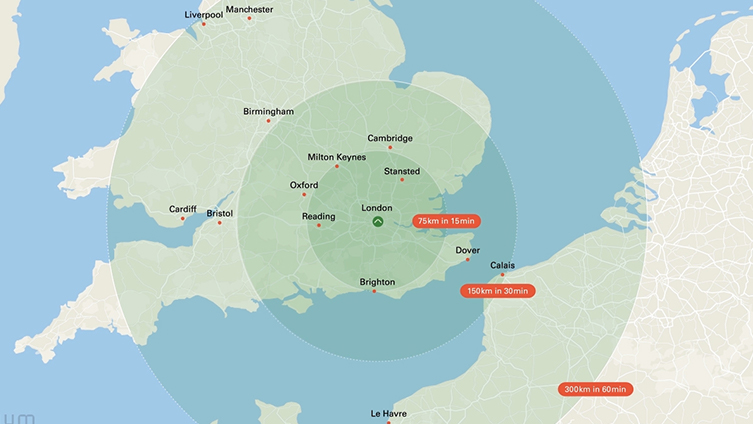 Lilium's future looks green too. In a time where many industry sectors are coming under increased scrutiny for their environmental impact, the Lilium Jet will produce no operating emissions by using its 36 all-electric jet engines.
They aim to start conducting fully-operational routes by 2025, although they will have piloted trial services running in select cities before then.