By Sarah Mills, Sector Director for Network Operators, SSE Enterprise Telecoms
The cancellation of this year's epic European tech event, Mobile World Congress (MWC) in Barcelona, was met with shock from the telecoms and tech community, proving a cancellation nightmare for some companies. Many brands had timed launches for this week, and most ploughed on with their reveals. Had the event gone ahead, we could have expected a tonne more content from journalists and attendees testing out tech for themselves, and attending talks on the future of megatrends like 5G.
At MWC 2020 we would have likely witnessed online hysteria about the latest foldable handset trends as seen from Huawei with the Mate XS and Samsung's Galaxy Z. While the concept of foldable phones from both brands launched in 2019, these handsets have received a CPU upgrade with integrated 5G modems. The foldable functionality feels cyclical, reminiscent of the flip phones of the nineties, but with a noughties update. Global reactions so far have generally been positive, calling the model and its functionality 'sturdy'. It will be interesting to see whether other Silicon Valley or European-based brands follow in the footsteps of these Asian pioneers.
Another cyclical trend would have been the 'future of 5G'. The topic was a huge focus of MWC 2019 – featuring demos from the likes of Intel – and we would certainly have heard the next instalment in brands' progress and innovations around the technology.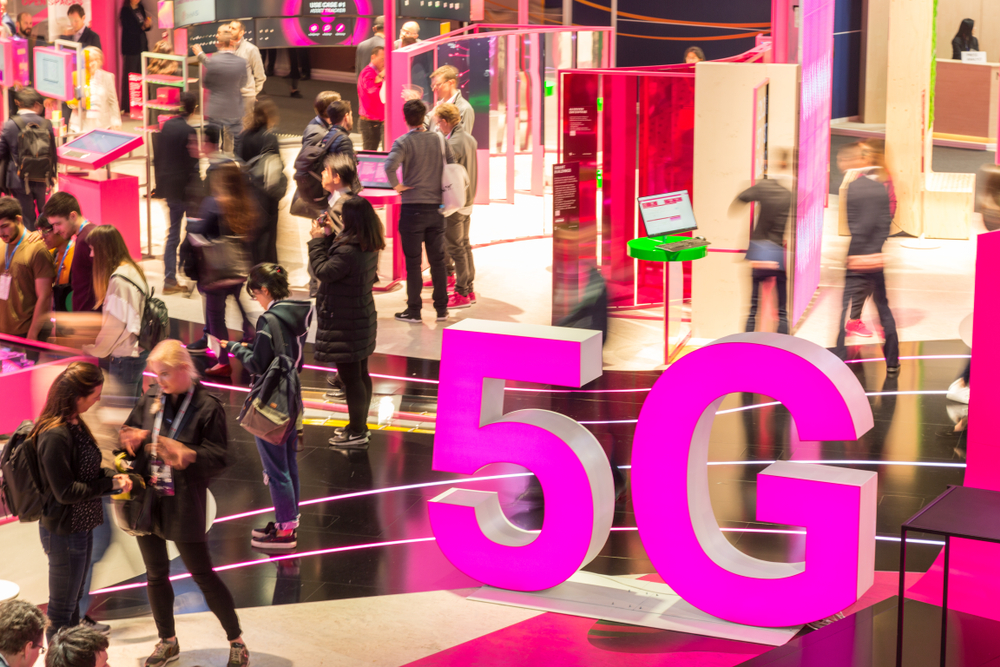 It's easy to get caught up in discussing the exciting possibilities, but it's a little hard to set a 5G timeline in stone. However, the situation is becoming clearer, with manufacturers setting release dates for 5G-compatible devices, and many MNOs running 5G tests. In the UK we can broadly expect more widespread adoption of 5G from end users in late 2020, following additional 5G spectrum auctions having taken place mid-year. However, the success of 5G in the UK still somewhat hangs in the balance of collaboration between Mobile Network Operators and telcos that have the reach and expertise to build robust, high-capacity infrastructure, efficiently. Something SSE Enterprise Telecoms is supporting directly.
5G, not just for mobile…
The technology also promises to benefit industries beyond mobile. News dropped last week of a £65million UK government fund for 5G trials targeting creative industries like film, TV, logistics and tourism, as well as manufacturing and even e-sports. The aim is to improve usage and infrastructure in the UK for 5G, finding more ways to utilise the technology. With a broad spectrum of industries relying on 5G's availability, underlying networks from telecoms organisations that can promise uptime and low latency are crucial.
---
---
While it was a shame to lose the ability to get up close and personal with the latest 5G technology from global pioneers in Barcelona, brands found a way to plough on, and the race to get 5G-ready shows no signs of stopping. British consumers and businesses are eager to reap the benefits. It's now on the industry's Mobile Network Operators and telecoms service provider community to accelerate us forwards, and SSE Enterprise Telecoms is proud to be a part of making it possible.
---