UK Business and Technology Conferences to look out for in 2021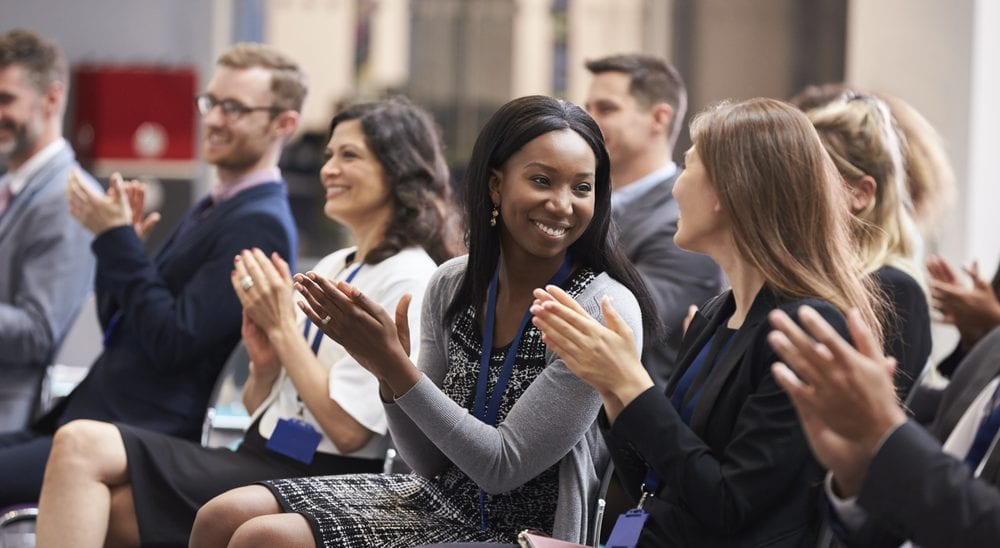 The past year has decimated the events industry in the UK, costing it an estimated £2 billion over the course of the last 12 months or so.
However, the UK remains on a tentative roadmap to end all lockdown restrictions by the end of June, increasing the chances that some events could be fully accessible well before 2021 comes to a close.
So, what business and tech-related conferences should you look out for in 2021? Here's a breakdown just for you.
London Tech Week
We'll start with London Tech Week, which commences on September 20th and includes five days of events and conferences across a number of different sectors.
Many of these are hosted virtually, including 'Climatetech' and 'Edtech', the former of which will take place on Tuesday, 21st September and discuss an array of cutting-edge innovations such as green steel that's manufactured from ground coffee grounds and clean meat that's produced from 3D printers.
Then there's the coveted AI summit, which is scheduled to be hosted at London's ExCel Arena between Wednesday, September 22nd and Thursday, 23rd September.
If you're planning on attending one or more of these events, you may also want to consider staying locally. You can find some excellent serviced apartments in London, creating a convenient and enjoyable stay that's completely stress free.
The Business Show
Next up is one of the biggest and longest standing tech events in the capital, with 'The Business Show' returning to the ExCel Area on 24th and 25th of November this year.
This will be the 43rd iteration of the show, which will focus on the secrets of business adaptation and helping organisations to grow even during times of economic stress and tumult.
In particular, there will be a focus on recovering from Covid-19 at the event, with more than 500 exhibitions scheduled to provide advice and guidance to business-owners.
The AI & Big Data Expo
You'll have two chances to catch the popular AI & Big Data Expo this year, with the main event scheduled for 6th and 7th September at the capital's Business Design Centre.
It will also be hosted virtually between 13th and 15th September for those who can't attend in person, depending on what international travel restrictions remain in place at this time.
This event typically provides a thrilling showcase of next-generation strategies and technologies from the realms of artificial intelligence (AI) and big data, while there remains a clear focus on practical implementation and how firms can benefit from such innovations going forward.