Jeff Bezos pledges US$2bn at the UN climate conference COP26

Billionaire Founder of Amazon, Jeff Bezos, took to the stage on the 2nd of November at COP26 to pledge $2 billion toward nature conservation and transforming food systems.
After his recent trip to space on his Blue Origin rocket, Bezos said that while "looking back at earth from up there, the atmosphere seems so thin, the world so finite and so fragile. We must conserve what we still have, we must restore what we've lost and we must all stand together to protect our world. Climate change gives us a powerful reason to invest in nature."
Bezos went on to say that "We must conserve what we still have, we must restore what we've lost, and we must grow what we need to live without degrading the planet for future generations to come."
After already pledging a US$1 billion US Dollars in September to the Bezos Earth Fund, Bezos announced that an additional pledge of $2 billion US Dollars to restore nature and transform food systems. The Bezos Earth Fund was created by a commitment of $10 billion from Jeff Bezos to be disbursed as grants within the current decade. They are committed to fighting climate change and protecting nature.
As many of us can agree, ''we cannot rely only on governments, philanthropy, and NGOs to fix the climate crisis. The private sector also has to play its part'' said Bezos.
Even though his way of traveling can be questionable, Bezos doesn't just talk; he actions what he believes in. With Amazon having a massive carbon footprint, they have committed to building a sustainable business for our customers and the planet. In 2019, Amazon co-founded The Climate Pledge—a commitment to be net-zero carbon across the business by 2040, 10 years ahead of the Paris Agreement.
Amazon has started backing new companies that are focused on low-carbon technology. Some of the most recent companies that have been invested in are the businesses are:
Resilient Power, a company building electric vehicle charging technology;
CMC Machinery, a company with technology that makes custom-sized boxes that eliminate the need for single-use plastic packaging.
And ultra-low carbon electrofuels company Infinium.
READ MORE:
The Climate Pledge Fund invests in companies that can accelerate Amazon's path to meeting the goals of The Climate Pledge, which has been signed by more than 200 businesses worldwide. The Fund is a $2 billion venture investment program created to back companies building products, technologies, and services that will enable Amazon and other companies to accelerate their path to net-zero carbon.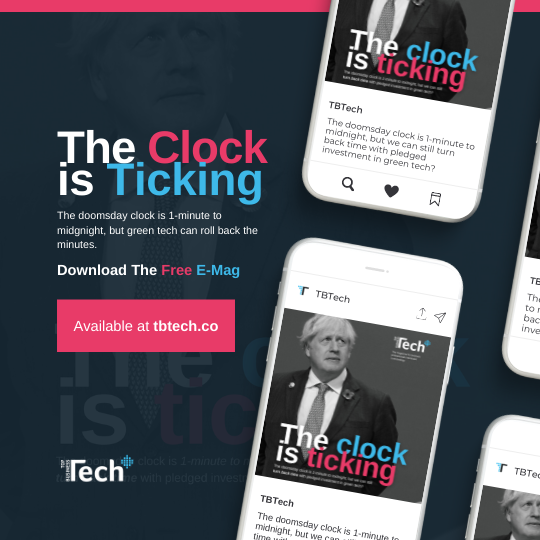 Watch COP26 live now to see what countries and companies have planned to reach net-zero carbon.
For more news from Top Business Tech, don't forget to subscribe to our daily bulletin!